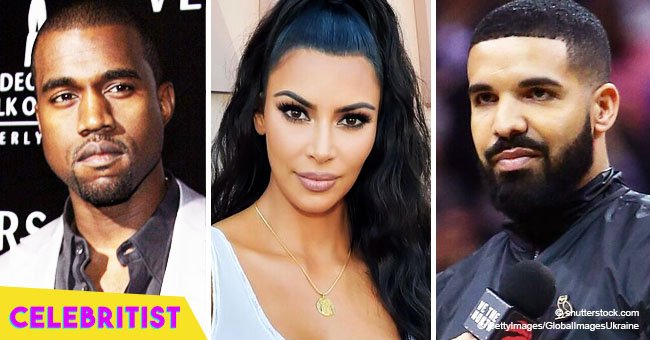 Kanye West drags Drake for allegedly letting people think he slept with Kim Kardashian

Kanye West releases steam and posts a video in Instagram calling out Drake to stop allowing people to think he slept with Kim Kardashian.
Kanye West just posted a video of himself addressing an issue he has been concerned with for quite a while. The rap star called out Drake for allegedly allowing rumors of him sleeping with Kim Kardashian to spread and be believed. The rumors regarding the apparent hook up of Drake and Kim K heated up last August when a twitter thread became a hit on social media. Tyler Morrison posted hints that the two slept together – or so he thought.
Despite the thread gaining notice by social media users, Drake did absolutely nothing to deny the allegations. In the video Kanye posted, he said:
"The fact that people are making rumors that you [expletive] my wife and you not saying nothing and you carrying it like that, that doesn't sit well with my spirit."
He also made sure to address an unreleased song by Drake, explaining what had happened in the studio when the rapper made Kanye listen to the song.
"When you played that record for me in the studio that said 'Yo we got some Kylies, we got some Kendalls,' I told you, 'Travis [Scott] is your man. Don't make no record like that. That man just had a baby with [Kylie Jenner]. That's gonna be offensive to her."
It is only right that any husband would protect his wife and her image. Obviously, Kanye very much values their marriage and loves his wife. It seems the rapper is only asking for Drake to clear out the bad air and respect his wife and the Jenner sisters – something that really isn't too much to ask unless allegations are true.
Previously, Kanye posted a public apology to Drake, and everyone thought that they've finally cleared the air about what had happened between the two of them. However, after his recent Instagram rant spree, it seems that he ended up taking back the apology that he made before.
Please fill in your e-mail so we can share with you our top stories!