Dog finds the best solution to stop a newborn baby crying and it goes viral
A video that shows how a dog calms the cry of a baby with its howling is one of the most tender moments that circulate online.
A mother's voice is the most relaxing sound a small baby can hear. But what happens when the mom is not around? A white puppy earned the mascot of the year award by lulling the owner's baby and putting him in a calm and serene state.
The baby was lying on a blanket on the floor of the house, and it seemed that nothing could calm him down. But the family dog heard that the little one was distressed and wanted to help, so he quickly found a way to comfort him.
He began to howl right next to the baby's ears. It was clear that this sound was meant to calm the little one. The dog plays with the tones of its voice while it seems that he is trying to sing a relaxing melody, as reported by AnimalsBeingCute.
Read more on our Twitter account @amomama_usa.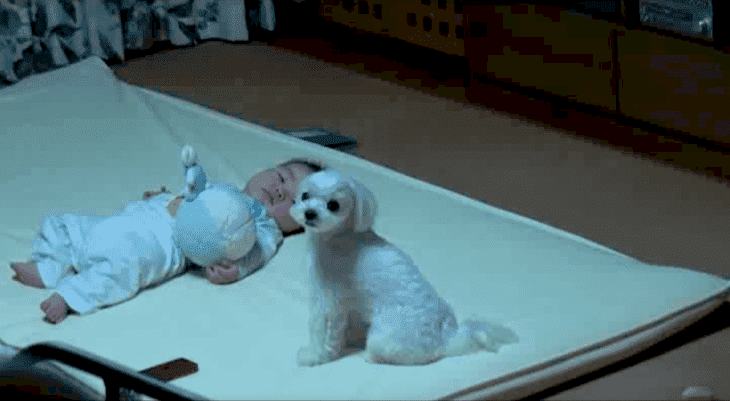 The technique of the dog seems to work and the baby stopped crying while the puppy breathed between notes. While the dog was still singing, the boy seemed confused about what was happening.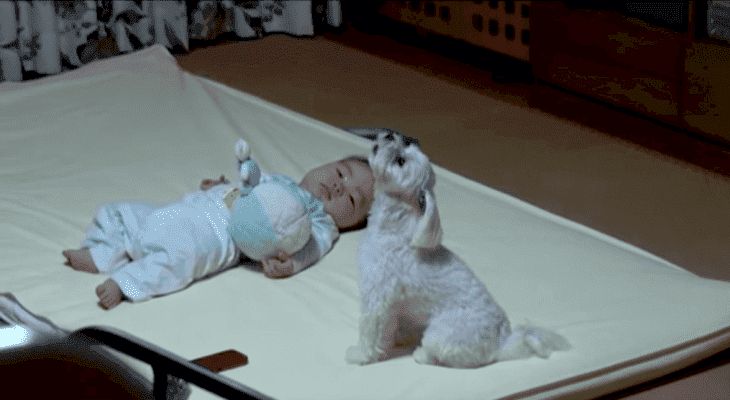 The baby looks curiously at the dog, not imagining that his pet would make such a particular sound.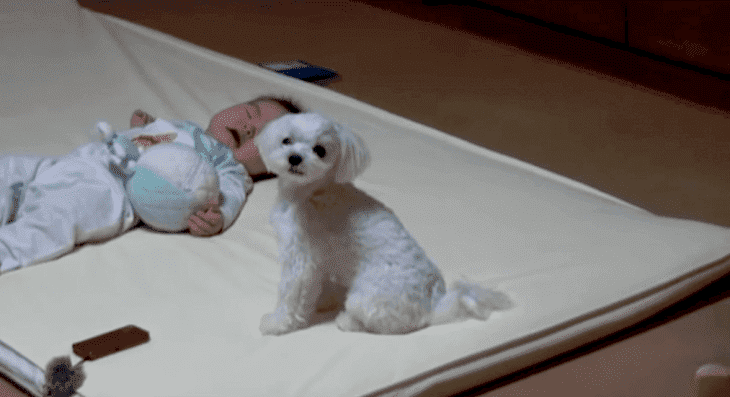 It is normal to think that a baby calms down when he hears his mother's voice, but it is less intuitive that this canine music can have such a powerful effect on this young mind. 
This story reminds us of this sweet moment when a dog has a lovely reaction when she meets her newborn human sibling.
The beautiful moment was captured on camera by the baby's mother in their home in Dublin, Ireland, when she and her husband concluded that they had to film the first interaction between them.