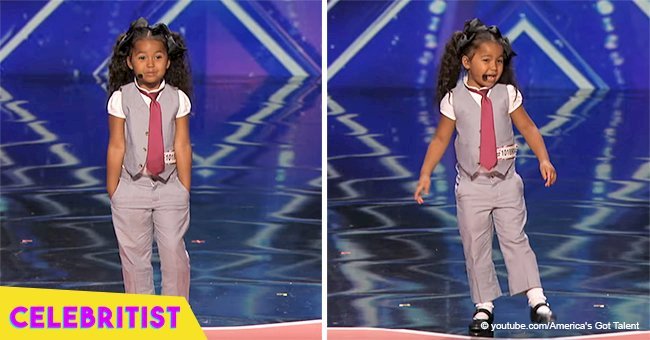 5-year-old girl wowed the audience with 'Frozen' performance in viral video
In the 2015 edition of "America's Got Talent," five-year-old Heavenly Joy wowed the judges and the crowd with her performance of "In Summer" from the Disney film "Frozen."
The clip of her presentation, which has garnered 32 million views on YouTube so far, showed Heavenly backstage talking about her talent, revealing that it was mostly singing but that she also loved tap-dancing.
Her confidence and charming attitude won over the audience's hearts. The interviewer asked her what other activities the girl liked to do. "I love swimming. Did you just say it? I would go swimming right now," said Heavenly.
When she went onstage, the judges were amazed by how cute she was. The girl introduced herself and added that she would buy clothes for poor people if she won the $1-million prize.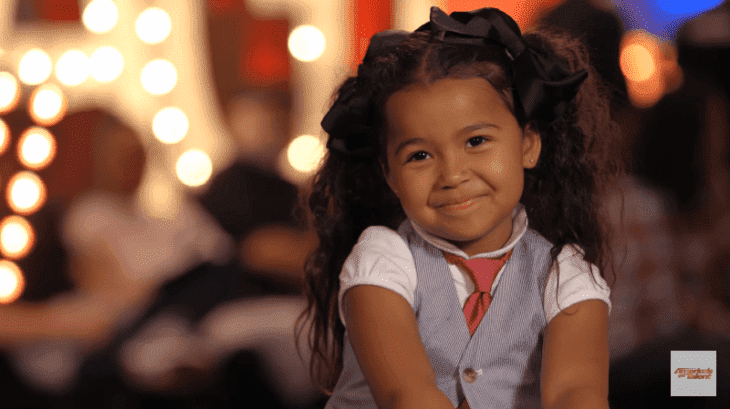 Source: YouTube/America's Got Talent
As soon as the music started, the girl rocked her shoulders back and forth and side to side while tapping a little bit.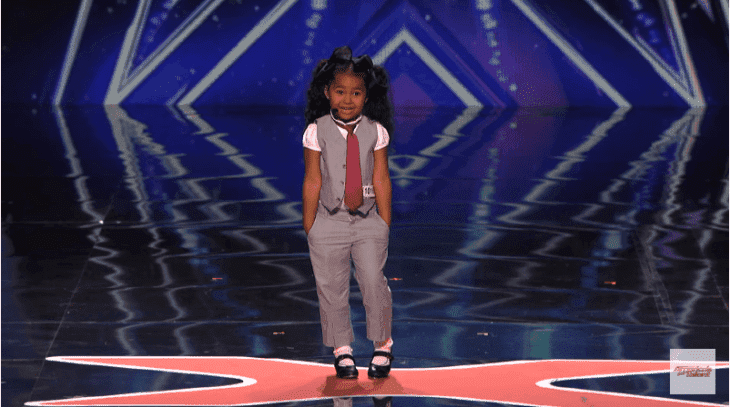 Source: YouTube/America's Got Talent
SINGING FLAWLESSLY
Seconds later, her "principal" talent became evident. Heavenly topped the vocals on the original version almost effortlessly, something that the judges and the audience noticed as the latter gave her a standing ovation when she finished singing.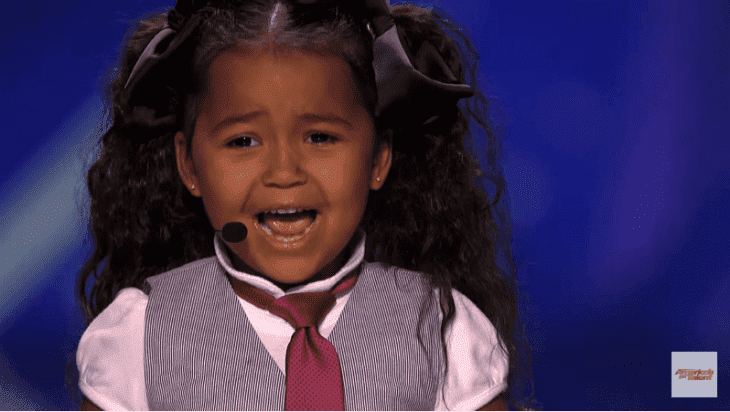 Source: YouTube/America's Got Talent
WAS THAT SHIRLEY TEMPLE?
Then-judge Howard Stern told Heavenly that there might be a part of dancer and singer Shirley Temple in her, but the girl replied, "No Shirley Temple, Jesus!"
EVERYONE SAID YES
All four judges – Howard, Howie Mandel, Mel B, and Heidi Klum – voted for her to move on the next round. Her family was clearly proud and happy backstage waiting for her to give her a big hug.
Unfortunately, she didn't win the show. Paul Zerdin, the comedian and ventriloquist from London, received the $1-million prize on that edition of the show.
ANOTHER YOUNG PERFORMER
Angelica Hale was only nine years old when she went to "America's Got Talent." The story of her life touched people's hearts.
She was diagnosed with double pneumonia that led to a failing kidney. After being on dialysis for 18 months, her mother was confirmed to be a suitable match, so Angelica got a new kidney.
SHE WANTS TO BE A SINGER
Soon after that, the girl's recovery was quick. Angelica pointed out that she wanted to pursue her dream of singing, and "AGT" was the best place to start.
ANGELICA WOWED EVERYBODY
When she went onstage, she introduced herself and admitted that she wanted to be a star as Whitney Houston, and started singing Andra Day's "Rise Up."
The crowd and the judges gave her a standing ovation. Howie, Mel, Simon, and Heidi said "yes." Everyone agreed that she would be a star when she gets older.
Please fill in your e-mail so we can share with you our top stories!