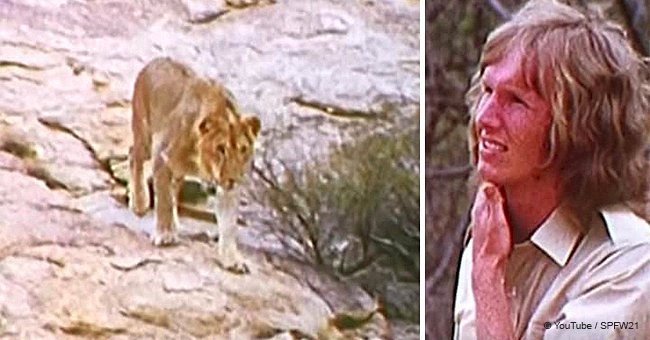 Men come to Africa to meet the lion they raised years ago, despite warnings
Christian is a lion who has become famous after the video of the reunion with his saviors became viral. But this is a long story with many details that are worth knowing.
The story of Cristian and the two men who one day bought him begins in 1969. At that time London was the ideal destination for many Australians, and among them, were John Rendall and Anthony "Ace" Bourke.
It was said that today's well-known Harrods stores were a place where you could buy almost anything from a pin to an elephant. So much that the store even had its own zoo, where you could buy animals like lions, for example.
According to a Happiest.net report, Rendall and Bourke bought Cristian the lion right there. Both took care of Cristian with the help of his friends Jennifer Mary Taylor and Jones, until he was one year old.
As the lion grew, its maintenance and care became more complicated. After a year, he was transferred to a furniture store. Then, Rendall and Bourke got permission from a priest to let Christian run in a church cemetery. Read more on our Twitter account @amomama_usa.
But the situation was getting more and more complicated and the cost of maintaining a lion also increased. The owners understood then that they could not have Christian for much longer in London.
The solution came with a visit to the furniture store of Bill Travers and Virginia McKenna, stars of the film Born Free. It was they who suggested Rendall and Bourke to ask for help from George Adamson, a Kenyan conservationist.
They did so and Adamson, along with his wife, agreed to reintegrate Christian into the natural environment at his compound in the Kora National Reserve.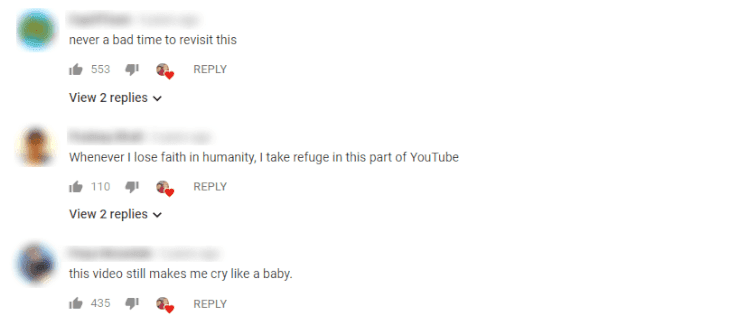 Source: Facebook/Christian The Lion
The task was not easy. Cristian was introduced to the natural environment with another lion that was used in the movie Born Free. And Adamson later added a female puppy with the intention of creating a herd.
A year later and after much insistence, work and effort invested, Adamson managed to get the herd settled in the vicinity of Kora with Cristian at the head.
In 1971, Rendall and Bourke, learned that Cristian had finally managed to live in a natural habitat, free and happy. Then, they decided to travel to Kenya to visit the creature that, for a whole year, was their great friend. That trip resulted in the filming of the documentary Christian, the lion.
The documentary tells how Adamson firmly believes that it is impossible for Cristian to remember his former owners, who once cared for him.
However, as you can see in the footage, when the lion appears on the screen there are a few moments of caution and after a couple of seconds the lion rushes on Rendall and Bourke so happy to see them again, as if it were a kitten. What heart touching moment.
Christian's story reminds us of a lioness who had not seen her human father for seven years and was ecstatic when her gates opened so that she could shower him with tons of lion-sized hugs and kisses.
Please fill in your e-mail so we can share with you our top stories!