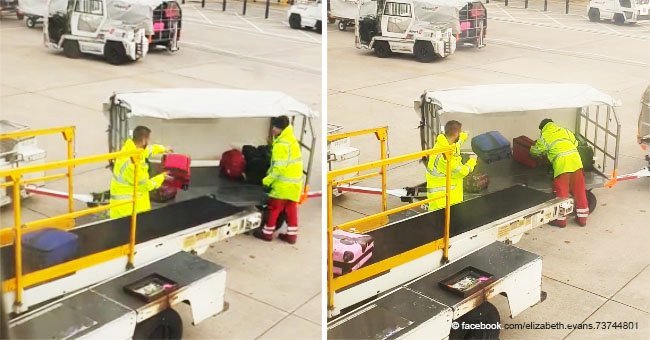 Gutted woman films baggage handler carelessly throwing her luggage onto trailer at the airport
28-year-old Elizabeth Evans was on a return flight from Malaga to Manchester Airport when she saw the stewards carelessly toss her luggage around.
Evans recorded them and uploaded the 30 sec video to Facebook. It went viral in less than a day and had been viewed nearly 8 million times since.
Read more on our Twitter account, @amomama_usa. Evans explained that her bag was "the pink butterfly one" and asked her friends to share the video far and wide.
Two of the stewards can be seen offloading the bags from the baggage compartment before carelessly throwing it onto the trolley.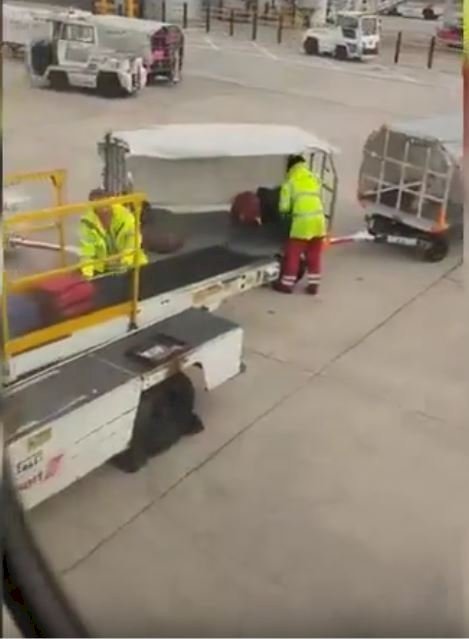 Source: Facebook/Elizabeth Evans
It was thrown with so much force that the bags slid off the other end of the trolley and fell onto the tarmac. Five bags slid off during the short clip.
Her friends were shocked by the footage, and a Facebook user, Christopher Sugden, wanted to know "how many planes a day does he do it to?"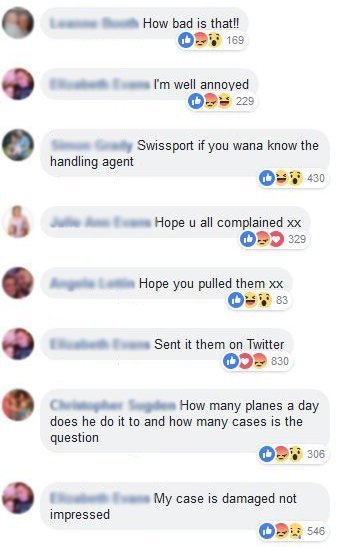 Source: Facebook/Elizabeth Evans
It was clearly not an isolated incident, as one of her other friends had witnessed the same thing at an airport in Cyprus.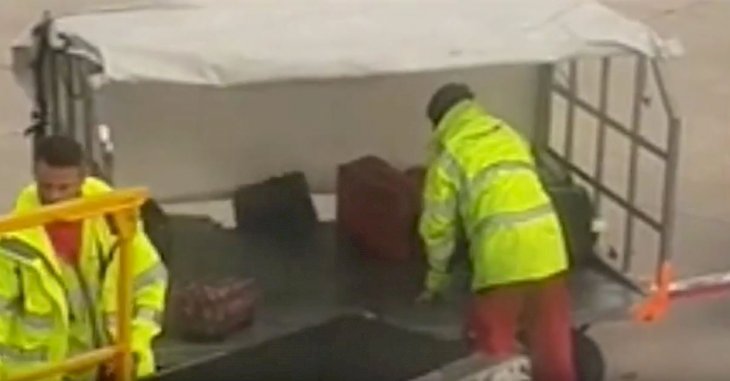 Source: Facebook/Elizabeth Evans
Another friend said his case was smashed. It was thrown with so much force that a new bottle of aftershave the bag broke and spilled all over his clothes.
Evans also joined the discussion in the comment section and said her pink butterfly case was damaged too. She was "not impressed."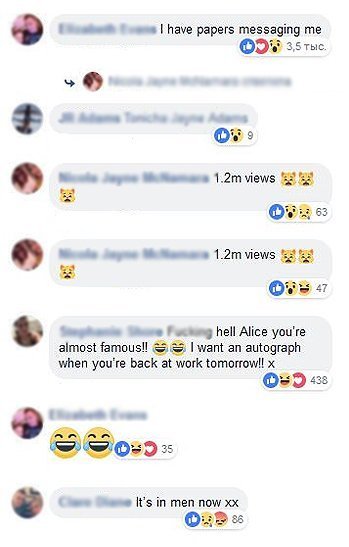 Source: Facebook/Elizabeth Evans
A spokesperson for the airline has since said in a statement that they were disappointed by the footage. She added:
"We apologize for the behavior of this individual. We can confirm we are investigating and will take all steps necessary to ensure this does not happen again."
In a related case, Vanessa Marsh made headlines earlier this year when she also recorded a similar incident. She shared the footage on Twitter with the caption:
"The mystery of all my broken suitcases is solved – this is the ground crew at Honolulu loading up a [Hawaiian Air] flight to Phoenix."
The clip showed an airline employee throwing luggage down a shoot while offloading a plain's baggage compartment.
Airports and their staff have been in the news quite a bit lately. A passenger was forced to throw several gifts away as he was not allowed to take it on the plane.
A stranger who witnessed the incident retrieved the items and used Facebook to track the passenger down. Read the full story here.
Please fill in your e-mail so we can share with you our top stories!