Horse tries to calm screaming baby by rocking her (video)
In an adorable video showing the connection between animals and humans, one horse is believed to be comforting an agitated baby by intentionally rocking her with its nose. 
Stacey Storer recorded the moment when a horse named Red repeatedly rocked a car seat back and forth as her daughter Ruby sat inside. The video is found below.
According to Reshareworthy, the eight-month-old was at a Nottingham stable visiting one of Ruby's friends. Storer said that before the clip started, her daughter was "upset and screaming." 
Follow us on Twitter for more @amomama_usa.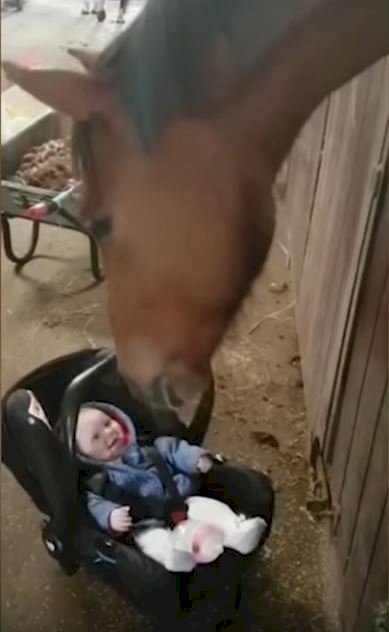 Storer also claimed that Ruby loves animals. So when the large animal's face was lowered in front of hers, she smiled and giggled joyfully.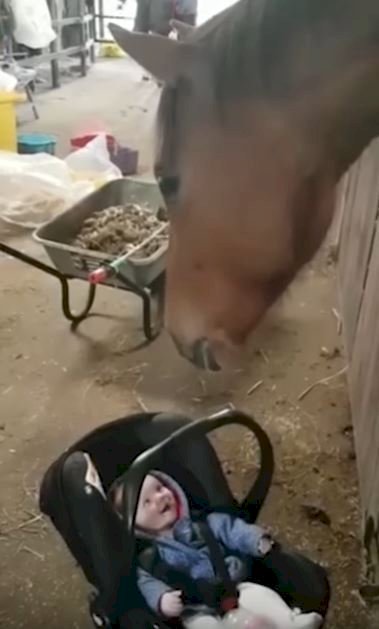 In the video, Red uses his nose to push the car seat, soothing Ruby. When the rocking stops, he does it again a few times. 
Storer and some viewers believe the horse knew by instinct that it was a comfort the baby as she looked up at him. 
And back in April 2017, another animal showed its more playful instincts when it met its newest human sibling, Nicholas. 
A chihuahua named Quica was ecstatic when she finally met the four-day-old baby. Nicholas' mother, Yvonne Walsh, recorded the touching moment.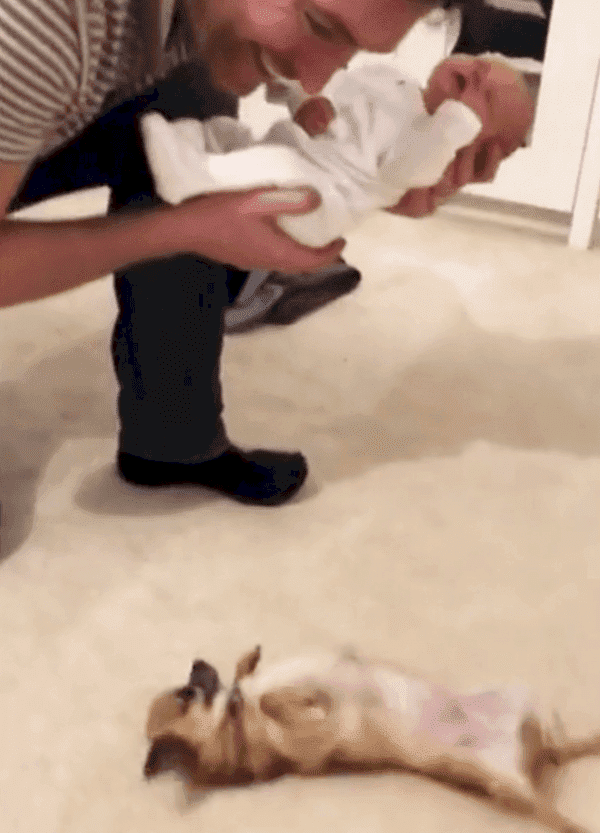 As father Eddie lowered his new son, Quica instantly lay on her back, seemingly overwhelmed by the child's presence. 
When she got up, she energetically wagged her tail back and forth and raised her head towards her father. 
Eddie again lowered the infant boy and Quica repeated her hilarious motion by flipping over on her back once again. 
The adorable moment is followed by an "aww" heard from behind the camera. 
The parents say that Quica was very protective of the child when he was in his mother's belly, even pushing away Eddie's hand with his paw at times. 
The mother also explained that despite the fact that Quica is spayed, she still clearly displays motherly instincts.