Baby tries to say 'hi' to a husky and the dog has an adorable reaction (video)
A husky and a baby were captured on tape in an adorable display of playfulness between the two. 
When a father saw his baby boy approaching their pet dog, he found it fit to pick up the camera and start recording. 
And the internet was thankful. The clip has been viewed over 11 million times since its upload in October 2017. It can be found below. 
Follow us on Twitter for more @amomama_usa.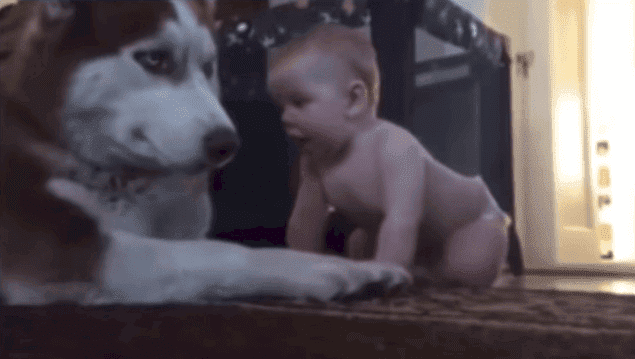 In the video, we see a curious crawling baby boy go over to the resting husky. The dog was minding his own business when he felt the touch of the child seemingly trying to say, "hi." 
As the baby stretched over, the husky at first simply turned his head towards the child. But when the little one touched him again, the dog went into full cuteness mode.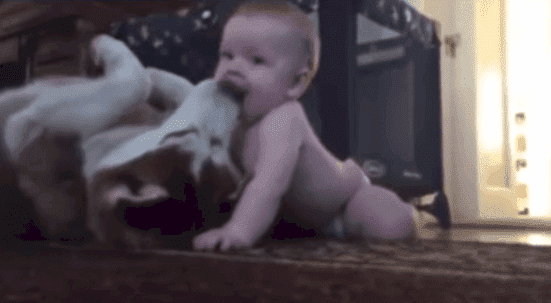 The dog flipped over and put his head between the baby's arms. The adorable husky gave his human's face a few licks and nibbled on his arm. 
He then gave him some more doggy kisses before the heartwarming video cuts off.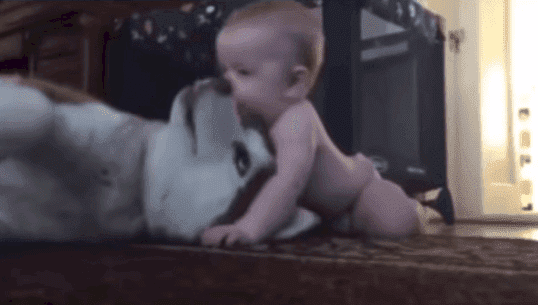 According to All Fun, huskies are ideal pets for newborn children due to their mild temperament. Additionally, they tend to be accepting of the new members of their pack.
National Geographic looked into whether or not our interaction with dogs is usually done ideally when it comes to how we speak to them.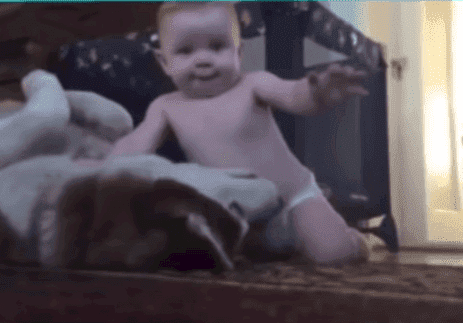 They researched the use of baby talk with dogs. After the experiment, Alex Benjamin, a Ph.D. candidate at the University of York in the UK, gave "dog baby-talkers" the thumbs up. 
The results showed that dogs which were spoken to in the canine version of baby talk "spent more time looking toward the person using dog-directed speech" and "more time with" that person as well. 
Source: YouTube
Dogs don't only appreciate our gestures, but they often give back to our society in large ways. 
A dog named Georgie helped save the life of one baby who had been tossed into a storm drain. 
Charmaine Keevy walked Georgie one night in Port Elizabeth in April 2018. Soon, the dog started barking frantically near the drain, drawing in Keevy to hear a faint meowing sound. 
STORY OF THE WEEK

LISTEN TO THE EMOTIONAL VOICE RECORDING OF CHARMAINE KEEVY WHO HEARD THE CRY...

Rescuer describes how he saved baby from Ant-infested drain! https://t.co/EK7CEPvylc

— Search SA (@Search_SA) April 6, 2018
When Keevy kneeled down to peer inside, she saw an infant who was crying. She immediately stopped a passing car in an attempt to help the abandoned child.
The driver, Cornie Viljoen, was able to make a large enough hole to slide through and scoop up the weeping infant. She was taken to a hospital nearby and recovered soon after.