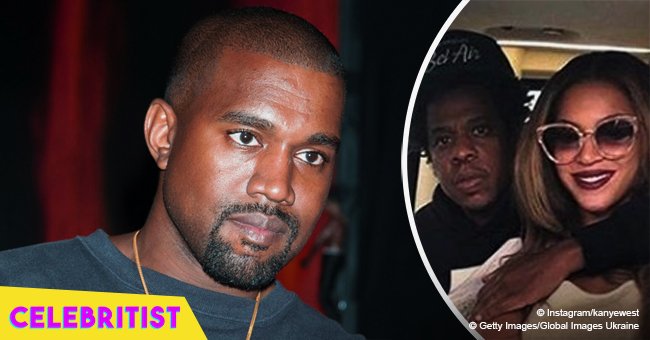 Kanye West shares photo of Beyoncé and JAY-Z cuddling up and calls them family following feud

Rapper Kanye West, the husband of Kim Kardashian, took to Instagram to share a photo of Jay-Z and Beyoncé, calling them a family in the caption.
The image portrayed Beyoncé wearing a two-piece beige outfit and see-through high heels smiling at the camera while Jay-Z was hugging her from her back wearing white shoes, a black hoodie, and a matching cap.
For the caption, Kanye wrote: "famleeeeee." As soon as he posted that picture, his followers took to the comment section to share their thoughts. One of them was Instagram user @optillz, who seemed to be confused by the post.
"Wasn't he mad at Jay Z? Didn't he give him 20 minutes on Stage? Now they're friends!? This guy doesn't know who he wants to be mad at," wrote the user.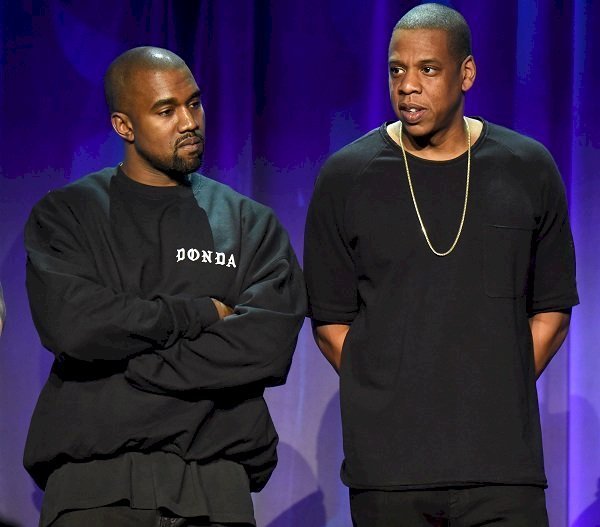 Source: Getty Images
KANYE AND JAY-Z'S RELATIONSHIP
According to People, both rappers have had their ups and downs throughout the years. They met each other in the late 90s, when Roc-A-Fella Records, the label that Jay-Z, Damon Dash, and Kareem Burke founded, recruited Kanye to produce some tracks.
ONE OF THEIR FIRST DISPUTES
Kanye addressed a problem both rappers had in his 2007 tune titled "Big Brother," when he revealed that Jay-Z told him to buy tickets for one of his shows at the Madison Square Garden instead of giving them to his "friend" for free. Jay-Z later revealed that he had given Kanye four tickets already.
THINGS ESCALATED AFTER THAT
During a concert, Kanye said that neither Jay-Z nor Beyoncé contacted Kim after her Paris' robbery and that their daughters hadn't played together. He later pointed out that he felt sorry because the Carters didn't attend his wedding to Kim.
JAY-Z CLEARING UP RUMORS
"I love Kanye. I do. It's a complicated relationship with us … It's just that there's certain things that happened that's not really acceptable to me. And we just need to speak about it. But there's genuine love there, [sic]" revealed Jay-Z last fall.
Nowadays, the rappers seem to have a good relationship, and Kanye's previously mentioned post might be a proof of that.
ANOTHER BEEF?
Kanye recently uploaded a video to his Instagram account dragging Drake for allegedly letting people think he slept with his Kim, suggesting that he should deny those rumors.
Apart from that, he revealed that Drake showed him a song that said: "we got some Kylies, we got some Kendalls," to what Kanye advised him to change it as it would be offensive.
Please fill in your e-mail so we can share with you our top stories!