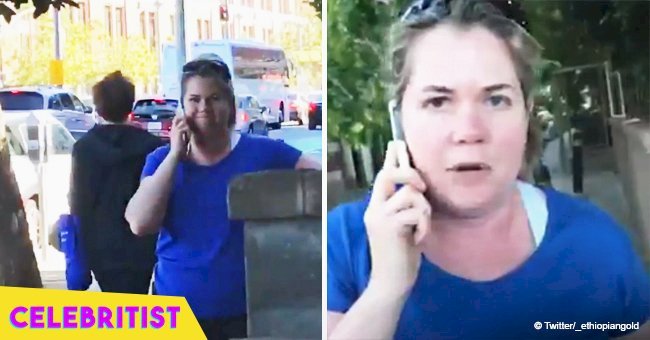 White woman was dubbed 'Permit Patty' for calling police on 8-year-old black girl in viral video
A white woman got more than she bargained for after footage of her calling the cops on an eight-year-old black girl went viral.
She proceeded to justify her actions, but the internet wasn't listening. Twitter user @_ethiopiangold shared the 15-second clip that shows Alison Ettel on a call.
Her cousin, Jordan Rodgers had been selling bottled water near the AT&T Park in San Francisco when Ettel demanded to see a permit. The lady filming announces:
"This woman don't [sic] wanna let a little girl sell some water. She's calling the police on an eight-year-old little girl."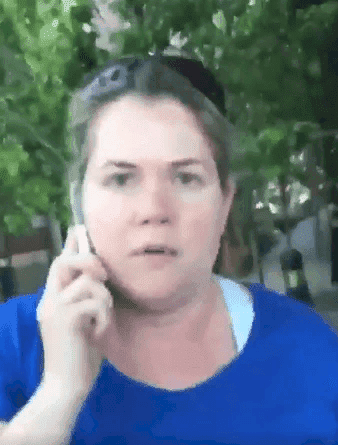 Twitter/_ethiopiangold
THE INTERNET WILL FIND YOU
Ettel tries to hide behind a wall, but the woman behind the camera continues filming after her.
She said: "You can hide all you want. The whole world gonn' see you boo." Ettel then tries to justify her actions, saying:
"Yeah and illegally selling water without a permit."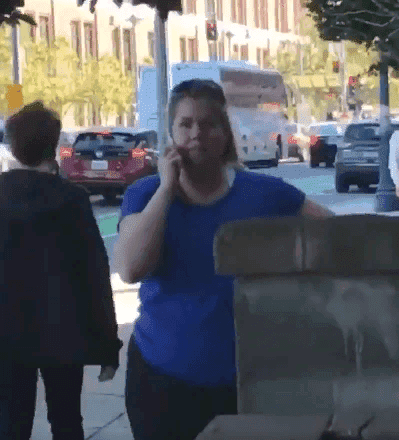 Twitter/_ethiopiangold
"PERMIT PATTY" GOES VIRAL
The video, which was posted back in June, already has over nine million views. Outraged internet users came for the woman who is now referred to as "Permit Patty."
"This is ridiculous!!" said one user. "Who calls the cops on a child??"
Rodgers spoke about the incident to CBS News. The eight-year-old said Ettel came up to her to ask for a permit but she [Rodgers] had no idea what it meant.
A SELFLESS EIGHT-YEAR-OLD
As it turns out, Rodgers had a reason for selling water, and it's such a thoughtful one. Her mother, Erin Austin, revealed:
"Recently I lost my job and we were planning a trip to Disneyland before that happened. […] It kind of sidelined us a little bit. And my daughter just wanted to help."
Ettel runs TreatWell Health, a company that sells cannabis-infused medical products. After the video went viral, her business was targeted with threats of a boycott.
She was also forced to step down as CEO. Ettel offered an apology to Rodgers and Austin:
"To the child, I am so sorry that you're even dealing with this. I would never want to crush anyone's entrepreneurial spirit. [...] I'd like to say I'm sorry to the mother in how I actually interacted with her, because I know I escalated it, too."
"BARBECUE BECKY" TAKES A BREAK
It didn't take too long before Permit Patty became the latest meme, replacing "Barbecue Becky," a white woman who called the police on a black family for barbecuing in a public park.
As for Rodgers and her Disneyland trip, musician Jonathan Brannon was moved by her story and paid for her and any three members of her family to go whenever they want to.
Please fill in your e-mail so we can share with you our top stories!