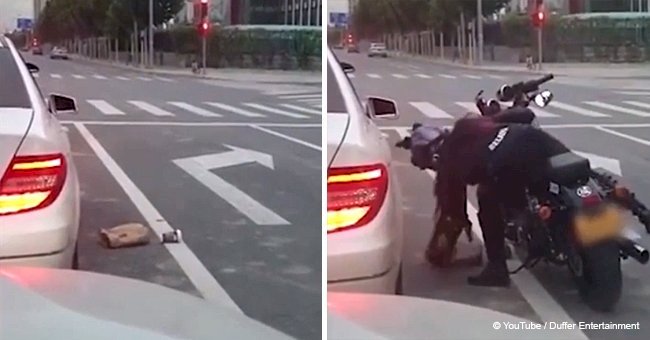 Motorcyclist returns ejected bag of rubbish through driver's window

A female motorcyclist was not going to let a case of littering slide when she pulled up to a stop sign on a street.
Someone behind a white car recorded the instance in a video that has now made it way across several social media platforms. The clip of the event is found below.
In the video, one can see a brown container and a cup on the ground next to the white car. A motorbike and its seated driver were also on the road beside the car.
Follow us on Twitter for more @amomama_usa.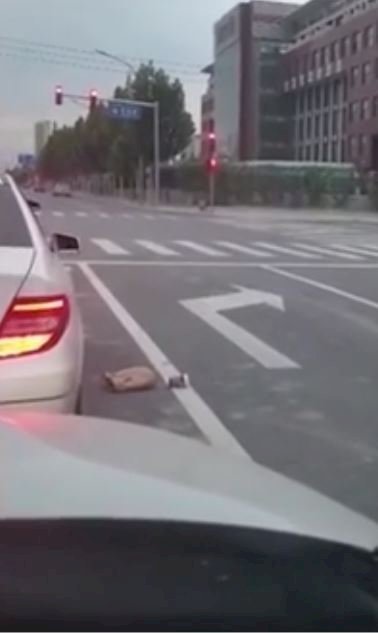 Source: YouTube
Just as the bike pulled up close to the vehicle, the driver leaned over and picked up the container. She then threw it into the car and drove off.
Believed to be the culprit, someone from the car opened the door and stood up. They pointed a finger at the motorcyclist and appeared to yell something at the environmentally-conscious biker.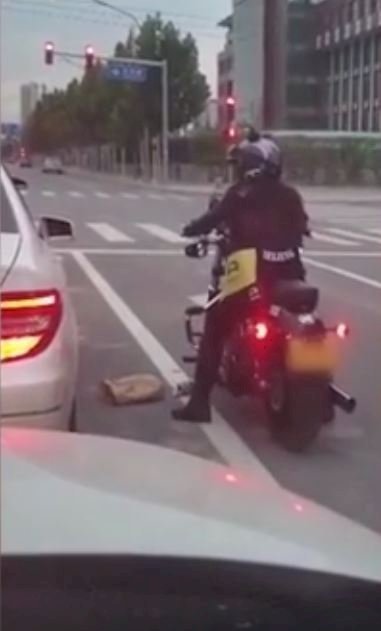 Source: YouTube
The Daily Mail reported that the incident likely took place in Beijing. The person who recorded it reacted by saying "low morality" in condemnation of the litterbug.
Netizens were quite pleased with the assertive action of the biker. Not least of all because of a greater awareness of the effects of excessive garbage on our environment.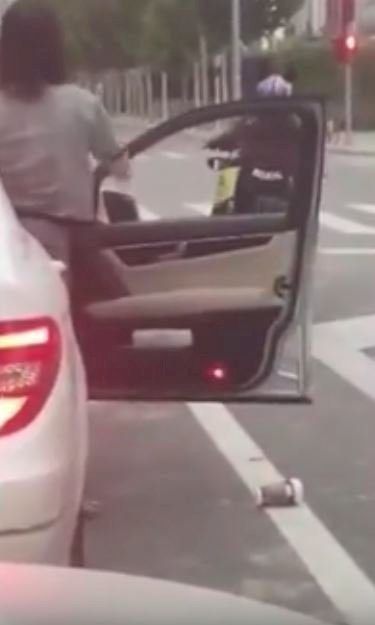 Source: YouTube
A similar incident happened in Russia when a black van dropped a cup on to the highway in busy traffic.
The biker, who also caught the act on camera, drove ahead, picked up the cup, and then drove again until he reached the black van.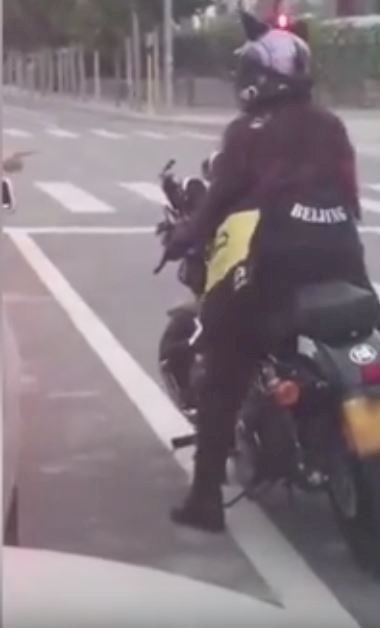 Source: YouTube
He stopped his bike right in front of the vehicle, got off his bike, and placed the cup under the driver's windshield wiper.
Source: YouTube
Back in August 2018, one motorcyclist acted more kindly on the streets of Manila in the Philippines when he rescued a kitten that was crawling through dangerous traffic.
The biker, Christian Crehencia, was heading home from work when he saw the small kitten underneath a 4 x 4 vehicle.
Source: YouTube
Crehencia, 30, acted fast by alerting the vehicle not to move via several honks. He then drove forward and scooped up the female cat.
The fire inspector couldn't resist its charm and took the feline into his care. Unfortunately, his newborn baby is allergic to fur so he gave her to his neighbor.
Crehencia regularly checks up on the cat which he named Baby. She is said to be doing well with her new human family.
Please fill in your e-mail so we can share with you our top stories!