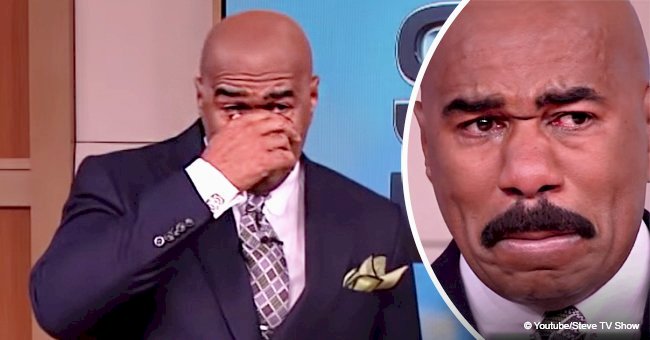 Steve Harvey broke down in tears after seeing his mom's house in video from 'Steve TV Show'

Prolific talk show host Steve Harvey could not control his emotions after seeing his mom's house in a video. The gesture, a part of his birthday tribute, was only one in a long list of surprises.
Steve's family, friends, and fans teamed up to unleash a host of emotional surprises on the funnyman for his 58th birthday. For one, his wife Marjorie Harvey took over as MC of "The Steve Show" and coordinated the event.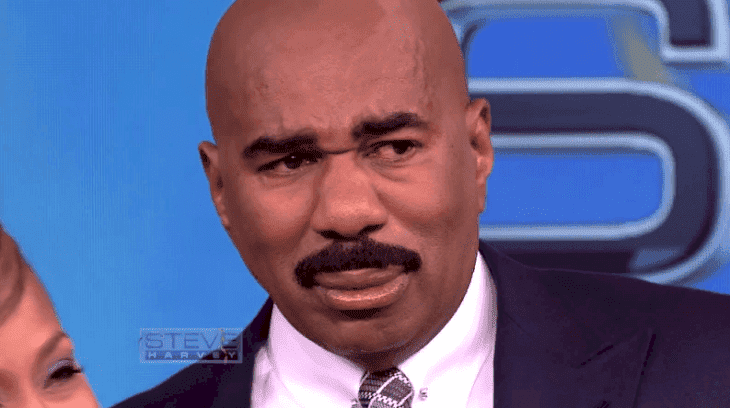 YouTube/Steve TV Show
Steve is made to watch a live feed of his family and community members in his hometown of Cleveland. Present also is the Mayor of Cleveland who declares January 17 as "Steve Harvey Day" and renamed the area where Steve grew up as "Steve Harvey Way."
A shocked Steve is driven close to tears after his sister Mona comes on to tell him how proud their parents would have been of him.
"We're here because we love you...If mom and dad were here, dad would be saying, 'Do you know I'm his daddy?' and mama would be just shaking her head! We love you, Steve!"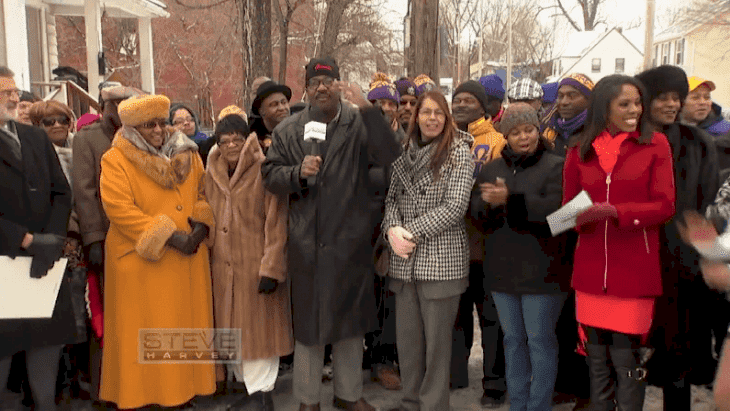 YouTube/Steve TV Show
The family man, fighting to keep the tears in check, is also treated to a cheerleading performance in his honor. Next up were some heartwarming speeches. Steve's face lights up when he sees old friends. One of them, his college roommate, Ricardo Prude, said:
"Hey Steve, I can't think of a more deserving person to have the honor of the street we grew up on named after him. We have been friends for a lifetime. …You're an amazing person, an amazing friend, an amazing brother…"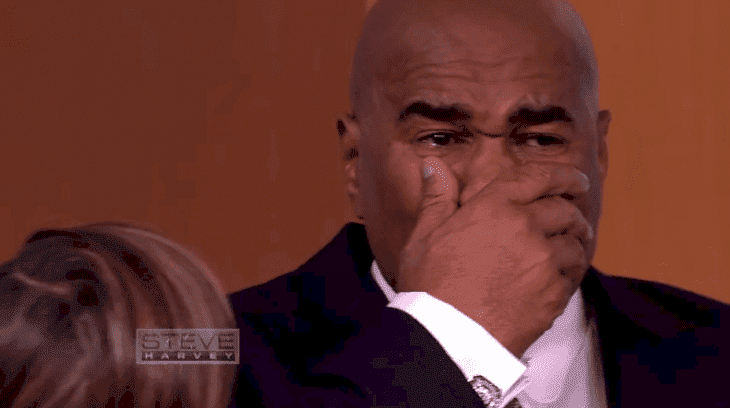 YouTube/Steve TV Show
So far, the "Think Like a Lady, Act Like A Man" author had been successful in holding the tears, but when the street sign bearing his name was unveiled, Steve lets go.
"I learned everything I know about survival on that block right there," Steve said before dissolving into tears. "That's my momma's house."
Other segments of the show were also emotionally charged. In one of them, author and philanthropist, Alan Fox gave his birthday wishes and made a $200,000 donation to the Steve and Marjorie Harvey Foundation.
Another segment had all his kids recount their favorite memories of the proud dad and grandfather.
Please fill in your e-mail so we can share with you our top stories!