5-year-old girl plays with a penguin like they are best friends

This is the adorable moment Arianna, five, played a sweet game with a penguin at an aquarium.
In the video below, the African penguin can be seen playing chase with the thrilled five-year-old girl Arianna at a New Jersey aquarium.
Recently, Arianna and her mother, Katie, visited the Jenkinsons Aquarium in Point Pleasant, New Jersey.
The little girl then stumbled upon the penguin. Follow us on our Twitter account, @amomama_usa, to learn more and scroll down to watch the video.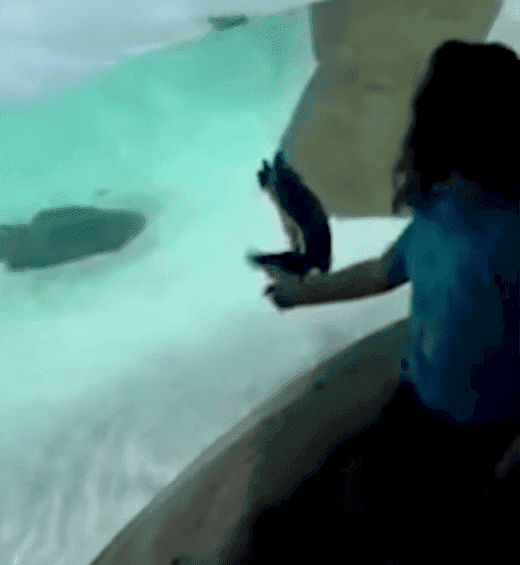 Source: YouTube/Inside Edition
It seemed as though the penguin was instantly mesmerized when it saw Arianna. In the clip, as soon as the girl begins moving, the penguin does the same.
Running back and forth in front of the glass, the black and white bird exactly follows the girl's pointed finger.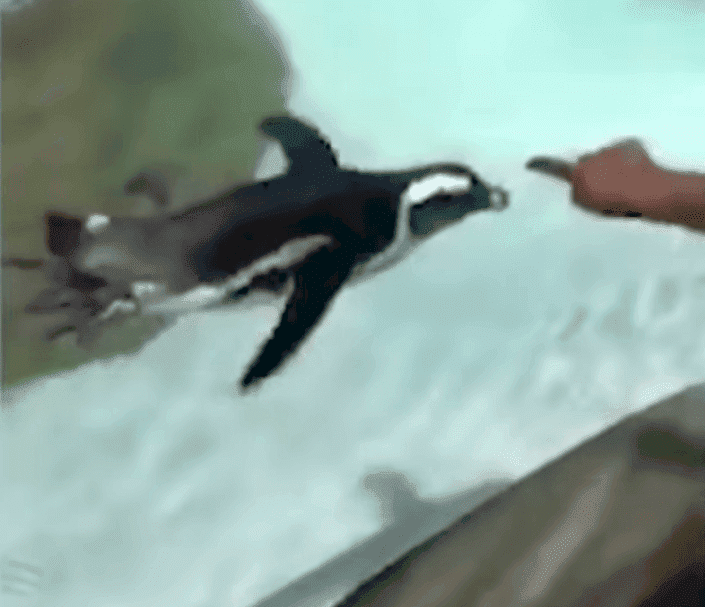 Source: YouTube/Inside Edition
The penguin swims down into the water. Though penguins can dive underwater for up to two-and-a-half minutes, it frequently coming back up for air.
The curious bird glides through the water and quickly flaps its wings to catch up with the girl who runs in front of the glass.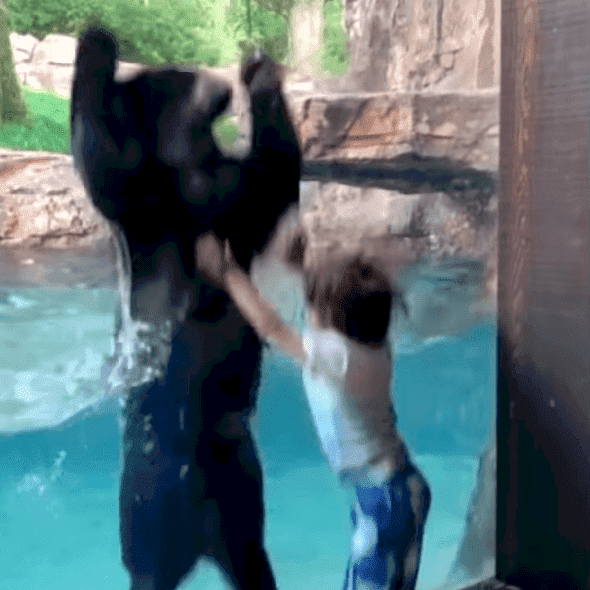 Source: YouTube/Inside Edition
The penguin even spots Arianna as she hides behind a pole.
"He likes you," Katie tells her daughter.
Arianna laughs while watching the penguin.
Meanwhile, a penguin that was rescued by the Kaikoura Wildlife Rescue in New Zealand was released into the water so it could go back to its habitat.
However, before leaving, the little creature first turned to say an emotional goodbye to its savior.
The penguin was discovered trapped in a net with a severe injury on its head.
The Kaikoura Wildlife Rescue immediately treated the bird. When the penguin regained its health, the organization thought it was time for it to be taken to the water.
Staff member, Sabrina, placed the penguin on the cold sand, it quickly turned around to see her as if it was wondering if she would go in the water with it.
The little animal then took a few steps into the water but then turned around once again as a way to thank Sabrina and to say goodbye. Seconds later, it was running to the ocean to enjoy its new life as a free penguin.
Please fill in your e-mail so we can share with you our top stories!