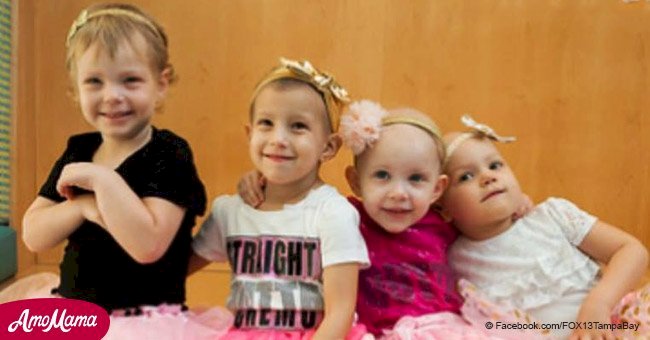 4 young girls who beat cancer reunite to pose for a heartwarming photo

Cancer Awareness month gets a boost.
September is Childhood Cancer Awareness month and Chloe, Ava, McKinley, and Lauren arrived at Johns Hopkins All Children's Hospital in St. Petersburg gathering in the lobby for an important photo shoot.
Read more on our Twitter account @amomama_usa.
THE REUNION
All four girls were diagnosed with cancer. Ava, Mckinley, and Lauren with acute lymphoblastic leukemia. While Chloe had a rare form of lung cancer.
Ava's mother, Alyssa Luciano told Fox 13 News:
"They were all on active treatment the first time we did this. It's amazing to see how far they've come from being bald little babies."
This year's reunion had much to celebrate as Lauren completed her treatment the Monday before.
They were in the hospital together at the time of treatment bonding during their time spent there.
In September 2016 the first photo shoot took place, now between the ages 4 and 5, the girls dressed up in pink.
It shows the girls having big smiles, but with little hair.
Shawna, Lauren's mother comments:
"We're done. She just rang the bell to signify that she has completed her treatment this past Monday."
BE AWARE
Warning signs of cancer should be looked out for, but you need to know what to look out for.
15 Commonly dismissed symptoms woman often ignore that could indicate cancer are described in the following article Most women usually ignore these 15 symptoms, but they are signs of cancer.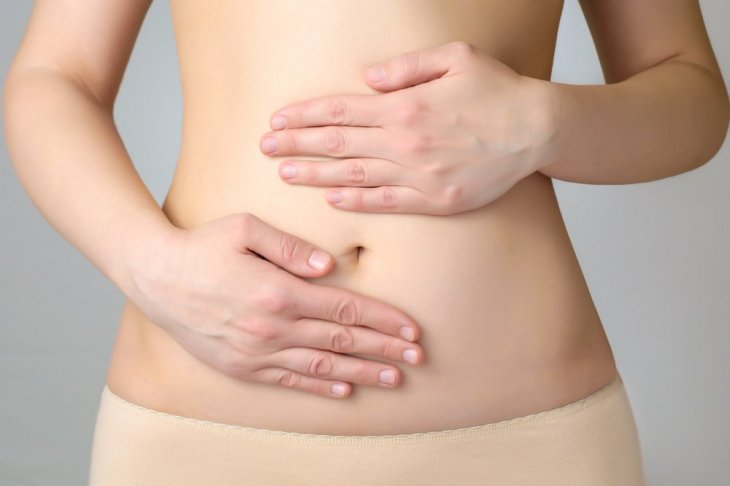 Source: Shutterstock
THEIR OUTCOMES
With Lauren being the last to do so they have all put cancer behind them.
There will be another reunion next year.
Ava's mother Alyssa Luciano had trouble finding the medication her daughter needed to wipe out leukemia in her blood.
She knew what medication Ava required but authorities told her it was unavailable.
Get the full story here Saving Ava: When a cancer drug shortage imperiled a toddler, her mom got to work.
Please fill in your e-mail so we can share with you our top stories!