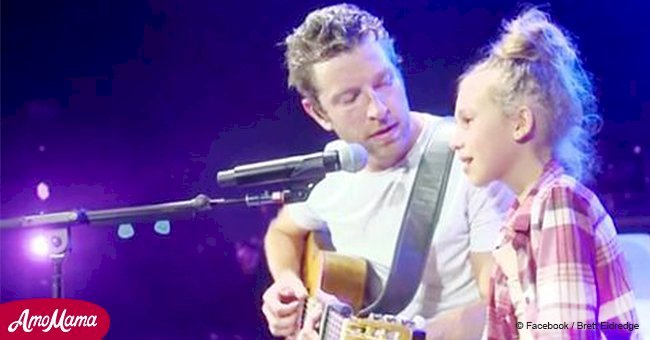 Brett Eldredge unexpectedly brings little girl on stage and their duet makes the crowd sing

Brett Eldredge, the country music singer who has had three number 1 singles on the Billboard Country Airplay chart, invited a girl onstage and she melted the crowd's hearts.
During one of his latest concerts held at Y'allapallooza in Kansas City on September 15, the man noticed that one of his fans was singing her heart out, so he invited her on stage to give her an experience that she would never forget.
Once the young girl sat next to Eldredge, he asked to her sing the chorus of his 2014 hit song "Mean to Me."
At first, the girl was clearly nervous as she had to do so in front of all the people in the crowd staring at her. Eldredge realized that, so he told her that she would sing just for him.
"I'm gonna put the microphone down here. We're gonna sing the chorus, now [sic]," added the man. After being encouraged by the crowd, too, the girl lost her fear, and her angelic voice filled the room.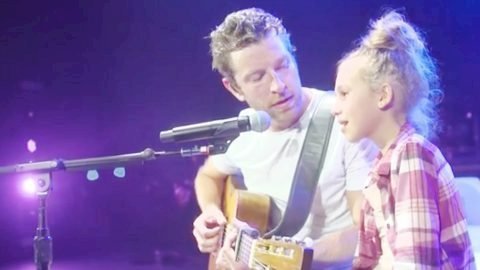 Source: Country Rebel
When their presentation ended, Eldredge made sure to let her know that she did a wonderful job by telling her, "you're the best, I love you. Thank you so much." The video of their presentation has been shared several times on Instagram.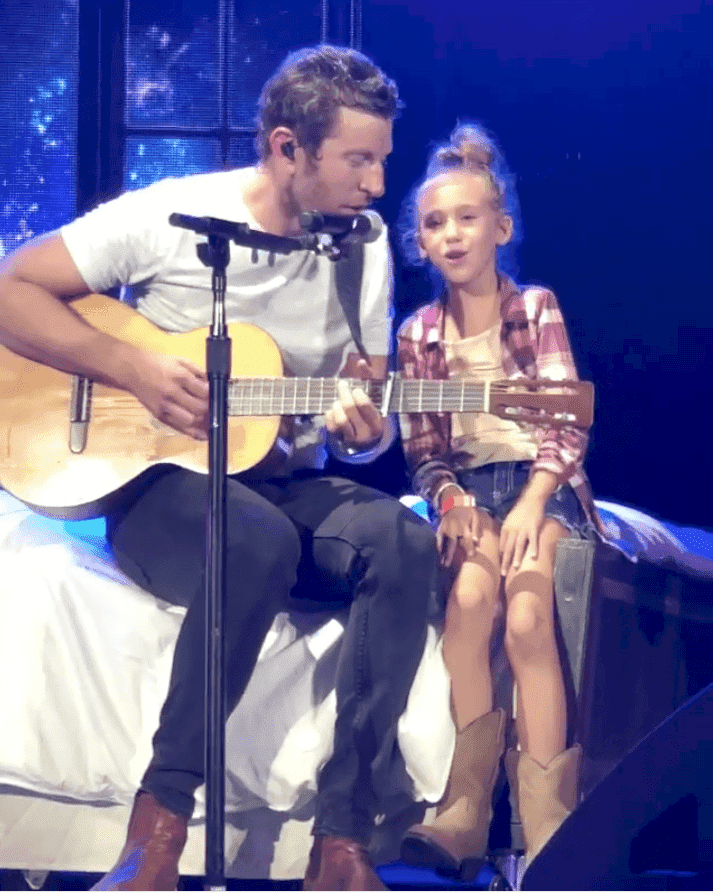 Source: Country Rebel
At the moment, Eldredge is focused on the fall leg of his "Long Way Tour," which runs through October, and have Devin Dawson and Abby Anderson opening the concerts.
According to Taste of Country, the singer has a "special someone" in his life. His name is Edgar, and it is a very adorable dog that appeared in the reimagined video for "Love Someone."
The three-and-a-half-minute clip portrayed Eldredge sitting with Edgar on a couch looking at the woods in front of them, riding a motorcycle together, and having dinner.
Eldredge explained that, when he listened to a verse of "Love Someone," he remembered something he heard in church many years ago as his grandfather used to speak in that old way.
Please fill in your e-mail so we can share with you our top stories!