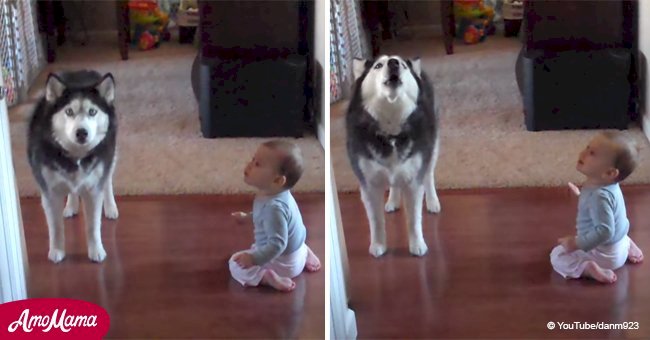 Baby and her husky go viral thanks to their angelic duet

At 10 months old, baby Lexi and her pet husky took over YouTube as the two paired up to give a heartwarming duet.
In the video, the two are near a living room area, one sitting and the other crawling, where they decide it's the perfect stage for a doggy-baby vocal performance.
The Husky, named Angel, looked towards the camera as she howled in a variety of tones with her singing human partner nearby.
Follow us on Twitter for more @amomama_usa.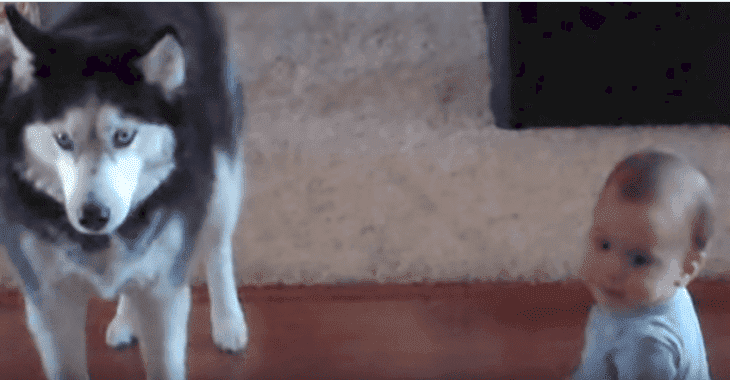 Source: YouTube/ BigShare TV
The nearly three-minute-long video is highly impressive, not simply because of their consistent vocals, but also due to the pair's abilities to keep their focus.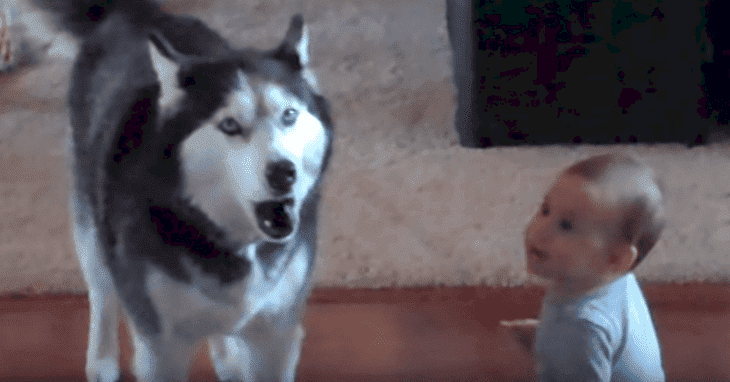 Source: YouTube/ BigShare TV
Animals and babies are well-known for having a short attention span. These two, however, seemed to be in sync, and in tune, as they go back and forth vocalizing.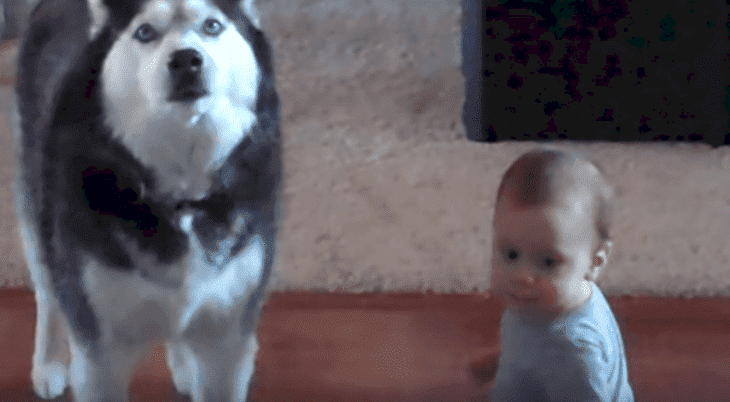 Source: YouTube/ BigShare TV
While Lexi showed off her singing-babbling mix, the Husky also displayed almost human-like noises as it did its best to hold up its end of the performance.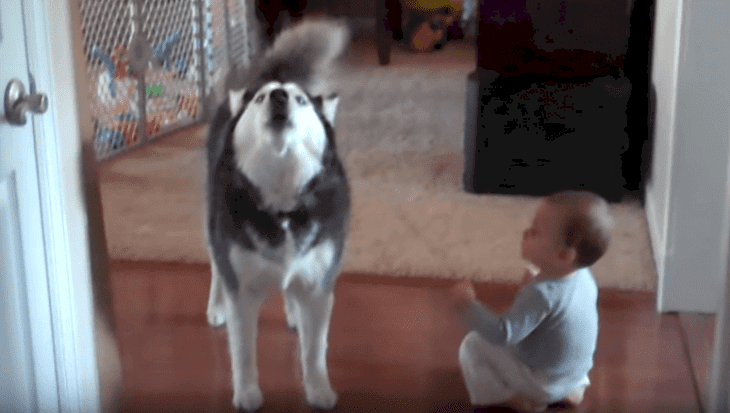 Source: YouTube/ BigShare TV
After their adorable display, Angel seems to bow out with some regular barking, while Lexi seems about ready to go back to her toys as she crawls to the play area behind them.
Back in 2017, another pet husky and baby pair melted hearts when the newest family member decided to say "hi."
In the clip, the baby boy stretched over and touched the husky as if to tell him hello. At first, the serious-looking dog only turned its head as if to find out who is disturbing his rest.
Source: YouTube/
Again, the baby touched the husky. This time the dog turned over adorably in return and gave the cute boy some loving licks.
The pet then rested his head between the baby's crawling arms as he lay on his back with paws in the air. As the baby pets him, the husky shareed more doggy kisses before the video cut off.
Please fill in your e-mail so we can share with you our top stories!