Woman spends huge amount of money to get 'the perfect female body'
Most of us dream of having the 'perfect' female body but this women spends 70,000 Euros to make it happen. 
Fulvia Pellegrino has gone under the knife numerous times to achieve her version of a 'perfect female body' and her story is shocking! 
Follow us on Twitter @amomama_usa to find out the story behind it all and watch the video of Fulvia as she reveals her biggest secret.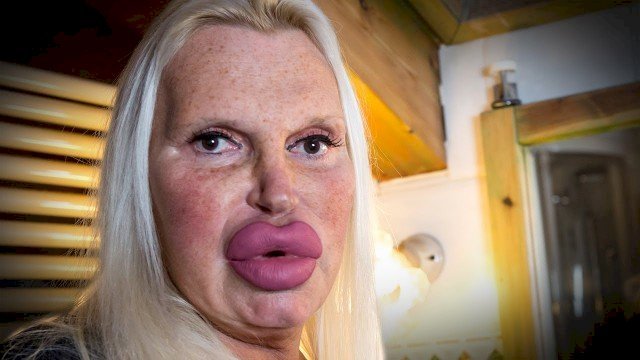 Fulvia Pellegrino was originally born, Fulvio who is a 56-year-old transgender from Piedmont. In order to achieve the perfect body that she dreamed of, Fulvia subjected herself to hundreds of plastic surgeries to look like her idol, Allanah Starr, a transgender, and pornstar. 
Fulvio had never 'came out' to anyone about his secret and the first person he told was his wife, Marisa. He explained how he felt that his body didn't belong to him and how he felt uncomfortable in his own skin. 
Marisa fully supported him in his desire to have this resolved, as a loving wife would, but due to her lack of understanding, little did she know what she was agreeing to.
FULVIA REVEALS IT ALL BELOW
Fulvia grew up in a very religious and traditional family. She came from a small village of only 5,000 inhabitants in the province of Cuneo. Originally name Fulvio, he discovered he was attracted to boys at the age of 15 but didn't have the courage to reveal his discovery to his parents. 
Feeling trapped in a body that didn't embrace his sexuality, he lived his life as a lie for many years until finding Marisa in 1984. 
They got married and had two beautiful children without anyone suspecting anything. 
Fulvio's wife was completely unaware that her husband was attracted to the same sex as he appeared very masculine and played a convincing role as a man. He even included sports and activities such as hunting and showing interest in cars. The usual manly mannerisms.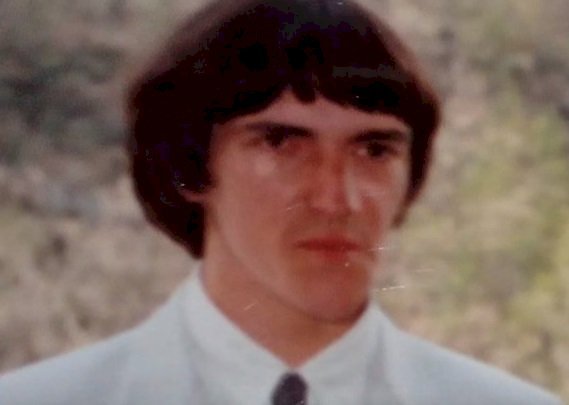 Underneath his seemingly normal family life, he secretly attended gay bars and dressed as a woman in full attire including make-up while hiding in the garage. 
His lie continued until he finally decided to come out in 2000.
Fulvio's father, not impressed with the situation, tried to force Marisa to sign a document admitting her husband to a psychiatric hospital. 
Fortunately for Fulvio, she refused and he then set out on his quest to become Fulvia, undergoing many grueling operations.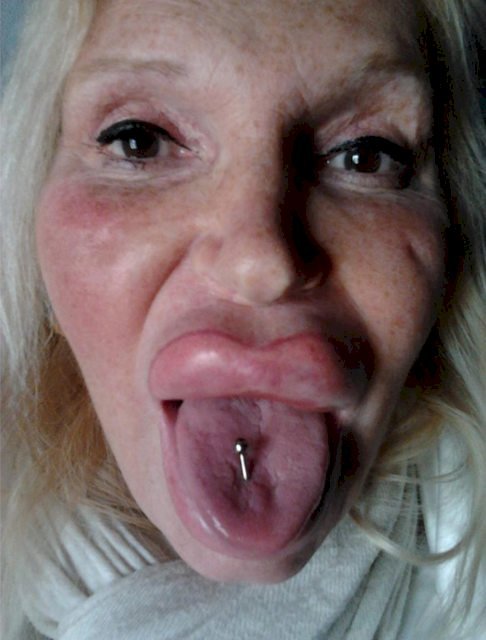 Fulvia had one goal in mind and that was to look like Allanah Starr. 
The operations continue this day after 4 breast enhancements, one nose job, two liposuctions, bottom prosthetics, and 150 facelifts. 
Ouch!
The main aim of Fulvia is that she's happy in her body and at peace in her mind about who she. For more transgender stories here are some amazing before and after transformations that will leave your jaw dropping with the gorgeous bodies you'd never in your wildest dreams have guessed they went under the knife. They look amazing!