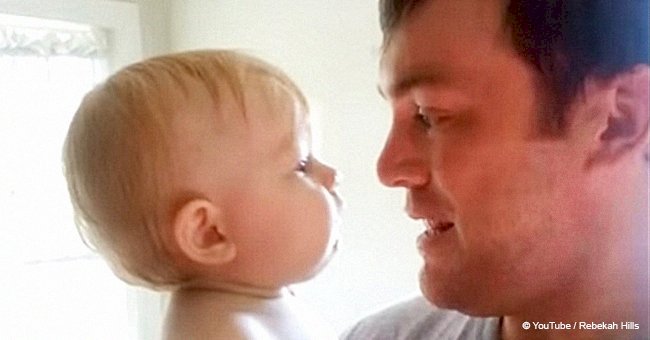 Little baby sees daddy with no beard for the first time and her response goes viral

A viral footage shows little Lindsey gets confused when she sees her father with no beard for the first time.
In the video posted on YouTube in 2014, Lindsey's father can be seen holding his one-year-old girl after shaving off all of his facial hair.
The father just shaved his beard for the first time since his daughter's birth. Follow us on our Twitter account, @amomama_usa, to learn more and scroll down to watch the video below.
When he goes to show Lindsey his cleanly shaven face, her reaction is not what he was expecting. The little girl appears a bit baffled and carefully touches her father's chin and face.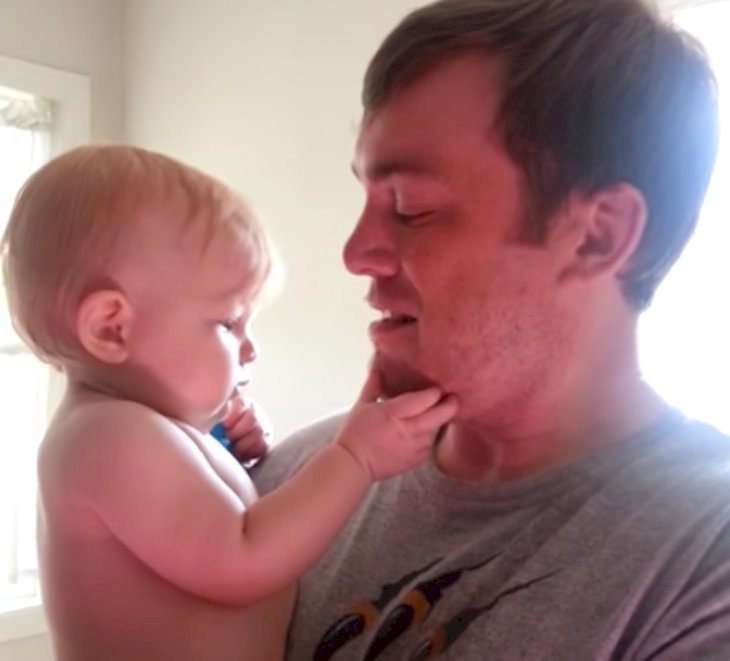 Source: YouTube/Rebekah Hills
It seems as though Lindsey tries to figure out where his beard has disappeared to.
"Hey baby girl," the father can be heard saying in the clip.
However, Lindsey still looks a little doubtful of who this is holding her.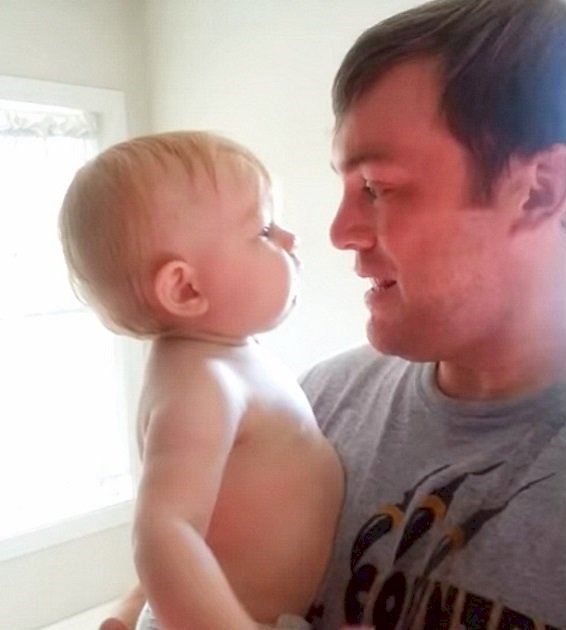 Source: YouTube/Rebekah Hills
But instead of crying or freaking out at this apparent stranger, Lindsey then did something else completely.
The sweet little girl gently presses her nose against her father's chin to sniff his face.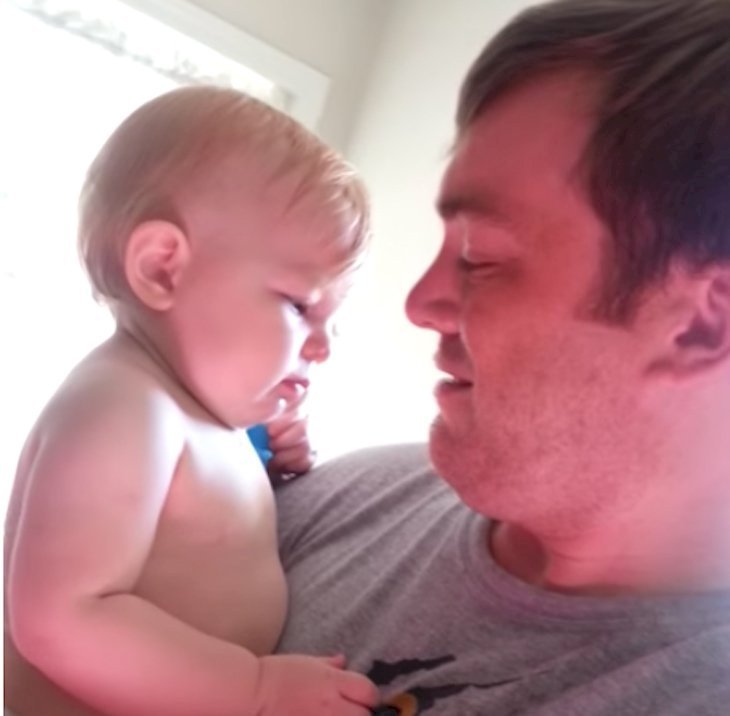 Source: YouTube/Rebekah Hills
Luckily, Lindsey's mother captured this heartwarming moment on video. Since the clip was uploaded on YouTube, it has been viewed more than 600,000 times.
One user commented, "I literally almost teared up especially since I am at work and today is my daughter's birthday. Great video! " Another user added, "So adorable I just can't even live my life right now. What an amazing gift that little girl gave her dad."
In another adorable video, little Anistyn Claire also didn't recognize her father after he shaved his beard.
The clip, shot in 2016 near San Antonio, Texas, shows the little girl playing peekaboo with her daddy before and after he shaved.
Unlike Lindsey's reaction, Anistyn Claire burst into tears when she discovered her dad's hairless face.
According to the father, he decided to shave for a job interview.
Please fill in your e-mail so we can share with you our top stories!