Emotional moment teen finds out Jay Z and Beyoncé are giving her $100,000 scholarship at concert
Mikayla Lowry, 17, was present at the Beyoncé and Jay-Z's "On The Run II" concert held in Glendale, Arizona. She never expected to get a $100,000 college scholarship from her idols, though.
During the concert, DJ Khaled, who has been opening the Carters' American shows, got onstage to announce that one member of the crowd would receive a scholarship for their college studies.
The cameras went directly to the Boys & Girls Club, where Mikayla and the rest of her friends were enjoying the concert. DJ Khaled was sharing some details little by little, but the girl never thought she was the person he was describing.
When everybody heard that the winner of the scholarship was a future marine biologist and BGCMP's Torch Club president and Keystone vice-president, her friends knew he was talking about Mikayla.
Phoenix teen surprised with $100,000 scholarship at Beyoncé, Jay-Z concert https://t.co/CbObo9Zc8b pic.twitter.com/q9hWHBBgEB

— 12 News (@12News) September 21, 2018
She was not sure about it, though, and it wasn't until DJ Khaled said her name that she was shocked by the wonderful news. Mikayla admitted that she couldn't believe it and that she was not expecting such a surprise.
THE CLUB
As Daily Mail reported, the Boys & Girls Club is a national organization in the US that aims to provide all of its young members, especially those in financial struggle, to reach their full potential.
THE GIRL'S BACKGROUND
Mikayla was one of the 19 members of the club who attended the concert for free. She has been a member of the Boys & Girls club for more than 10 years.
Daily Mail added that she is very likely to pursue a career in marine biology at Grand Canyon University or Northern Arizona University. Mikayla is the first member of her family to attend college.
The 17-year-old girl lost her father following a battle with alcoholism several years ago. Her mother sends her and her other two children to the group so she can work two jobs to make ends meet.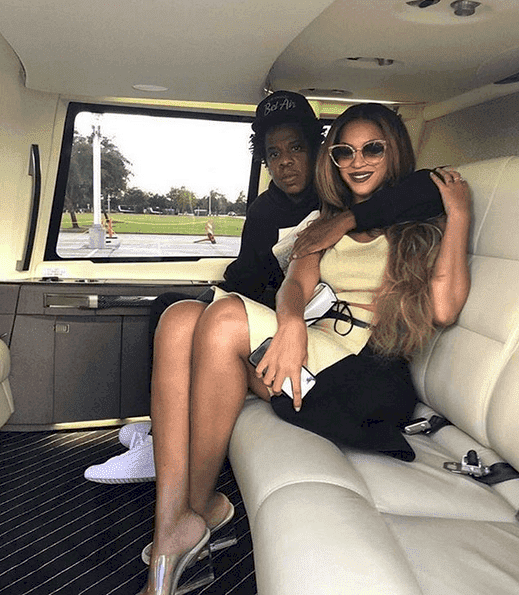 A RECENT PHOTO OF THE COUPLE
Beyoncé and Jay-Z recently uploaded a photo together posing inside a wide and luxurious car proving how much they love spending time with each other.
The "Queen" was wearing a high beige skirt and a matching top while Jay-Z, who was hugging his wife from behind, chose a black hoodie and a matching cap.