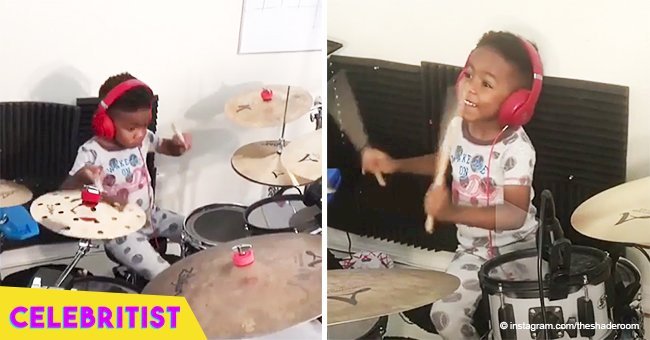 4-year-old boy shows off his incredible skills at playing drums in adorable video

Even though Justin A. Wilson II, also known as LJ, is only four years old, he has been wowing everybody with his amazing drumming skills since he was even younger.
One of his most recent clips portrayed the boy wearing a light grey shirt and matching sweatpants with a darker grey baseball-design all over it playing the drums just as if he was a professional musician.
Apart from that, he was wearing red Nike shoes that perfectly matched his big headphones. LJ was playing Tori Kelly's new song "Masterpiece," and he was clearly enjoying it.
At some point in the video, the boy flashed his charming smile while still playing without missing the beat, proving how talented he is. The person managing LJ's Instagram account revealed that he would like to play "Masterpiece" for Tori Kelly one day.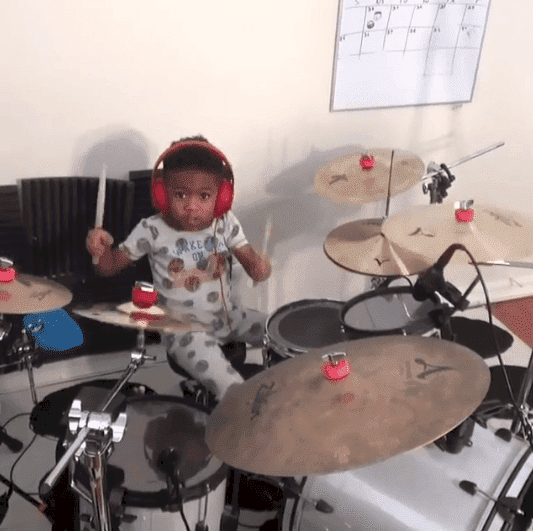 Source: Instagram/BabyBoyDrummer
THE DRUMMER TODDLER
Even though watching a four-year-old boy playing the drums in such an astonishing way is exceptional, LJ has been doing so since he was even younger.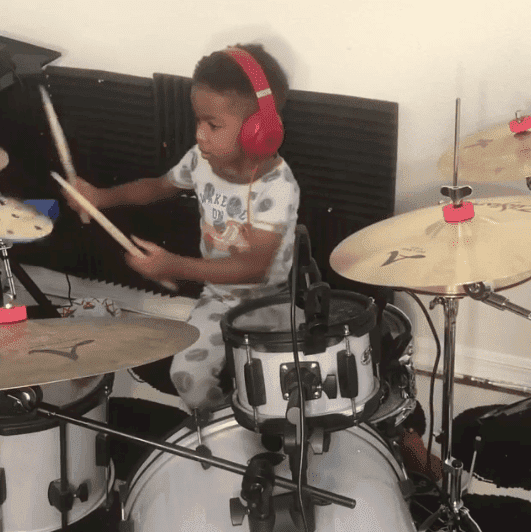 Source: Instagram/BabyBoyDrummer
According to ABC News, Justin Wilson Sr., LJ's father, is a pianist and Shelana Wilson, his mother, is a singer, so it is fair to say that music runs through the boy's blood. One of the first videos of him playing the drums was recorded when he was almost two years old.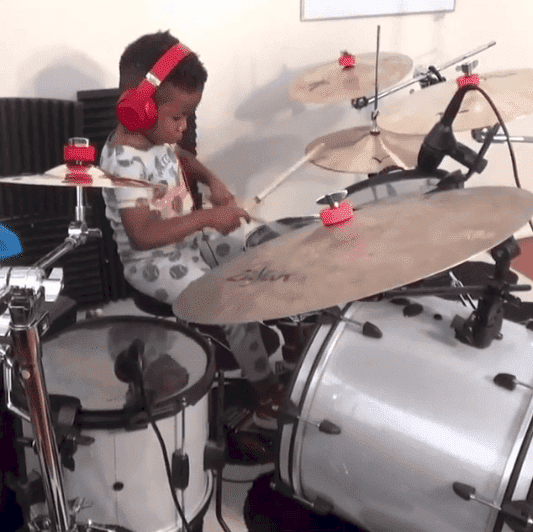 Source: Instagram/BabyBoyDrummer
HE HAS IMPROVED A LOT
While he didn't play as good as he does at the moment, his energy and willingness to do so captured a lot of people. Month after month, the boy kept practicing and, nowadays, he is a very talented drum player with more than 73,000 followers on Instagram.
A MUSICIAN EVEN BEFORE BEING BORN
Justin Sr. revealed that his son's love for music, as well as his ability, began when he was in his mother's womb as he would tap rhythmically when Shelana tapped her fingers on her belly.
ANOTHER IMPRESSIVE MUSICIAN
A ten-year-old visually-impaired boy from Canada sent the Internet into a meltdown after his soulful rendition of a B.B. King's classic went viral.
Felix De St-Hilaire from Quebec was at a summer camp, and he decided to display his talent in an impromptu performance.
Taking to the stage in print pajamas and a guitar, he wowed the audience. He played King's "Every Day I Have the Blues" in a beautiful and flawlessly way.
Please fill in your e-mail so we can share with you our top stories!