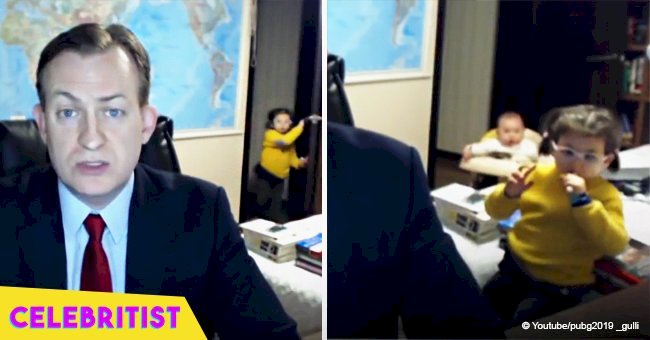 2 little kids interrupt dad's live TV interview in viral video

American Professor Robert Kelly was on a live BBC interview from his South Korean home when his two kids thought to drop by. The clip went viral immediately, bringing with it some unwanted attention.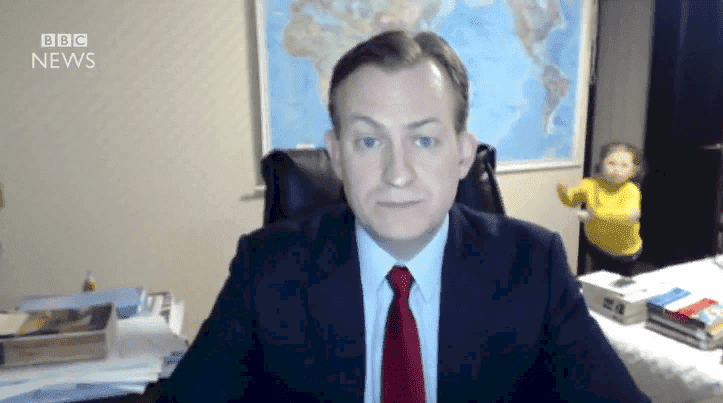 YouTube/pubg2019_gulli
The video shows Kelly in a business suit, as he discussed the impeachment of South Korea's president on BBC World News. A political science professor at Pusan National University in South Korea, Kelly is also an expert on Korean relations.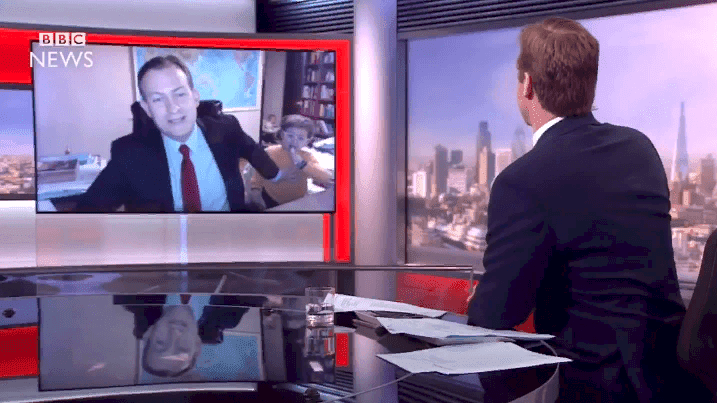 YouTube/pubg2019_gulli
Kelly was analyzing the severe issue when his first guest, four-year-old daughter Marion, walked in. Despite her father's hand gestures for her to leave, Marion made herself right at home. A few seconds later, her brother James, comes in in his infant walker.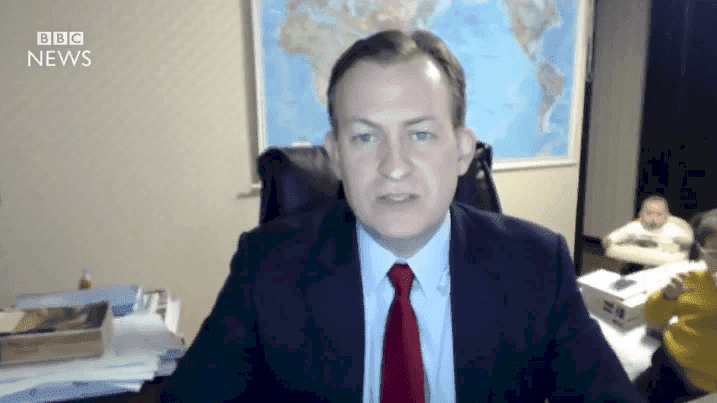 YouTube/pubg2019_gulli
Their mother, Jung-a Kim, charges in not too long after, leading them out of the room hurriedly. Kelly later told The Guardian that Jung-a Kim was trying to film the interview on their living room TV when the children slipped her notice.
The professor was visibly embarrassed as he stuttered in his analysis and repeatedly apologized on live TV. Before long, the clip blew up across social media platforms, and Marion became a global meme.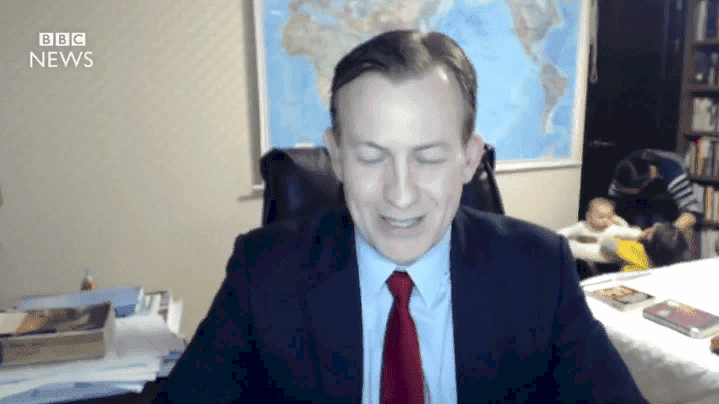 YouTube/pubg2019_gulli
Kelly recalled that the days following were filled with calls and emails from media houses, physical stalking by reporters, and worst of all, Marion's kindergarten had to deploy a security guard to her in fear that "some weirdos would show up."
There was also the backlash from those who read deeper meanings into the video and threw cruel words at the Kelly family. A couple of people assumed Jung-a Kim was the nanny and sparked a racial debate. Others criticized Kelly for nudging Marion away when she came close to his table during the interview.
Kelly said:
"People were reading stuff into our relationship and, oh my God, I didn't want to get near any of that crap so we didn't say anything. It was a comedy of errors, a family blooper. There was nothing to say."
Fortunately, the world soon moved on to the next viral video, leaving the Kelly family to thrive in peace. The Academic had earlier thought his career as a talking head was over because of the incident, but that was not the case.
Kelly also revealed that their family is still recognized once in a while, but the attention is nothing compared to the first two weeks after the incident.
Please fill in your e-mail so we can share with you our top stories!