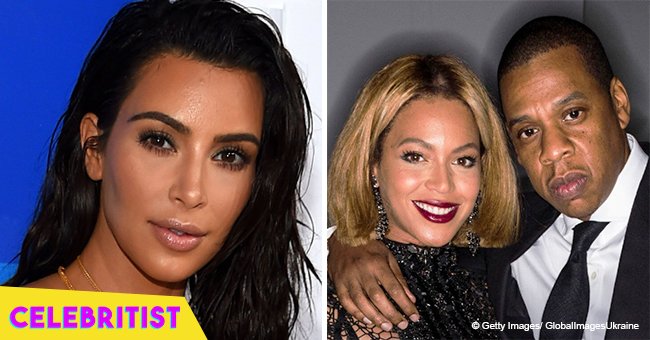 Kim Kardashian dragged heavily for posting a video of herself at Beyoncé & Jay-Z's concert

Fans rained on Kim Kardashian's parade after she posted videos from her time at Beyonce and Jay-Z's concert. While she appeared to be having fun, many slammed her posts for one reason.
Many were perfectly aware that Kim Kardashian had a blast watching Beyonce and Jay-Z's concert. In fact, the reality star shared a lot of videos of herself singing to the couple's tunes that night that fans grew tired of it.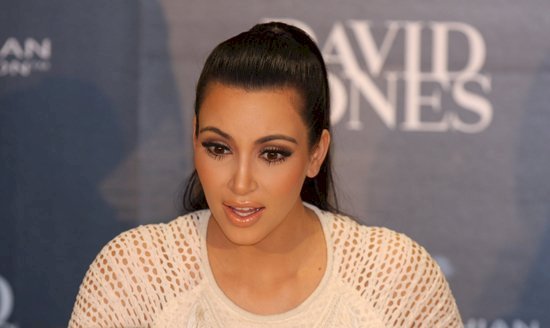 Source: Flickr
Kim attended the second night of Beyonce and Jay-Z's "On the Run II" concert in Los Angeles along with her mother Kris Jenner, sister Kourtney Kardashian and friend Larsa Pippen. She was dressed in a head-to-toe pink ensemble that consisted of a light pink bodysuit and a pair of neon pink Lycra pants.
Throughout the show, she heavily posted videos showing how much fun she was having. But while she appeared to be enjoying every moment sharing video after video of herself singing along with The Carters, fans wondered if she even watched the show at all. Many tweeted their dismay seeing how the reality star's videos were all about her without caring to share scenes from the show itself. Here's a sample of what fans were annoyed about.
And here are some of the tweets accusing her of being a narcissist.
This is the second time this week that Kim has been accused of being full of herself. Just this weekend, she was live-tweeting Sunday's episode of her show, "Keeping Up With The Kardashians" when a fan asked about her reaction when she found out about her sister Kylie Jenner's secret pregnancy. She responded by saying "I was so happy knowing I was having a baby too." This prompted another Twitter user to reply,
"You always find ways to make things about yourself."
The reality star who's used to being bashed gave the perfect response to silence her basher.
"Always! Consistency is key," she wrote.
Though many think Kim could be quite self-centered, she isn't that way around her children. In fact, one of her recent stories prior to her concert videos focused on her daughter North as she made her runway debut. The mother-of-three was simply a proud parent capturing her daughter's first experience on the catwalk during the L.O.L. Surprise Fashion Show." North fashioned a "Thriller"-inspired and totally rocked it while her mother cheered her on from the sidelines. Kim was definitely not in selfie mode when she took videos of her daughter who shined that day.
Please fill in your e-mail so we can share with you our top stories!