Remember legendary 'Little House' star Katherine MacGregor? She gave a rare interview
Many fans of the hit show "Little House on a Prairie" would remember Katherine MacGregor. She acted as Harriet Oleson on the series.
She once gave a rare interview years after the show ended and opened up about starring on the series. MacGregor shared some unknown facts.
In the 1970s, Katherine MacGregor met Michael Landon and won the role of Harriet Oleson. Her character was called many things like quarrelsome and bigoted, among others.
However, she described her as "…a person who had her own feelings about things." Her character didn't come up overnight as MacGregor worked tirelessly to make her into who she was.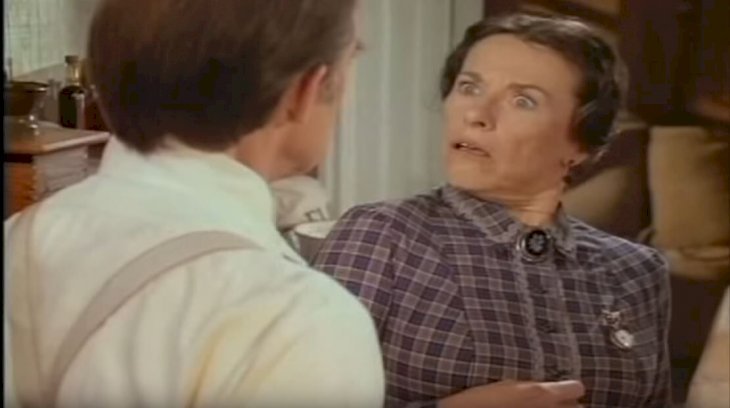 For more on this story go to our Twitter account @amomama_usa. She explained:  
"When I got the show, I went out and I got all the books. And I read them all and I thought they were absolutely charming. I sat down and I wrote eight pages of where I came from…"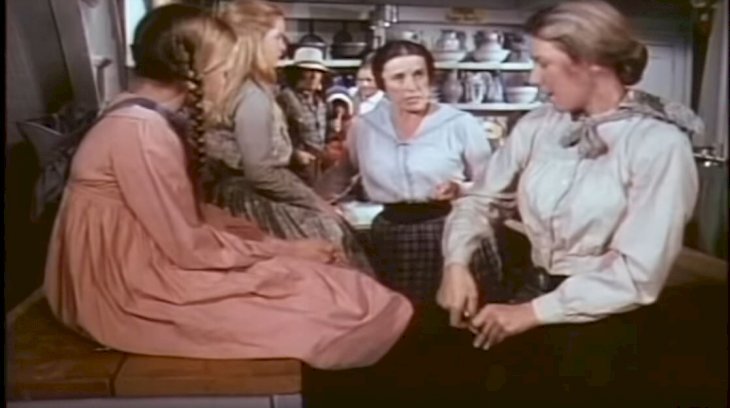 The original character was meant to be mean. The actress didn't agree with the portrayal and she soon found the right personality for Oleson.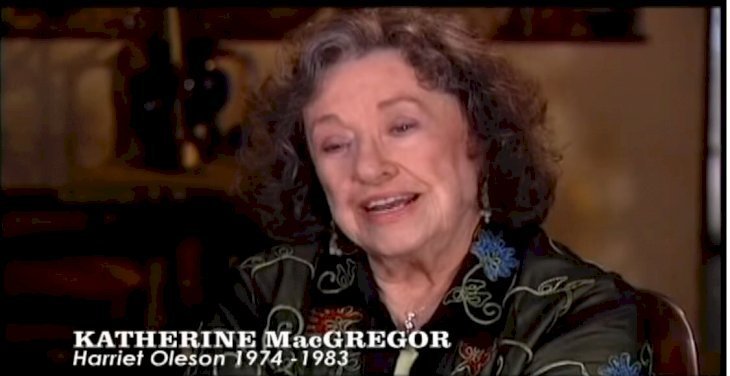 When the second season came around, MacGregor was comfortable enough to make character suggestions. She would make suggestions to the director and her ideas were gold.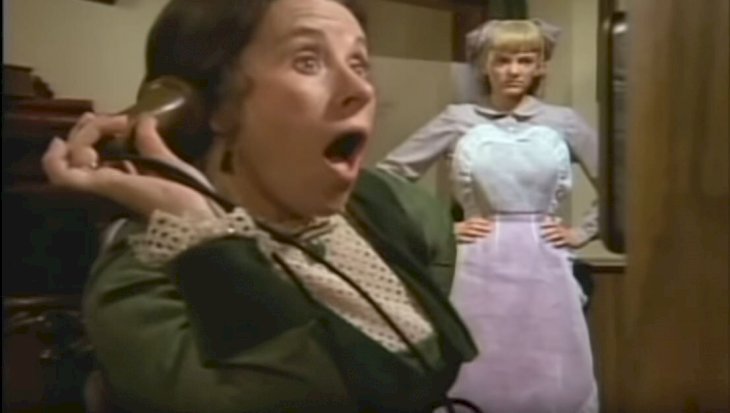 One such occurrence was a scene where Oleson was meant to cross a stream with her husband. The camera was meant to focus on him but MacGregor had other ideas.
"I suggested to the director that the scene be shot with the camera on me. I hopped over the stream, landed on both feet, then lost my balance and fell into the water. It was funny, and I got stacks of letters about it. I like to be mean and bigoted and crabby, and I love the instance when the tables are turned on Mrs. Oleson."
The actress acted as Oleson for 148 episodes and 9 years later the show was canceled. MacGregor recalled"
"When my agent called me up and said, 'They've canceled the show,' I felt like a deflated balloon. And when the show was over I didn't realize how tired I was. And I didn't really want to work anymore." 

A fellow actress on the show, Alison Arngrim released a memoir that delved into never-been-heard-before facts. One such tidbit was she and Melissa Gilbert and Melissa Sue Anderson had so much competition that she was amazed they "didn't kill each other."
Her memoir was simply called: "Confessions Of A Prairie Bitch."