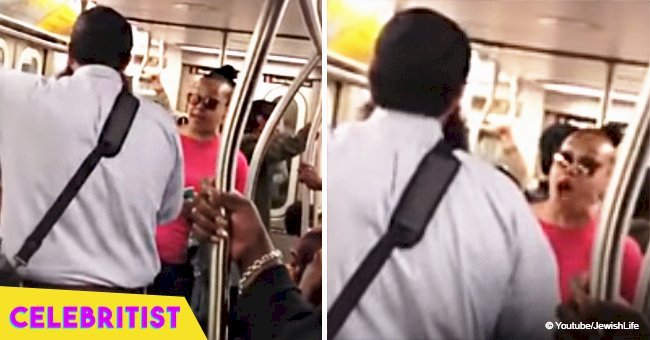 Furious black woman rants at Jewish man on subway after he called her racist in viral video

A furious black woman lost her cool on a subway train in New York after a Jewish man called her racist for a statement she made. The viral clip was posted in May and managed to leave internet users divided over who was right or wrong.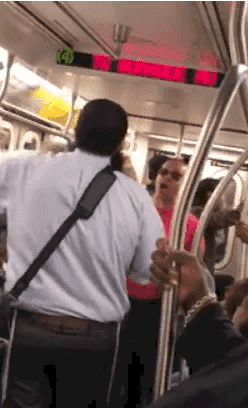 YouTube/JewishLife
Software engineer, Yossi Wolfe was aboard a crowded train when an African American woman with three kids came on. Wolfe said no one stood to offer her a seat, prompting the furious black woman to say, "If it was a Jewish family y'all would have gotten up!"
Wolfe recalled saying at that point, "Can we please not make this a racist thing?" after which the woman broke into a rant.
The clip, almost two minutes long, starts with the woman yelling at Wolfe aboard the crowded train:
"You said I'm racist so you tell me what I'm being racist towards. Because you're Jewish and I said if a Jewish family got on here, somebody would have got up. That is not a racist statement. That is a factual statement."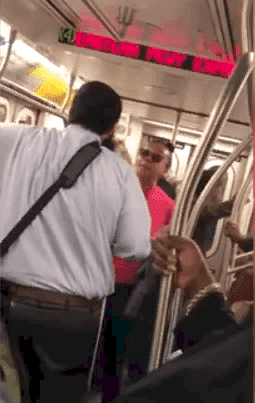 YouTube/JewishLife
The woman remains adamant about justifying her statement, yelling constantly:
"You need to learn the difference between race … Judaism is not a race. It is a religion. …Learn the difference between racism and prejudice-ism!"
All the while, Wolfe remains calm. Not even when the woman berates him along with the entire Jewish community did he get confrontational.
"You treat us different in our community. You don't even rent to us. What the [expletive] are you talking about?" she yelled.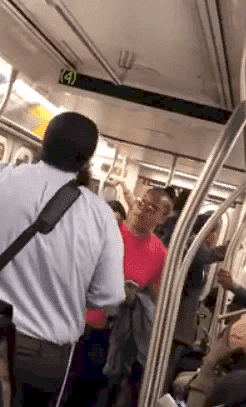 YouTube/JewishLife
The video was uploaded by Twitter user Chris French, on May 24. In no time, the clip went viral with hundreds of thousands of views. The post also generated a lot of comments with internet users taking sides in what became a heated race debate.
French himself came under fire for posting the clip. "I myself have been called racist just for posting, which is weak, but no matter," he said, adding:
"I regret posting now, because everyone has run rampant with the 'angry black woman' narrative, and it's really disheartening."
As Dailymail noted:
"Unlike many other religions, Jews are also considered a race and six million of them were murdered by the Nazis on racial, not religious, grounds. Those who consider themselves ethnically Jewish may not practice Judaism, and many people of other races are followers of the religion."
Please fill in your e-mail so we can share with you our top stories!