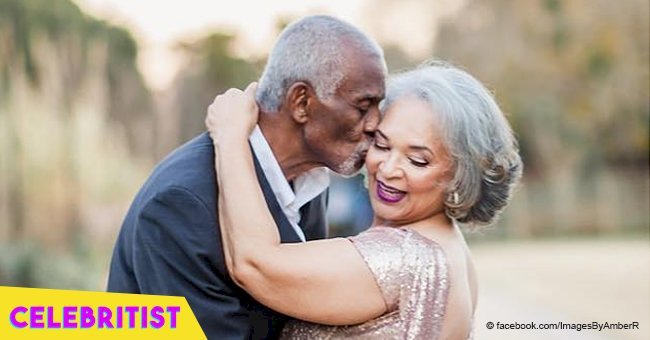 Couple that has beaten cancer and faced poverty marks 47th anniversary with romantic photoshoot

A couple married for 47 years has proven their love is strong in sickness and in health twice. And what better way to celebrate this than with beautiful photos to immortalize their unique relationship.
Wanda and Marvin Brewington are a perfect example of a couple that's tested the strength of their love in sickness and in health. Marvin is a two-time colon and prostate cancer survivor while battling Multiple Sclerosis, and Wanda has been diagnosed with Parkinson's disease. Together they faced their individual health obstacles and are now reaping the benefits of their longstanding union which was also tainted with a brush with poverty.
Celebrating 47 years of their marriage, Marvin and Wanda took part in a photo shoot orchestrated by one of their two daughters, Amber Robinson, who's a wedding photographer.
The photos were taken in a romantic setting showcasing the couple's undeniable chemistry. 67-year-old Wanda wore a full-length rose gold sequined gown while her 70-year-old husband sported a dapper suit. They gamely posed for the milestone images proving all is well in their blissful love affair.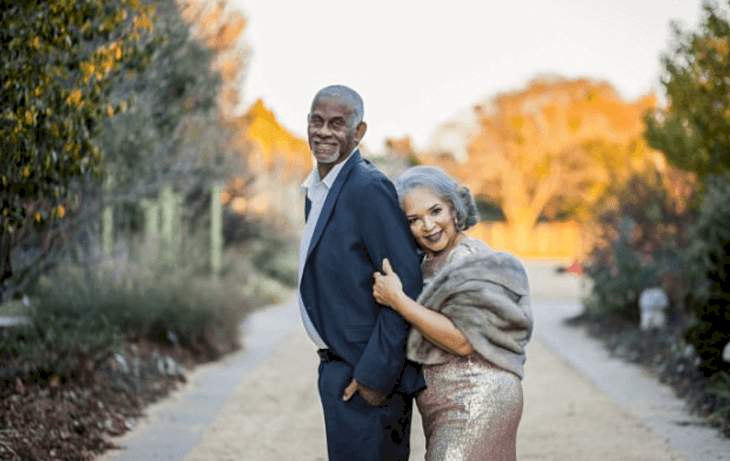 Source: Amber Robinson/Raleigh Wedding Photographer
Marvin successfully conquered cancer twice and through it, his love for his wife shined even brighter. Still not out of the woods, Marvin is now battling Multiple Sclerosis but seems to be winning it too, according to his daughter.
Meanwhile, Wanda, a survivor herself having endured Marvin's crises, is currently battling Parkinson's disease and is also grateful to be victorious in that war.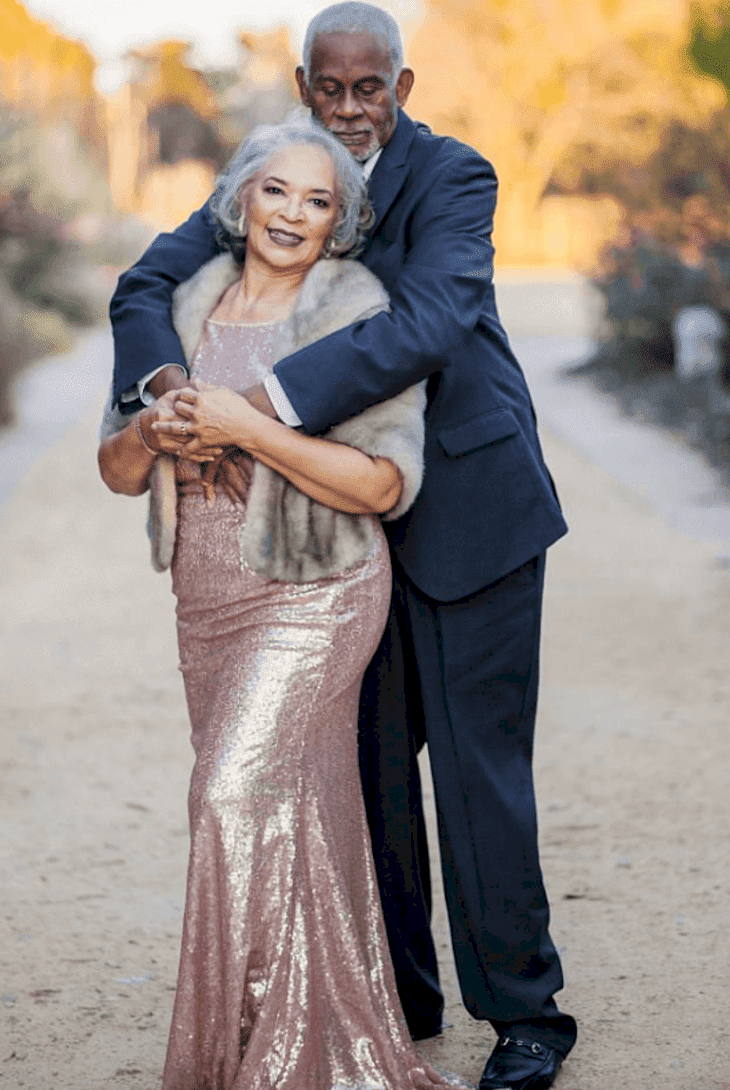 Source: Amber Robinson/Raleigh Wedding Photographer
Proud of what her parents accomplished, Amber posted the photos she took of them on Facebook and gushed about the real meaning behind them.
"I share with you what those years after can look like when true love exists."
She adds,
"They are the epitome of where I strive to be in my own marriage and a constant reminder that a wedding is only a day, but a marriage is forever."
We're certain many agree with Amber as her post earned more than 14,000 likes and 15,000 shares in five days. It reminds us of another couple who met when they were still children battling cancer. Joel Alsup was only 7 years old when he was diagnosed with bone cancer and met Lindsey Wilkers who was 10 and ill with acute leukemia. They met at St. Jude Children's Research Hospital where they were both being treated. They became friends since then and co-workers years later when they accepted positions in the hospital where they first met. In 2018, they exchanged vows at the hospital where their lives were saved and technically began.
Meanwhile, it took 70 years before Jim and Janice Catlin said "I do" since meeting on a school bus in 1947. Their roads crossed paths again in their later years and discovered they had lived in the same house at one point in their lives but at different times. Jim was already 88 and Janice 86 when they tied the knot this year, but Jim admitted he felt like he was 21 again before sharing their first kiss as husband and wife.
Please fill in your e-mail so we can share with you our top stories!