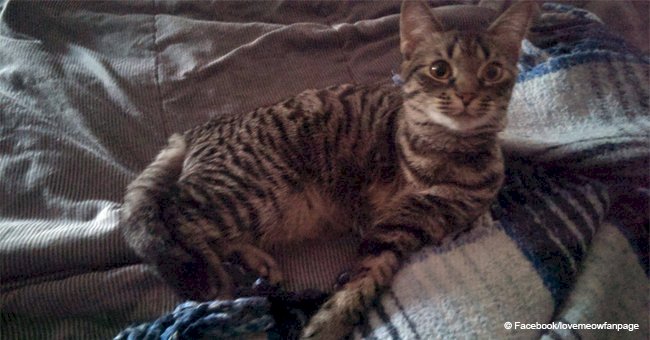 No one wanted this little kitten because she was a bit different (video)
This gorgeous shelter kitty was waiting to be adopted for a few months, but people would often pass her cage and ignore because she wasn't "a whole kitty."
However, a lovely couple fell in love with her story and saved her from the shelter, offering her a new family where she's now loved despite her disabilities.
Trinity was two-months-old when she had to undergo surgery to remove her front right leg, leaving her with only three extremities and a terrible mood. According to her new mom, Sondra, Trinity was often ignored by the people looking for companionship at the shelter for two reasons:
She wasn't "complete," and a cat with special needs is not a good match for everyone.
She was hissing and growling at every curious human who would open the door of her cage
However, when Sondra and her husband asked for Trinity's story, they were told that the skittish cat had surgery ten days prior and that she wasn't happy about being surrounded by strangers. This piece of information made Sondra believe that Trinity had been in an abusive environment for a while.
"I personally think she was abused, and we have been doing our best to rehabilitate her emotionally as well as physically," she said.
So, after a visit to the veterinarian, who found the kitty was in excellent health condition except for a spot on her tale that they thought was ringworm, Trinity was ready to go to her new home.
AN EXPENSIVE ADOPTION
Sondra and her husband had two cats, Gaia, and Chewbacca (Chewie) so before giving Trinty full freedom and the chance to meet her brother, they put her on cat quarantine while she got familiarized with the environment and with them.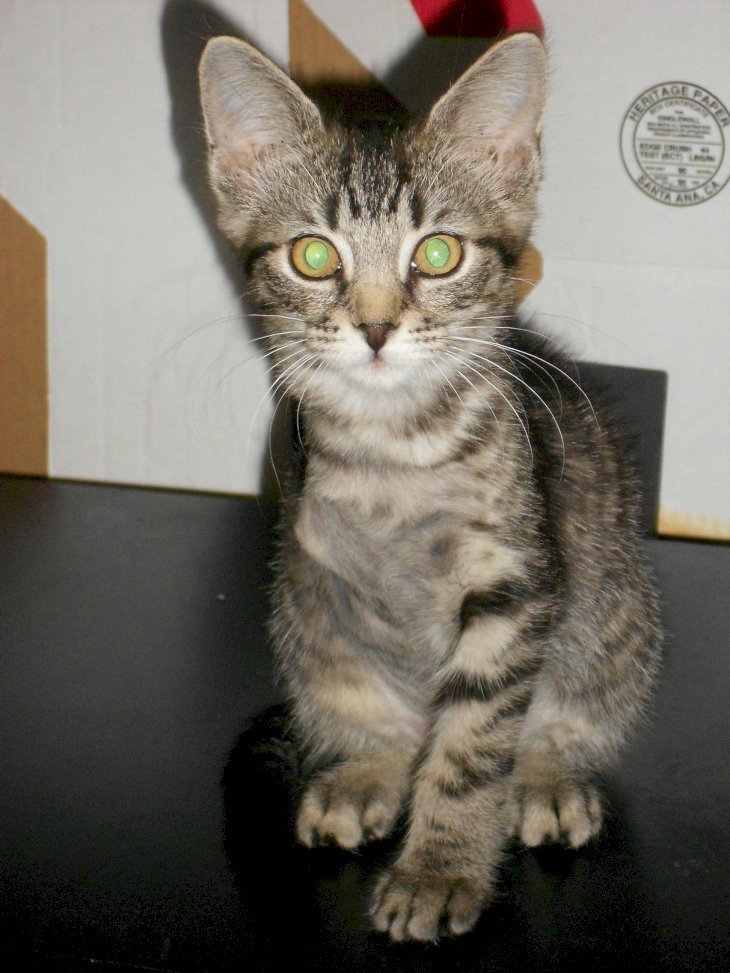 Source: Imgur/Aoladari
A few days later, Trinity was finally free to roam around the house and meet her new siblings. The bond that she developed with Chewie was almost instantly, and he even helped her clean up those parts of herself she couldn't reach because of her missing leg.
Even though Trinity was adopted on a "Free Cat Day" and Sondra only had to pay $10 for her collar, her medical expenses ended up reaching almost $1k, as she got sick with a cat cold and both Gaia and Chewy eventually got infected as well.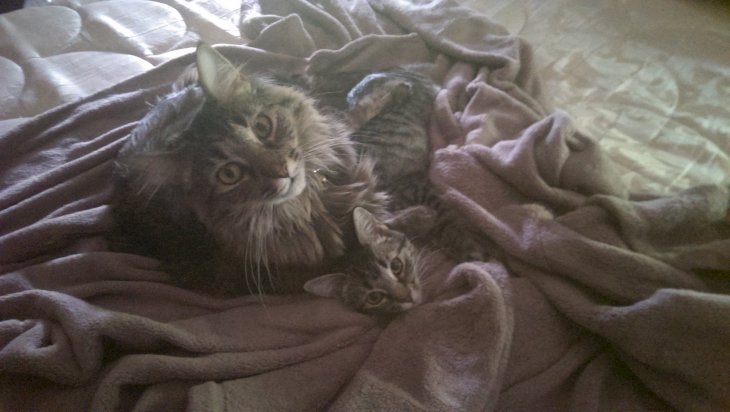 Source: Imgur/Aoladari
The spot on her tail ended up being more than ringworm. When Sondra took her to the vet for a follow up on her tail, a piece at the end of her tail fell off. According to the vet, she must have had her tail slammed into a door and the bones at the end of it, along with the tissue and skin, were dead.
Trinity got into surgery to remove all the death stuff so she could heal properly.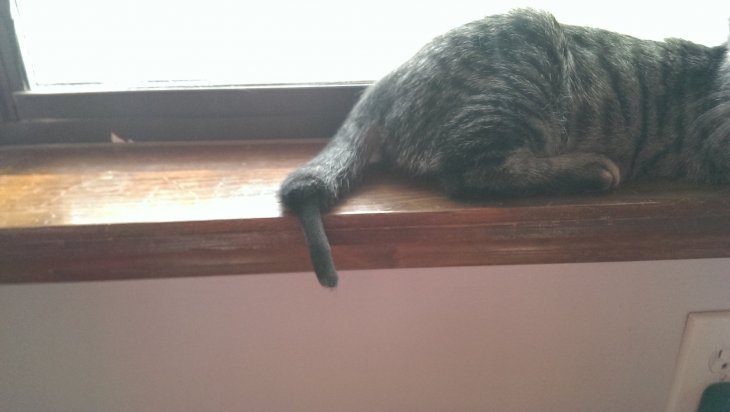 Source: Imgur/Aoladari
Trinity's mood is very different from the skittish kitty that Sondra adopted, and she couldn't be happier with her decision.
Watch the sleepy kitten purring for her new family below:
ZEKE THE CAT
Just like Trinity, another adorable baby that was being ignored for his particular condition was Zeke.
Zeke was born with a condition commonly known as 'water on the brain,' which causes an accumulation of cerebrospinal fluid within the brain of the cat, causing increased pressure inside the skull. This makes Zeke's eyes to pop out a bit, and his head to take an unusual shape.
The kitten was also born with twisted legs, which decreased his possibilities of getting adopted. However, a woman from the other side of the country heard about his story and decided to give Zeke an opportunity in life.
Lisa Jones had another cat named Super Hero that suffered from the same condition as Zeke, so they bonded quickly. Zeke is now all grown up, and he lives a happy life with Lisa.
Please fill in your e-mail so we can share with you our top stories!