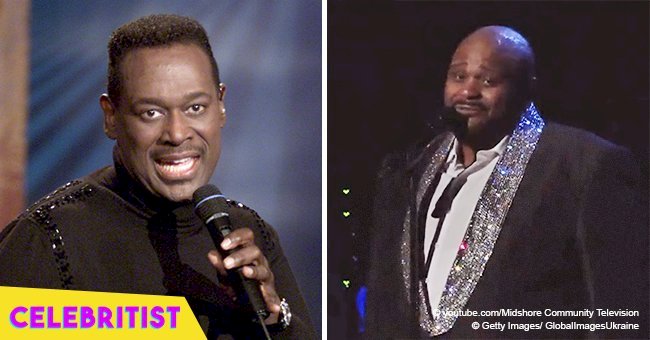 Man who sounds just like Luther Vandross steals the show in viral video
Sheronda Jackson, a woman from Mileston, Mississippi, uploaded a video showing her cousin, Gregory Gibbs, singing to Luther Vandross' song "Wait For Love."
The recording showed the ground and a wonderful voice singing in the background. A couple of seconds later, Sheronda lifted her phone and started recording her cousin, who was wearing dark blue shorts, a greet shirt, and a black cap.
Gregory looked very secure while showcasing his vocal skills, proving that the camera could no make him shy.
In the description of the clip, which has gathered more than 4.8 million views, Sheronda admitted that she started recording the ground but then considered that Gregory was too blessed not to show his face, so she recorded him until he stopped singing.
IT WENT VIRAL UNEXPECTEDLY
Even though Sheronda recorded the clip just for her family and friends, the unexpected happened: it became a viral video and, at the moment, is all over the Internet.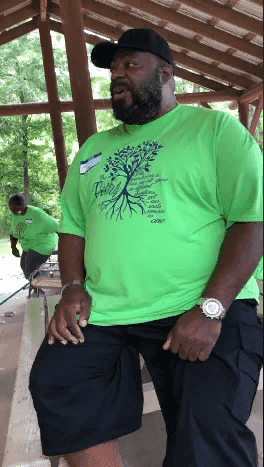 Source: Facebook/Sheronda Hogan Jackson
The principal aspect that made the footage so good was that Gregory sounded just like the late musician Luther Vandross, the singer who sold more than 35 million records worldwide during his career.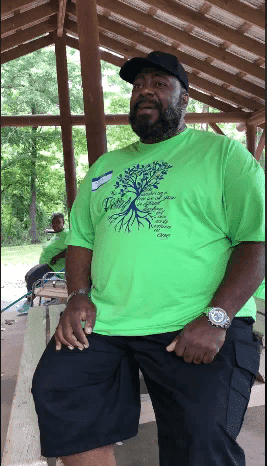 Source: Facebook/Sheronda Hogan Jackson
LUTHER VANDROSS
Apart from that, the man received eight Grammy Awards, including Best Male R&B Vocal Performance in four different times. In 2004, one year before he died, he won four Grammys, including the award for Song of the Year thanks to "Dance with My Father."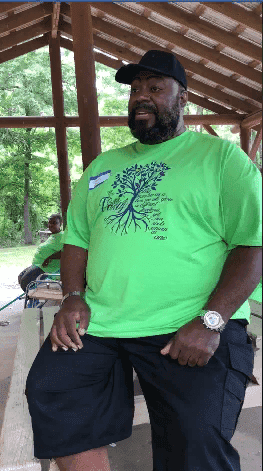 Source: Facebook/Sheronda Hogan Jackson
When Gregory noticed that his video went viral, he took his time to thank everybody for their kind words, well wishes, and encouraging words as that meant a lot to him.
DIFFERENT PROPOSALS
He added that he didn't take all that support for granted. The man finally pointed out that he had got many network opportunities, as well as marriage proposals.
ANOTHER TRIBUTE TO LUTHER
Gregory is not the only man who can sing just like the late musician as the winner of the second season of "American Idol," Ruben Studdard, even released an album titled "Ruben Sings Luther."
The album was a tribute to Luther, the singer who Ruben has been looking up to since he was a young boy growing up in Birmingham, Alabama.
"I don't think people were only focused on the fact that I sounded like or looked like Luther but rather, 'Oh this guy reminds me of Luther because he interprets songs well,'" Ruben confessed.
PREVIOUS LUTHER'S SONGS IN HIS ALBUMS
Before "Ruben Sings Luther," the "American Idol" winner had included some of Luther's biggest hits on the six studio albums he has released since 2003.
Ruben finally added that he decided to make that record because people would often ask him to sing Luther songs, so it was his way to give his fans what they wanted.
Please fill in your e-mail so we can share with you our top stories!