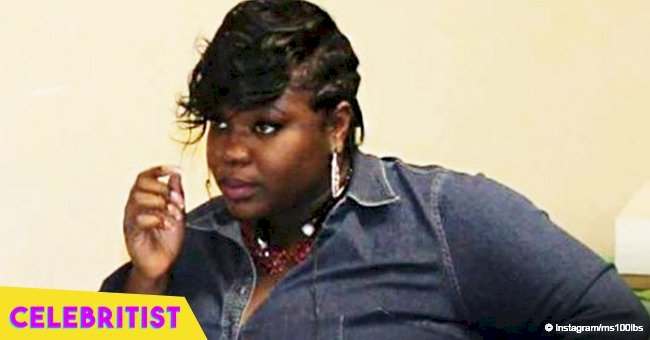 Woman lost 121 Lbs. after her daughter's classmate called her 'fat' and she now looks amazing
Rachel Saintfort had struggled with her weight since she was a teenager, she had tried to lose weight through adulthood but would always give up.
However, when her daughter's classmate called her "fat," she knew a changed was necessary for her life.
The 32-year-old mother of one was featured on People's "How We Lost 100 Lbs." issue, and the story has been inspiring other women all around the country.
Saintfort lost 121-lbs in less than 12 months, and she documented her journey on Instagram, earning the attention and encouragement of her followers, family, and friends.
Rachel had always been a big girl that took care of herself, so being overweight in high school didn't bother her, not even when she couldn't find a dress that would fit for her prom.
After entering college, she kept on gaining weight. She developed lymphedema in her legs, a build-up of lymph fluid that causes swelling after giving birth to her daughter in 2007.
"I panicked – I was like, 'This is not normal,'" she confessed to People. Saintfort tried to lose weight, but at some point, she would give up. She said:
"I would always get the first 30 lbs. off, and for some reason at 30 lbs. I would mess up, and I would say, 'Oh my god I just freaking ate a burger, it's over. I'm just done.'"
THE FINAL PUSH FROM HER DAUGHTER
Back in 2017, 10-year-old daughter Kirstyn gave Rachel the motivation she needed when she mentioned that some of her classmates had called Rachel fat.
"She looked so sad, and she's trying to act like it wasn't a big deal. At that moment it hit me that she's suffering, and she's being picked on or laughed at because of my laziness or my unhealthy choices."
Saintfort added: "That definitely inspired me to get it together because I didn't want her to feel that way."
The aspiring singer then changed her daily routine, eating more healthy by cutting out carbs, fried foods, and sodas, and following a fitness strict routine.
She woke up at 4 a.m. every day and walked up to 6 miles around the lake in her hometown.
She set a goal of losing 100 pounds, and eventually, her scale showed an impressive weight loss of 121 pounds without any external factor.
She said:
"It was an amazing feeling. I still don't feel like it's real, but getting on a plane and putting your seatbelt on without feeling like it won't fit, or going up a flight of steps is beautiful to me. I mean, I used to need my daughter to put on my shoes."
The girl is proud of her mom's progress, and for Rachel is vital to set a good example for the girl. "To have your own child be proud of you is a feeling you can't explain," she stated.
"It's so amazing, and I was able to show her that if you set a goal you can achieve it — you just have to keep fighting."
CRITICIZED DESPITE LOSING 350 POUNDS
Meanwhile, another woman was harshly criticized on the beach while walking around without her cover-up, after losing 350 lbs and going through five skin removal surgery.
Jacqueline Adan was mocked by a pair of kids for her legs, but instead of retreating into her self-conscious persona, Adan realized that the change had not only been physical and that she was learning how to love herself too.
She wrote a deep reflection about self-love on Instagram, saying:
"As I was getting laughed at and pointed at something came over me. I was not embarrassed, I did not feel like I had to justify myself and I did not freeze or want to cry. I actually felt free! This time…I just did not care!"
Adan is still expecting at least three more surgeries to get rid of all the hanging skin on her body.
Even though she has mentioned how much the pain after each other, the kindergarten teacher wouldn't change her decision and is proud of it.
Please fill in your e-mail so we can share with you our top stories!