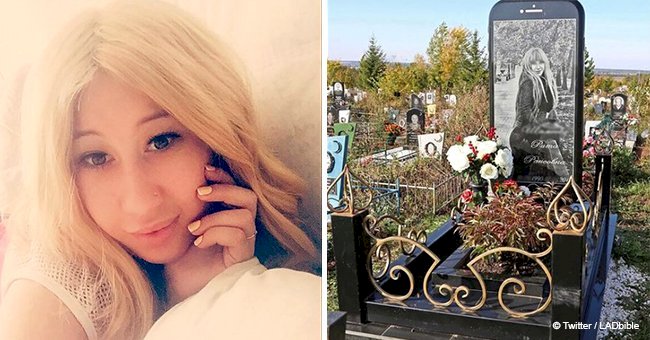 Unusually shaped 5-foot basalt monument installed at the grave of a young girl

A bizarre sight greeted visitors to a graveyard in the city of Ufa in Russia. Rita Shameeva's burial plot was adorned with a large iPhone.
According to the Daily Mail, the mobile device "tombstone" was only placed there recently, whereas Shameeva died since January 2016 from an unknown cause.
Russian mourners were as surprised as anyone when they witnessed the intriguing modern tombstone design.
Follow us on Twitter for more @amomama_usa.
Shameeva's father, Rais Shameev, is the one who opted to have the five-foot monument installed in the Yuzhnoye cemetery. He hasn't commented on his questionable decision.
Other than her love for traveling and the existence of some friends in Germany, not much is known about the 25-year-old woman.
She did love phones. The one placed on her grave is made out of basalt and is a very close recreation of a black iPhone.
A picture of Shameeva is displayed as a "screensaver" on the phone. There is also a mocked up Quick Response Code on the monument.
Online, internet users found the whole thing slightly amusing.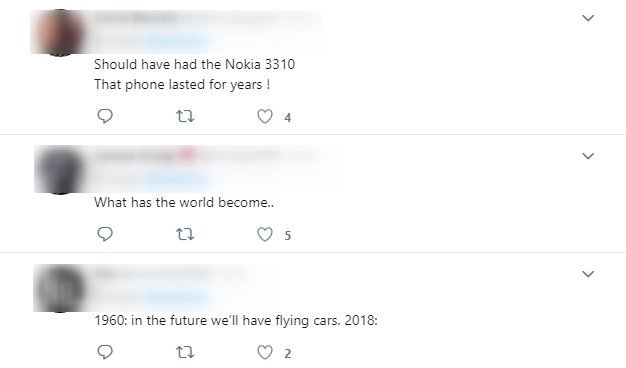 Source: Twitter/ LAD Bible
Ilgam Galliulin, a local headstone builder, said he was not responsible for its creation.
"My father and I make monuments to order. But I saw this unusual one for the first time this week."
Another designer, Pavel Kalyuk, did an interview with Ruptly in which he showcased a very similar design.
"We began to make monuments just to attract attention."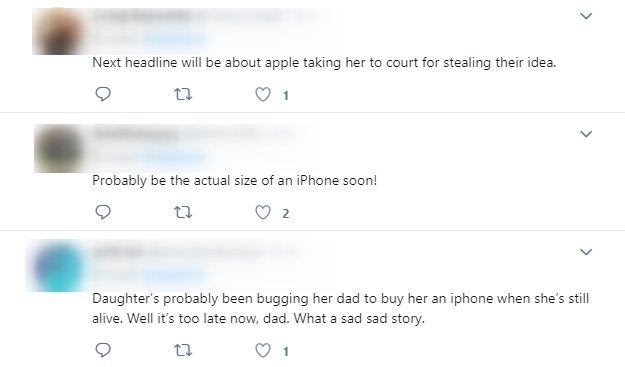 Source: Twitter/ LAD Bible
He told how he received orders for the tombstones after an exhibition of his work at a funeral exhibition in Novosibirsk.
The real suspected designer is a Siberian company which builds "death accessories" for customers.
One mourner named Nikolay Yevdokimov who saw the grave said to ProUral:
"I thought I was having hallucinations. How could an American smartphone suddenly appear at our cemetery? And such a huge one."
He added: "I came closer and was surprised. I've seen many gravestones, but to make one in the form of iPhone - this is the first time, to be honest."

Source: Twitter/ LAD Bible
It's easy to assume the meaning of the phone. It's likely an ode to Shameeva's previous love of her phone, something most of us can relate to.
But people might be unaware of a common practice on gravesites: leaving a penny, a dime, or a quarter on someone's tombstone.
According to a Facebook user, Dave Malenfant, pennies imply a simple visit was made to a gravestone.
A nickel symbolizes that that person trained with a fallen soldier at boot camp. A dime represents a mourner who served with the deceased person.
Source: YouTube/ Did You Know?
Most significantly, a quarter means that the person who visited had been there at the time of a soldier's death.
For the family's sake, it's advised to leave any coins placed on gravestones.
Please fill in your e-mail so we can share with you our top stories!