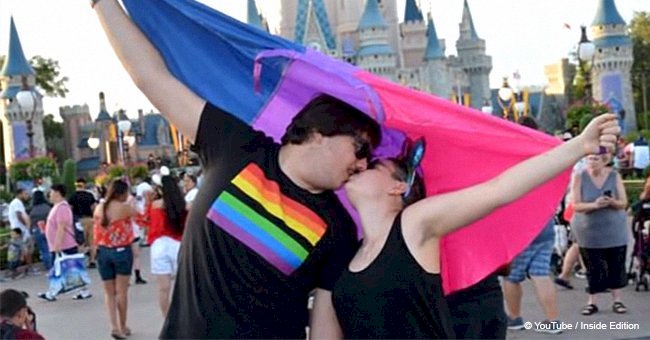 Young woman fulfilled her dream to marry the love of her life 3 days before dying
Nina Marino got the wedding of her dreams when she married her childhood best friend inside her hospital room just three days before she passed away.
After exchanging vows with 21-year-old Joey Williams, Marino died due to cancer.
Sharing their story, Williams said they initially met as children at a summer camp for children with severe medical conditions.
At the time, 19-year-old Marino had VACTERL syndrome, and Williams was diagnosed with congenital heart defects and chronic pain.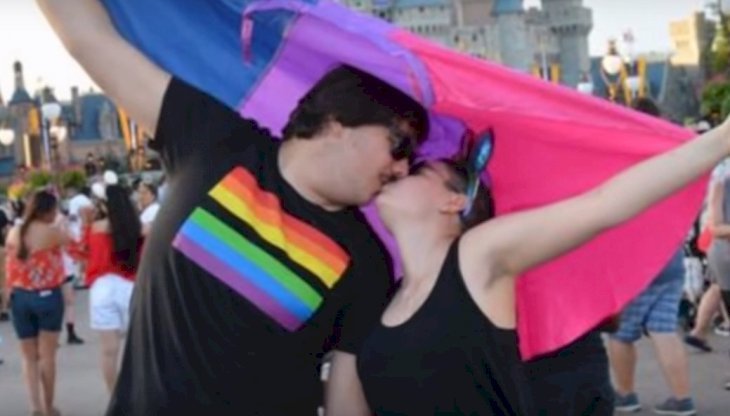 Source: YouTube/ Inside Edition
Follow us on Twitter at
AmoMama USA
for more stories and updates.
Realizing they only lived ten minutes away from each other, Marino and Williams kept in touch and soon became the best of friends.
Speaking with Inside Edition, Williams said, "We basically grew up like brother and sister, and as we got older, we were best friends. We hung out all the time."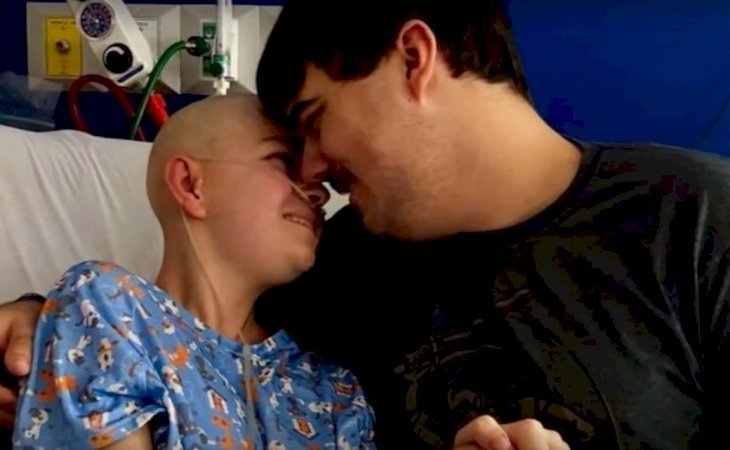 Source: YouTube/ Inside Edition
In the summer of 2017, they went to Disneyland and confessed their feelings for each other. It was only then that they became a romantic couple.
"She was diagnosed with cancer a month before we started dating. It was called an undifferentiated sarcoma, which means it's a sarcoma, but we don't know what kind."
Marino went through a lot of chemotherapy treatments and underwent surgery on her skull to remove a tumor during the same summer.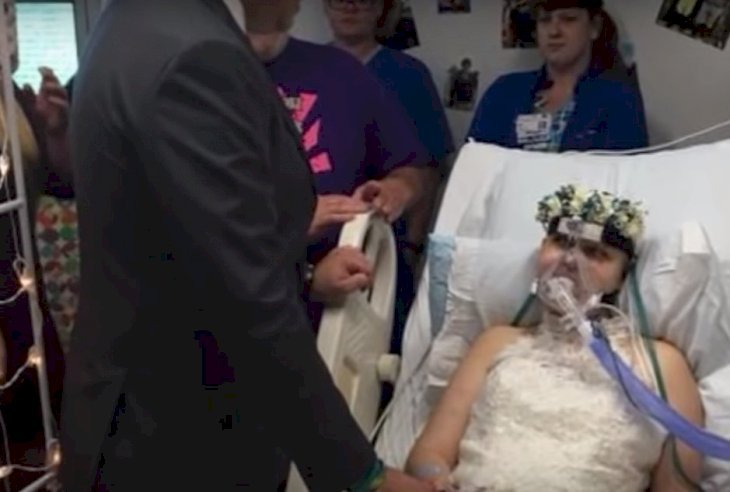 Source: YouTube/ Inside Edition
In August 2018, the pair got engaged when Marino proposed to Williams on her hospital bed. She was wearing a ventilator at the time and put on wooden Mickey Mouse ears that had the question "Will you marry me?" engraved on it.
On September 3, 2018, they found out that Marino's condition was worsening. The doctors found tumors in her lung. A lung transplant was not an option since she was only born with one lung.
Right then and there, the pair decided they couldn't wait anymore, and they had to get married.
Their friends, family, and the hospital staff all helped to make Marino's dream wedding turn into a reality.
Soon enough, Marino and William exchanged vows from her hospital bed in the ICU. Williams was wearing a tux, and Marino put on a beautiful wedding dress.
Williams said it was the perfect wedding. Unfortunately, he lost the love of his life three days later.
As of now, he said he's trying to cope with the loss and is doing his best to live a life without his best friend and wife.
In another story, a man and woman were diagnosed with cancer when they were children. They met as patients at St. Jude Children's Research Hospital.
Having beaten their respective illnesses, they worked together at the same hospital.
Decades later, they would go on to share a happy life as a married couple.
Please fill in your e-mail so we can share with you our top stories!