Dog can't stop 'crying' when she realizes her puppies have been rescued
A dog and her puppies were saved from an unknown situation, and the relieved mother cried with joy when she realized they were safe.
In the video, we can see the mother cry while breastfeeding her cubs, while the woman who rescued the dog tenderly caresses her.
The animal's reaction has gone viral, touching the hearts of many Internet users, who only want the best for her puppies and for her.
Her tears not only mobilized animal lovers but also those who realized that the dog was a mother who had been saved with her young and thus started a new life.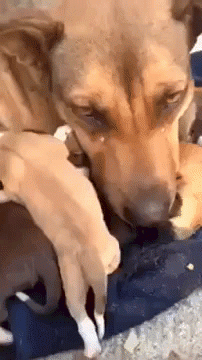 Although various users of social networks argued that the video was an unequivocal sign that animals not only feel but can express their pain or joy with tears, others felt that this was not possible.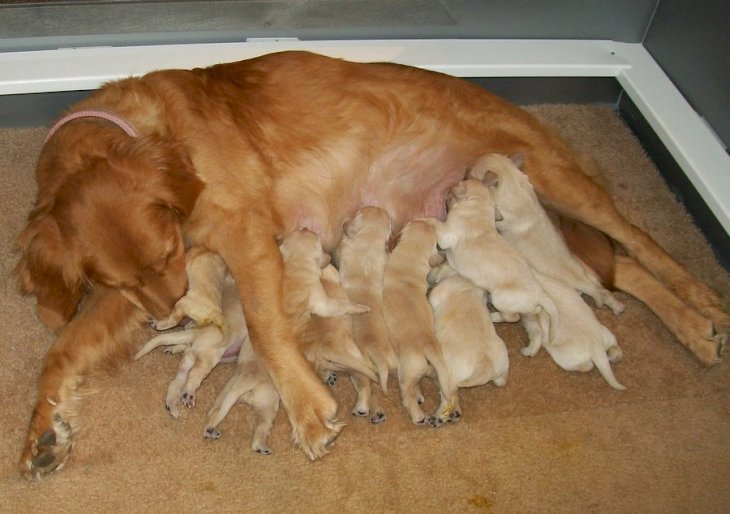 Experts of animal behavior believe that their tears may have a pathological origin, specifically a condition called epiphora.
It's not a disease, but the indication that the dog's lacrimal ducts are blocked.
Although it is logical to think or assume that this condition is the true reason for the tears, some situations indicate the opposite, since the lives of these animals seem to coincide with decisive moments.
A clear example is what happened with 135 dogs that were rescued by volunteers at a meat market in China.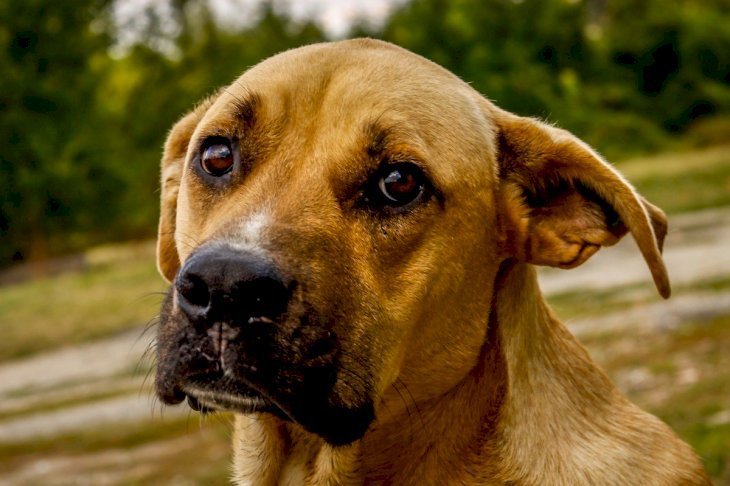 Chinese activists, who negotiated the release of the dogs, captured shocking footage from inside the slaughterhouses, showing dogs crammed into bloodied wire cages. 
It is estimated that more than 14 million animals are killed annually, with thousands to lose their lives at the Yulin Festival. 
International campaigners working with Chinese activists have collected more than 235,000 signatures in an attempt to end the practice.