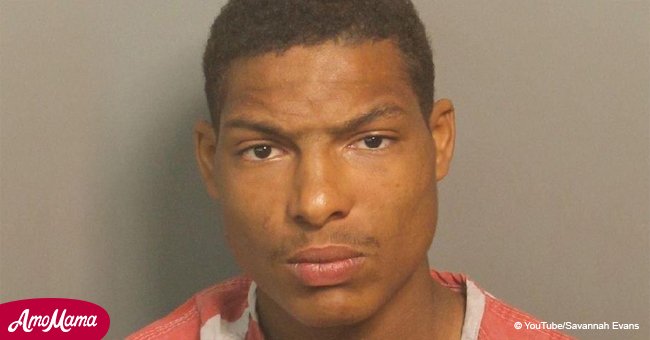 5-month-old drowns in a bathtub after father leaves him to play video games

A father has been charged in the death of a baby who drowned in the bathtub.
Cordarius Cotton, 23, from Jefferson County, Colorado is facing charges over the death by drowning of his infant son, reported AL News on September 25, 2018.
The incident occurred on September 23, 2018, when Cotton had placed the 5-month-old Dezmend Cotton in the bath, then wandered off to play video games.
On his return, an hour later, he found the child unresponsive and called 911.
"We all have not only a moral obligation, but also a legal obligation to give proper care to a child whose life and well-being depends on a caregivers attention and actions,''
Chief Deputy Randy Christian, AL News,September 25, 2018.
BABY DROWNED WHILE DAD PLAYED VIDEO GAMES
Cotton revealed that he had "forgotten" about the baby, and had returned to find him unconscious.
First responders from Center Point Fire and Rescue and Jefferson County Sheriff's deputies rushed the baby to the hospital, even as they tried to reanimate him, but Dezmend was pronounced dead on arrival.
THERE WERE TWO MORE CHILDREN IN THE HOME
Baby Dezmend was not the only child in Cotton's care. The baby's mother was absent, and there were two other children in the house.
DETECTIVES QUESTIONED FATHER WHO ADMITTED TO NEGLECT
When questioned by detectives, Cotton confessed that he had "forgotten" the baby while he played video games, and has been charged with reckless manslaughter.
DEZEMEND'S SIBLINGS HAVE BEEN REMOVED FROM PARENTAL CARE
In order to assure their safety, authorities have removed the other two children from the parent's care and placed them in the custody of a grandmother pending further investigation.
Horror and outrage have greeted this terrible incident, which is sadly not unique. On August 31, 2018, another incident occurred which resulted in the death of a baby due to parental neglect.
A 10-week-old baby girl died after being strapped into a car seat for 15 hours by her parents. The baby was the third of the couple's children to tragically die in the space of two years.
According to Child Services, the mother had given birth to seven children since June 2015, of which only four survived longer than 16 months.
The couple has a history drug and alcohol abuse and has been under investigation by authorities for some time since the father was a registered violent offender.
In a related story, parents from western Michigan may be sentenced to life in prison after their youngest daughter was found dead in her crib of dehydration and malnutrition.
Please fill in your e-mail so we can share with you our top stories!