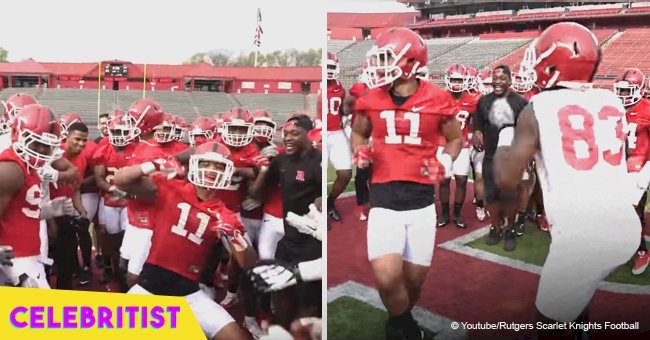 Football players steal hearts while doing the 'Running Man Challenge' in viral video

A video uploaded to the Rutgers Scarlet Knights Football YouTube channel showed a group of football players practicing when, suddenly, two of them start doing the Running Man Challenge.
The clip, uploaded in 2016, portrayed two members of the team facing each other in the Ring of Honor getting ready to practice the slams. The coach stood between both of them and, when he moved away, something unexpected happened.
Instead of running and hitting their helmets, they started dancing. Later, the rest of the players joined them, setting clear that it was all set up to make the Running Man Challenge, one of the most popular Internet trends in 2016.
By the end of the footage, all members of the team were jumping together in the middle of the empty field.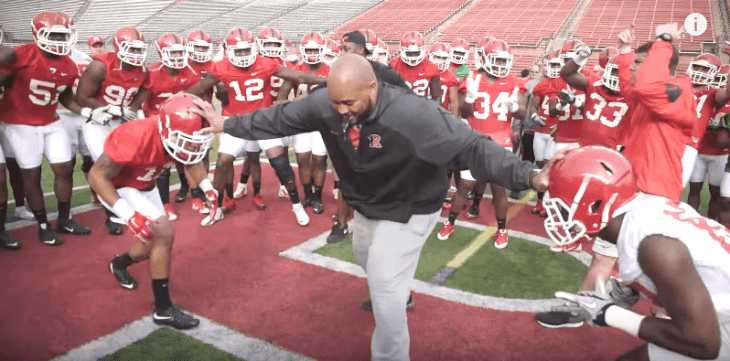 Source: YouTube/Rutgers Scarlet Knights Football
WHAT IS THE RUNNING MAN CHALLENGE?
As The New Daily reported, it was created soon after the Ice Bucket Challenge and the Harlem Shake, and two children in the US allegedly created it. However, two college basketball players made it famous.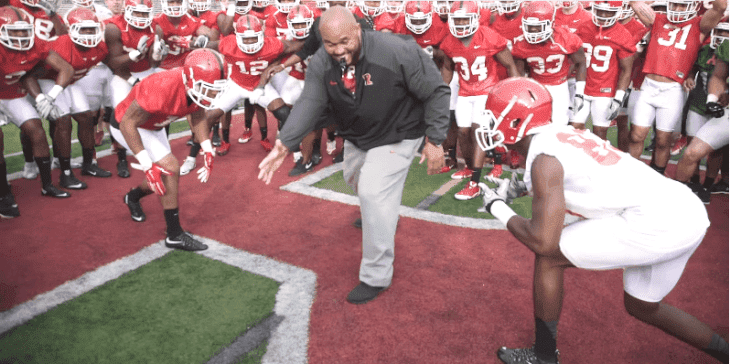 Source: YouTube/Rutgers Scarlet Knights Football
Most of the clips doing the challenge lasted about 30 seconds, and most of them portrayed people doing ordinary things before dancing to Ghost Town DJ's tune "My Boo."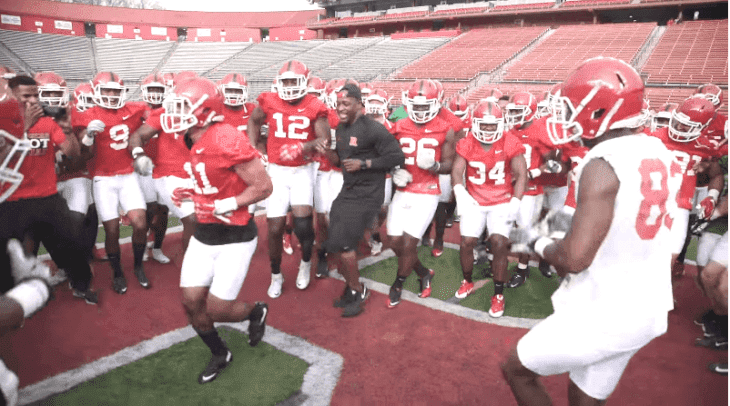 Source: YouTube/Rutgers Scarlet Knights Football
IT WAS NOT ONLY FOR SPORTSMEN
People from all over the world uploaded their own videos doing the Running Man. One of the most popular clips showed a group of police officers from New Zealand dancing in front of the cameras.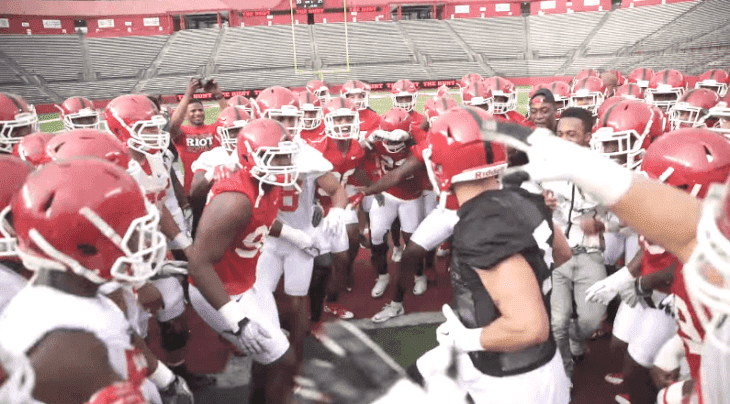 Source: YouTube/Rutgers Scarlet Knights Football
A RECENT CHALLENGE
One of the most popular songs released by Drake in this year, "In My Feelings," was used to create one of the most memorable trends in 2018: the Kiki Challenge.
A lot of people, including celebrities like Ciara and even dogs, took their time do step out of a moving vehicle and dance to Drake's song.
A 93-YEAR-OLD DOING THE CHALLENGE
The great-grandfather watched the video of his great-grandson dancing next to his father's truck and thought that it was funny, so he considered he wanted to give it a try.
When the clip began, the nonagenarian started dancing and following the truck while "In My Feelings" was in the background. At the moment, the footage has more than 31,000 views on YouTube and many more on Facebook.
Please fill in your e-mail so we can share with you our top stories!