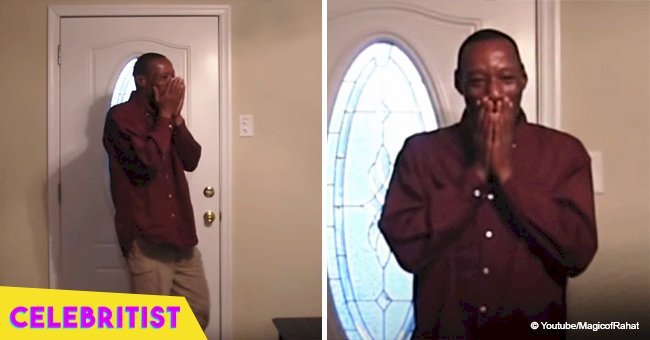 Heartwarming video of a homeless man getting his own home went viral

The touching moment a homeless man received a fully-furnished home that he never expected went viral. Unable to hold in his emotions anymore, the man broke down in tears at the end of the video.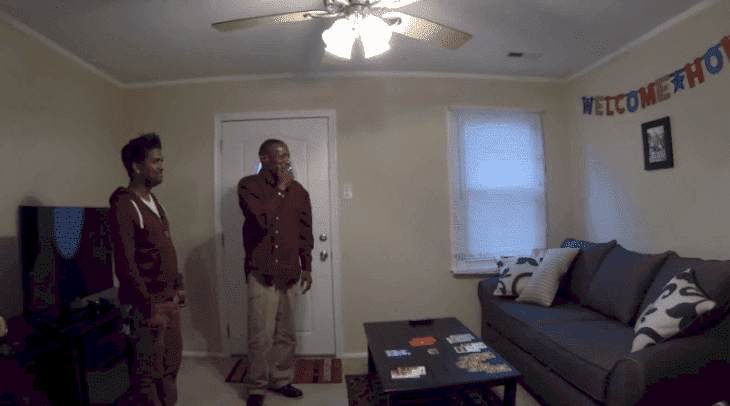 YouTube/MagicofRahat
In March 2014, YouTube prankster, Rahat Hossain surprised Eric, a homeless man, with a fake lottery ticket for $1000. Meanwhile, Rahat had gone on earlier to place the money behind a store counter and instructed the attendant to give Eric the money when he presents the ticket.
Viewers of that clip saw Eric weeping for joy, and felt the need to do more. After Rahat set the ball rolling for a fundraiser, the internet raised a total of $44,000.
In a video explaining how the money will be spent, Rahat revealed that part of it had been used to pay one year's rent on a new house for Eric. Part of that money also went into furniture and appliances, bills, insurance, savings account, etc.
In May 2014, Rahat uploaded the video which has now been viewed over 40 million times, showing Eric's reaction. Rahat went to the house a day earlier with another pal, and together they bought and fixed Eric's furniture and appliances.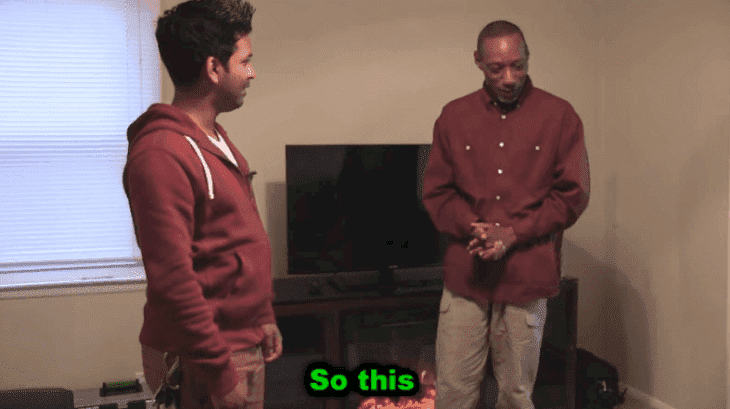 YouTube/MagicofRahat
Coincidentally, Eric also had some good news for Rahat, who he calls "My Friend."
"Guess what I got?" a smiling Eric asked, "A Job!"
Genuinely happy, Eric had no idea there was more in store for him. Rahat used the excuse of wanting to celebrate his pal's new job and invited him to dinner. Rahat then took Eric to his new house, pretending at first that it was his.
Eventually, he said:
"I got to be honest with you. This isn't really my house. This is your house."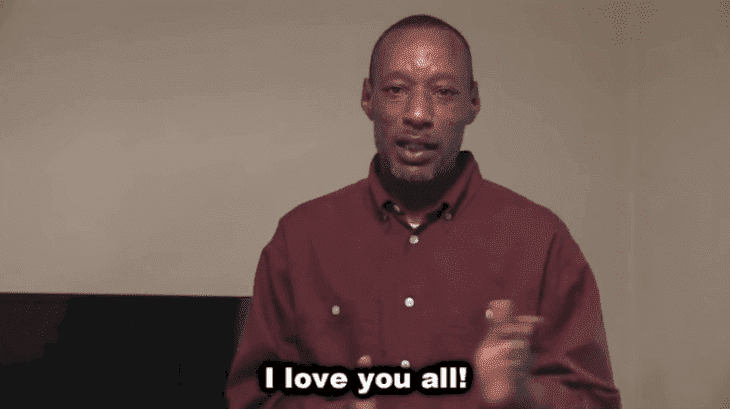 YouTube/MagicofRahat
Eric could only ask incredulously, "You've got to be kidding me, right?" after which he burst into laughter. It took a while for it to dawn on Eric that he had a furnished house.
After taking a brief tour, Rahat told Eric where the money had come from, and how much he still had left.
Shocked, Eric battled tears and thanked everyone who had pitched in:
"I am just so thankful. Everybody that helped me out, I thank you from the bottom of my heart, I thank you for sticking with me and I thank you for believing in me."
Good to know there's still a lot of good in the world.
Please fill in your e-mail so we can share with you our top stories!