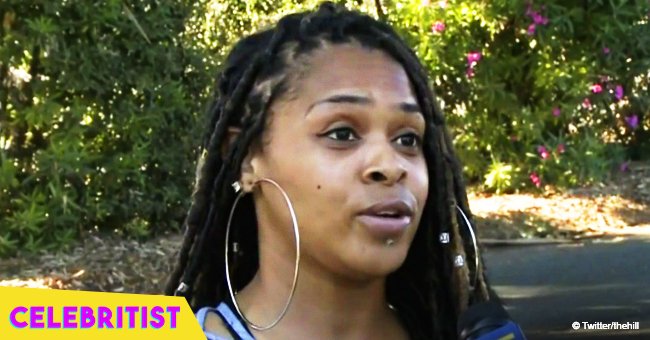 Safeway workers called police on a black woman as she was donating to a homeless man
The woman had been carrying out her good deed for the day when she was met with a surprising reaction from someone who has never even met her or interacted with her.
Erika Martin went to Safeway in Mountain View, California, on Sunday July 8, after she went to church, with the sole purpose of handing out ome items to homeless people who needed them, and to feed one homeless man's dog.
During the entire time she was there in the parking lot, she didn't once leave her car, and she didn't enter the store at all.
But that didn't stop Safeway employees from calling the police on her and accusing her of having shoplifted.
She had just fed the homeless man's dog, and was about to leave the parking lot, four police vehicles descended on her sudddenly out of nowhere.
"I'm backing out and the next thing I know the cop blocks me in," Martin told Buzzfeed News. She explained that they had told her they were stopping her from leaving because she "fit the description of someone taking items out of the store."
Martin had her sister nearby at the time, but when they tried to approach after the police arrived to explain what had happened, they were shooed away and told they couldn't come to her aid. Instead, her sister recorded the incident from a distance.
Martin was absolutely shocked at the sudden accusation when she had not even left her car while at the Safeway.
"It happened because we were doing a good deed," she said.
The shocked woman believes she was racially profiled, and feels that the incident left her 9-year-old son, who was with her at the time, traumatized.
The employee who had called the police had described "a man and a woman as well as children were working together to try and take items from the store," according to police, and described a "black adult man" as the main suspect.
Descriptions of the children, which included Martin's son and several nieces and nephews, were also provided to police.
Martin did say that her nieces and nephews had gone into the store, but they'd only been asking for free cookie samples at the bakery, not to steal anything.
Police claimed that it wasn't out of the norm to send an entire fleet of police cars out for a woman sitting in a parked car, and also spoke to staff inside the store before leaving without charging or arresting anyone.
Safeway has apologized to Martin for the incident, and has stated that they are conducting an internal investigation into the cause of the call.
A spokesperson for Safeway, Wendy Gutshall made an official statement about the incident, saying the following:
"The company has longstanding policies prohibiting discrimination and harassment on the basis of race and other protected characteristics and is committed to fostering an inclusive environment and treating everyone with courtesy, dignity, and respect. In this instance, the call to the police was prompted by the presence of an adult male with a history of suspected shoplifting at the store. Safeway has reached out to Ms. Martin to sincerely apologize for the misunderstanding, and we look forward to continuing the discussion regarding her concerns."
Please fill in your e-mail so we can share with you our top stories!