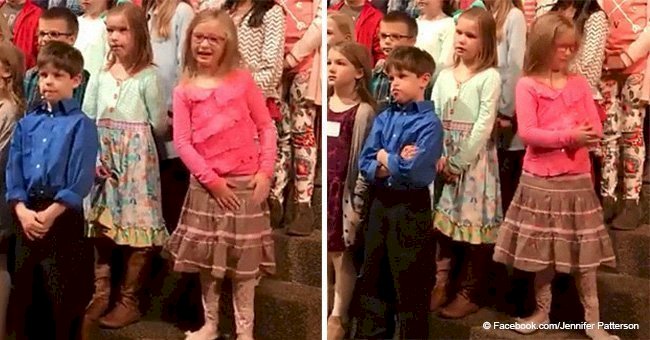 6-year-old girl steals the show during church choir concert in this viral video
Loren Patterson quickly turned into a viral sensation after her mother recorded the 6-year-old singing in the First Baptist Church Choir.
The six-year-old was at the church with her mother, Jennifer, just like on any other regular Sunday morning.
However, it was a special visit for her since it was the first time she would sing with the church choir, according to ABC News.
She accompanied other children in the church and started singing their own version of Zach Williams' "Old Church Choir."
Follow us on Twitter @amomama_usa to learn more.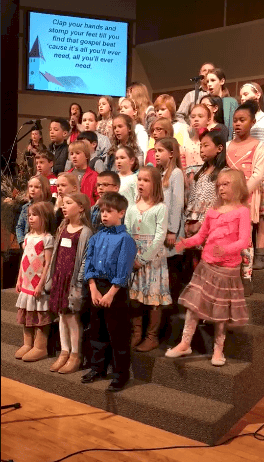 Source: Facebook/Jennifer Patterson
From the very first moment that the music began, the immense joy on Loren was apparent for all to see. She was spotted dancing and singing while the music continued.
Her mother, who was positioned quite close to the choir, recorded her little daughter's special moment.
She later uploaded the clip to her Facebook page, where it quickly went viral after people started to share and like it almost immediately.

Source: Facebook/Jennifer Patterson
So far, it has been viewed more than 54 million times and has been shared about 800,000 times on Facebook. with more than 300,000 reactions.
The proud mother told the source that her daughter's reaction did not surprise her at all because she always knew that Loren loves the Lord and always has a song in her heart and lips.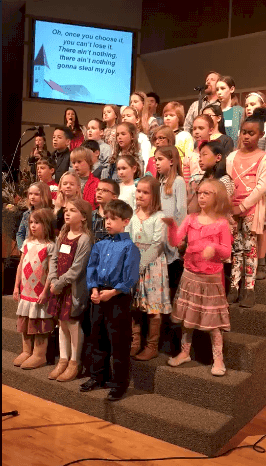 Source: Facebook/Jennifer Patterson
During her fabulous dance, she was "just going with the Lord," she explained. She added:
"I could tell something was going on, but I couldn't tell what it was. When I saw the video, I just couldn't believe what she was doing [...] that is 100 percent her personality."
What attracted the world's attention more was the fact that Loren was only six years old and most children are not even aware of God's existence at that age.
She said in an interview that several people contacted her after she posted the video to say how their lives have changed since watching Loren's performance.
One of the women who contacted Jennifer even told her that her faith was renewed after watching Loren sing with such a conviction.
Watching children sing their heart out is one of the most joyous experiences. Their innocence and carefree attitude truly creates magical moments.
Something similar was on display during an episode of "Ellen DeGeneres Show," when 10-year-old twins, Darius and Demetrice, performed their rendition of one of the popular songs, "Let Me Love You," by Mario.
Please fill in your e-mail so we can share with you our top stories!