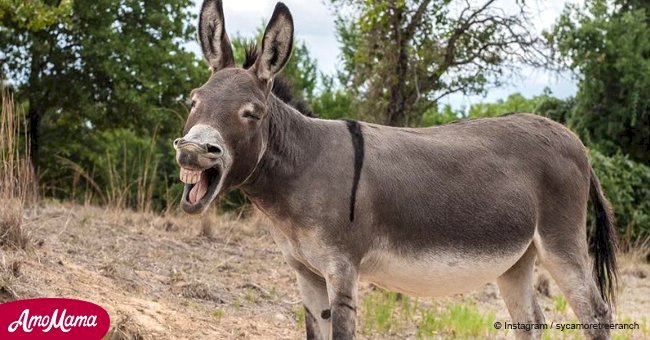 Rescued donkeys share a sweet moment with their favorite little girl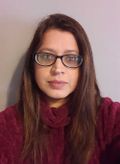 Sycamore Tree Ranch is a safe-haven for donkeys needing rescue from the "kill pens," and one little "volunteer" is a little girl named Honor who is without a doubt one of the donkeys' favorite humans.
When Koby Wegge and her husband, a U.S. Air Force veteran named Chad, started the Sycamore Tree Ranch, in Texas, the plan was to use donkeys to offer animal-assisted trauma therapy.
It wasn't long before they noticed that their daughter was fascinated by these doe-eyed animals and they, in turn, seemed just as taken with her. Wegge says:
"Each donkey waits their turn for a hug. It is the sweetest."
Read more on our Twitter account @amomama_usa.
Donkeys are the poorly regarded, stubborn half-brother of the regal horse. Not as majestic as their sibling, they are often thought of as stubborn and good for nothing except hard-labor.
People do not see them as pets or as show animals, so after they lose their ability to work, they are usually sent to the slaughterhouse. But if they are really lucky, Wegge says they get saved by the family at Sycamore Tree Ranch.
"All of our donkeys (with the exception of a couple of owner surrenders) were all saved from kill pens"
Little Honor has been lucky enough to have been raised among these gentle beasts of burden and her receptiveness to them makes them trust her completely, says Wegge:
"When we first got them, they were so terrified of people that we couldn't get even close to them. [...] It took about six months of patience and perseverance but now (as you can see) they are so friendly. "
The family's evening walks have gotten a lot more interesting for the animals now that Honor, the donkey whisperer, has joined the team.
The once scared rescue animals follow the family around, joining the menagerie of cats, dogs, and horses that make up the exploration team.
To understand the kind of work these therapy donkeys do, one need look no further than the case of little Amber Austwick, a young lady that had been non-verbal since birth.
Austwick was brought to a donkey sanctuary near her home, and after a few weeks of bonding with her long-eared friend, said the words her mother longed to hear, "I Love You" – to the donkey.
Her mother was so touched by her experience at the sanctuary that she now works there, meaning Amber can see her fuzzy friend as often as she wants.
And while we're on the topic of donkeys being rescued, nobody was happier to be helped out of a well than one terrified donkey in India that nearly drowned.
Another AmoMama article gives details of how rescuers from Animal Aid Unlimited rushed to a save a donkey after it was found in a septic tank of an under-construction building.
Sometimes they save us, sometimes we save them, and sometimes it's a little bit of both.
Please fill in your e-mail so we can share with you our top stories!