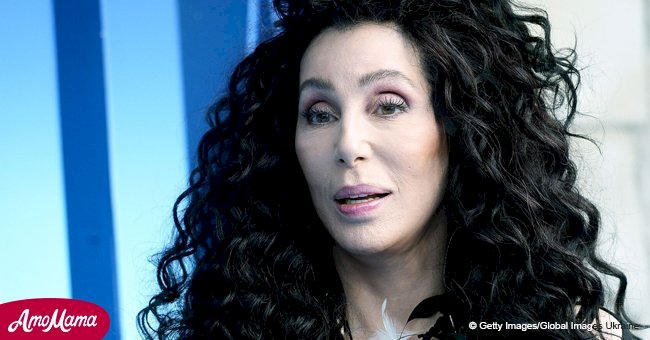 Cher's mansion swarmed by police during drug-related arrest
The police arrested a man after swarming Cher's California home on Thursday afternoon.
According to PEOPLE, Ventura County detectives learned that a man, believed to be Cher's assistant's son, was connected to a recent drug overdose incident in Thousand Oaks, California.
The relationship between Cher and the arrested man was not confirmed by police, who approached with several patrol cars, fire trucks, and ambulances.
Follow us on Twitter for more @amomama_usa.
The barrage of authorities was brought in due to a belief that violence might have erupted.
They stormed the Malibu residence and arrested the 23-year-old man who reportedly lives in the house.
Sergeant Eric Buschow told people:
"The target of the search warrant is Donovan Ruiz. His arrest is related to a narcotics overdose that occurred within the last two weeks."
Captain Garo Kuredijan of the Ventura County Sheriff's Office said that investigators concluded Ruiz supplied narcotics to someone who died from an overdose in mid-September.
Despite the location of the arrest, Sergeant Buschow reassured the public that Cher herself was not involved with the incident.
"The warrant is NOT related to Cher, but someone living in the residence other than Cher," Sergeant Buschow said.
The artist's son, who has been a victim of drug addiction himself, was also not a part of the occurrence.
Cher's son, Elijah Blue Allman, spoke about his own drug abuse story back in 2014. He began at just 11 years of age with marijuana and ecstasy before moving on to heroin.
The 72-year-old singer was absent during the raid. She is currently in Australia on her "Here We Go Again" tour.
Her next appearance is set for September 28.
Back in mid-August 2018, the legendary singer Aretha Franklin passed away. Along with several hit classics, she left behind a life of turmoil that also involved drug abuse.
Franklin's father, Clarence Franklin, raised his daughter in a shocking environment of sex, drugs, and alcohol.
Aretha admitted to a cigarette addiction, while her friend Ruth Bowen revealed that she also used alcohol as comfort.
The full breakdown of the iconic singer's life can be read in "Respect: The Life of Aretha Franklin," written by her official biographer David Ritz.
Please fill in your e-mail so we can share with you our top stories!