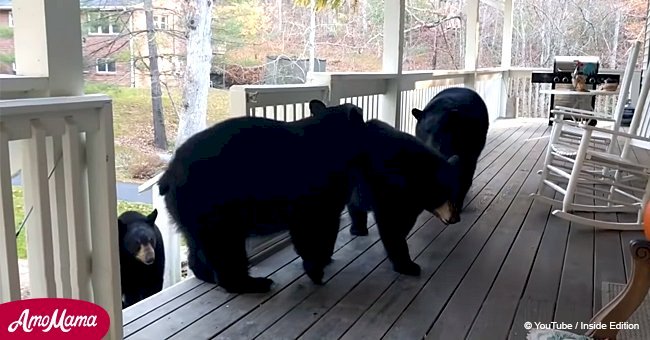 Unusual fluffy guests call almost daily at this man's house looking for food

A group of bears has become regular visitors at a North Carolina home.
Patrick Conley of Asheville, North Carolina, is now used to some very large and furry visitors dropping in unannounced for a snack or to nibble his slippers.
Conley has been filming the regular visits of a family of bears to his home and Inside Edition posted the clip to YouTube on September 27, 2018,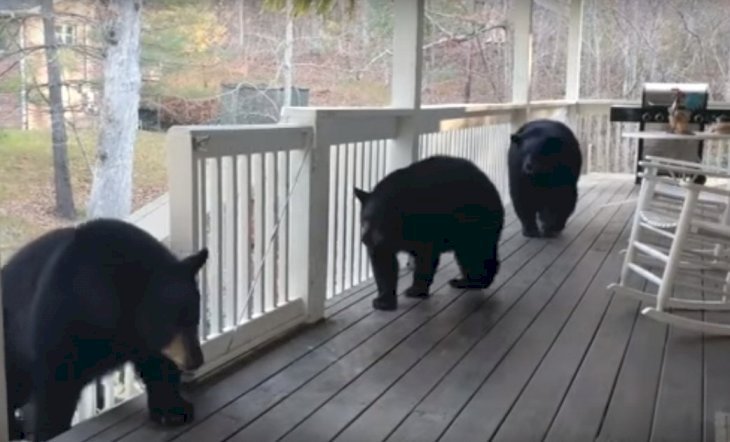 Source: YouTube/ InsideEdition
"I was curious myself to see how far it would go, and they didn't disappoint," he said. "They're not gonna bite. They're not into attacking people."
Patrick Conley, Inside Edition, September 27, 2018,
A HAPPY FAMILY DROPS IN FOR A LIGHT SNACK
The four bears, two of which are cubs, have made Conley's porch a regular stop on their daily search for food, and one of the cubs cleans out the bird feeder, eating every last seed.
With a bear's insatiable curiosity, the other cub seems intent on learning how to open Conley's front door.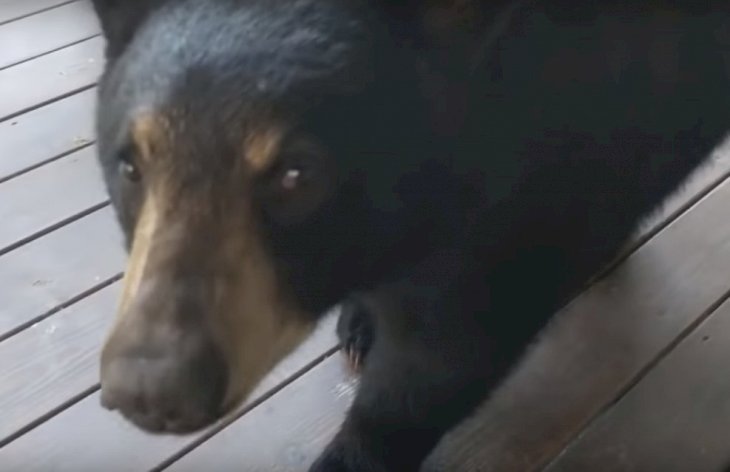 Source: YouTube/ InsideEdition
"THEY GIVE ME A BREAK, I GIVE THEM A BREAK."
Conley seems unperturbed by his huge and hairy visitors and is often sitting out on the porch when they arrive. He believes that the bears know that he doesn't pose a threat and will not attack him.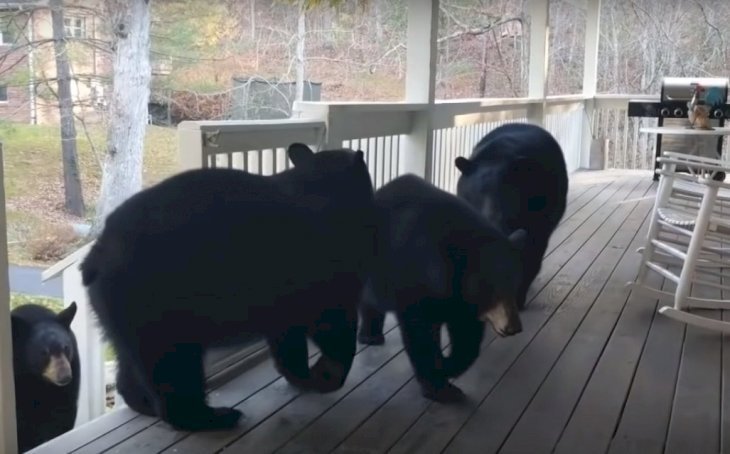 Source: YouTube/ InsideEdition
NATIONAL PARK SERVICE GUIDELINES WARN OF DANGER
Conley is clearly disregarding - at his own peril - several of National Park Service's guidelines that advise people on how to stay safe (and alive) around bears.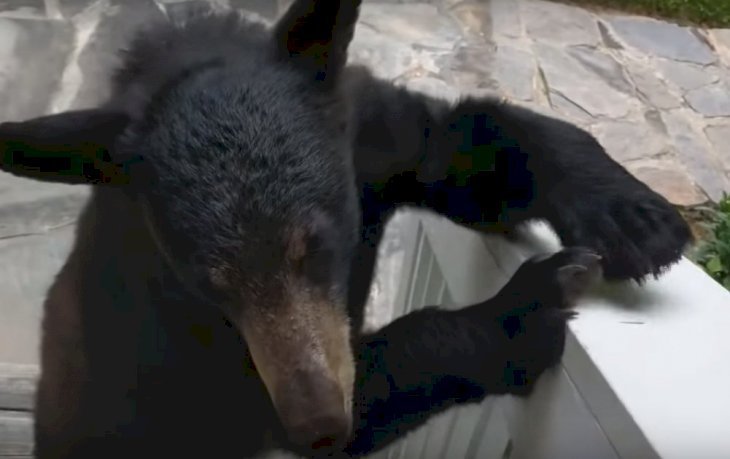 Source: YouTube/ InsideEdition
NEVER FEED A BEAR
Bears are by nature omnivorous and opportunistic feeders, and once they start to think of humans as providers, a dangerous situation develops. Bears lose their natural fear of humans, and humans forget that bears are unpredictable predators - a perfect formula for disaster.
NEVER RUN FROM A BEAR
Though big and placid looking, bears are ferocious and voracious predators. Something that runs away - human or animal - becomes an irresistible prey and a bear will give chase. A human cannot outrun a bear who can match a racehorse's speed running downhill or uphill. If confronted by a bear, people are advised to step away sideways.
While getting away from a bear, people should remember that climbing a tree is not a good idea. Bears are excellent climbers.
Most bear/human interactions end amicably, as long as people follow the guidelines and treat the animals with respect and avoid confrontations with adults accompanied by cubs.
In a related story, a mother bear and her cubs turn a pool in a Rockaway Township, New Jersey backyard into their own private playground.
Please fill in your e-mail so we can share with you our top stories!