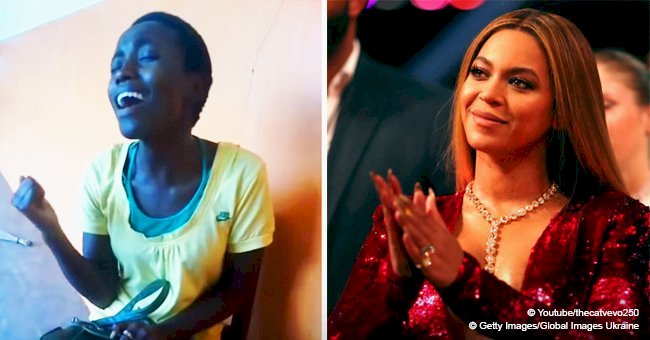 This talented African girl went viral after her amazing rendition of Beyoncé's hit song
Audrey Iteriteka, an 18-year-old orphan girl from Burundi, surprised the world with a powerful rendition of Beyoncé's song "Halo." She became an Internet star.
In the video, Audrey appeared in what seemed to be a classroom with a couple of women in it, including the one recording everything. Wearing a yellow and green blouse, the girl sat down in a chair and started her performance.
As soon as she recited the first verse, her talent was evident, and a couple of girls who were peeking in the classroom behind her started getting closer to take a better look at the wonderful singer.
Hitting every high and low note, Audrey sang a big part of the song without noticing that several girls had gathered around her.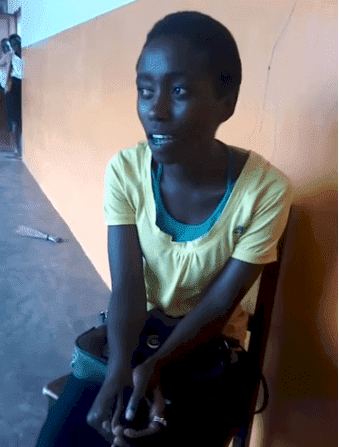 Source: YouTube/thecatvevo250
A SHY LADY
When Audrey realized it, though, she started laughing as if she was afraid of keeping her show going, but it didn't make her stop. After watching the video, several people considered that her performance was even better than Beyoncé's version.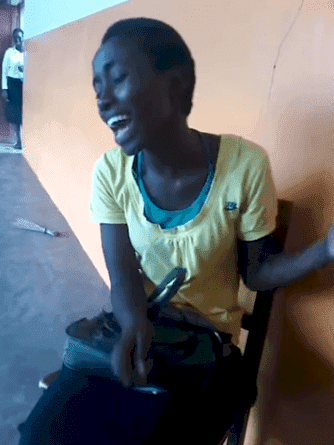 Source: YouTube/thecatvevo250
The "Beyoncé of Burundi," the way she was labeled when her video became viral, is considered the biggest musical phenomenon that Burundi has ever seen, reported APlus.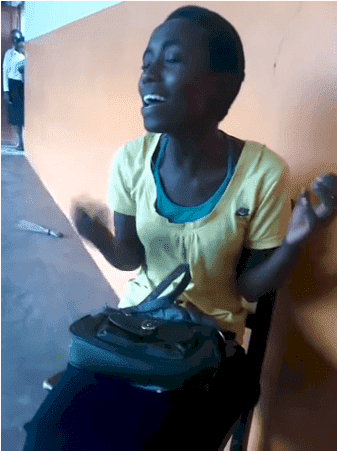 Source: YouTube/thecatvevo250
PROUD OF HER VOICE
Even though she knew that her voice was beautiful, she never expected the clip to become so viral. Audrey pointed out that she felt both happy and surprised at the same time when she learned she was famous.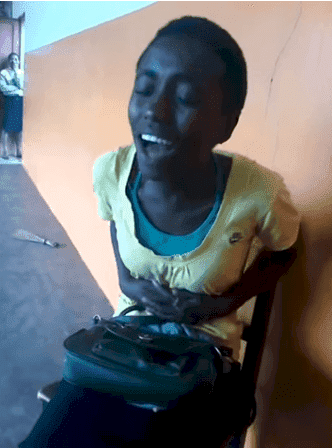 Source: YouTube/thecatvevo250
APlus finally revealed that the girl remained humble after that, admitting that she was glad to represent Burundi and inform people about her home country.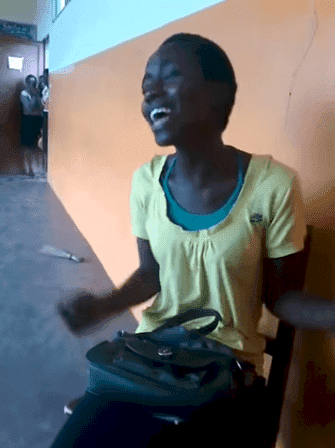 Source: YouTube/thecatvevo250
"ANGELICAL" VOICE
As soon as the video went viral, people from all over the world started commenting. Some of them kept wondering who or what she was as her voice was "angelical."
ANOTHER INTERNET SENSATION
Audrey is not the only person who became a viral sensation after "casually" singing. Christina Kokonis-Viggers, a 32-year-old mother, went to a New York Sam's Club to sing "Maybe This Time" for the musical "Cabaret."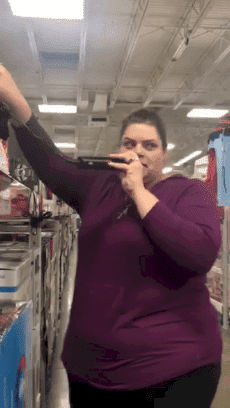 Source: Facebook/Amanda Lasher
The woman and her friend, Amanda Lasher, got into the Ulster store just to "goofy" around with the karaoke machine. They noticed that it had a Bluetooth connection, so they paired it up with Christina's phone.
When she started singing, she had a mischievous look on her face and couldn't stop laughing. She took the task seriously, later, and other customers gathered around to enjoy the woman's presentation.
Even though both friends knew that they could get a couple of views by posting that clip, they never expected it to become viral. Christina pointed out that multiple talent recruiters and TV shows, like "America's Got Talent," have called her.
Please fill in your e-mail so we can share with you our top stories!