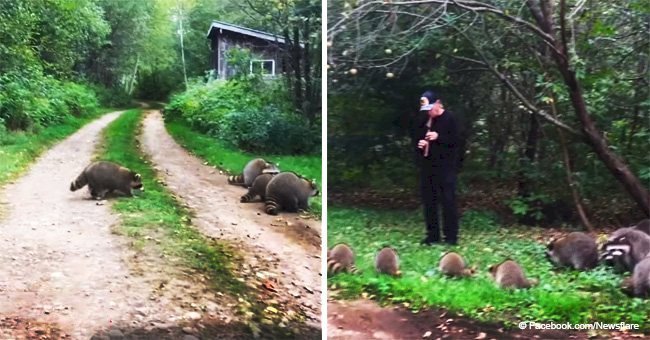 Man's flute playing make wild raccoons look like Disney creatures at feeding time
These raccoons look like they appreciate music as much as any human could. Tons of them flocked to the flute player and it's incredible to see.
In a clip uploaded to Facebook on September 20, a man is seen playing a native American flute as about 20 raccoons indulge in a hearty meal around him.
According to Newsflare, the man is standing in Brasher State Forest in St Lawrence County, New York. He reportedly lives in the area.
Follow us on Twitter for more @amomama_usa.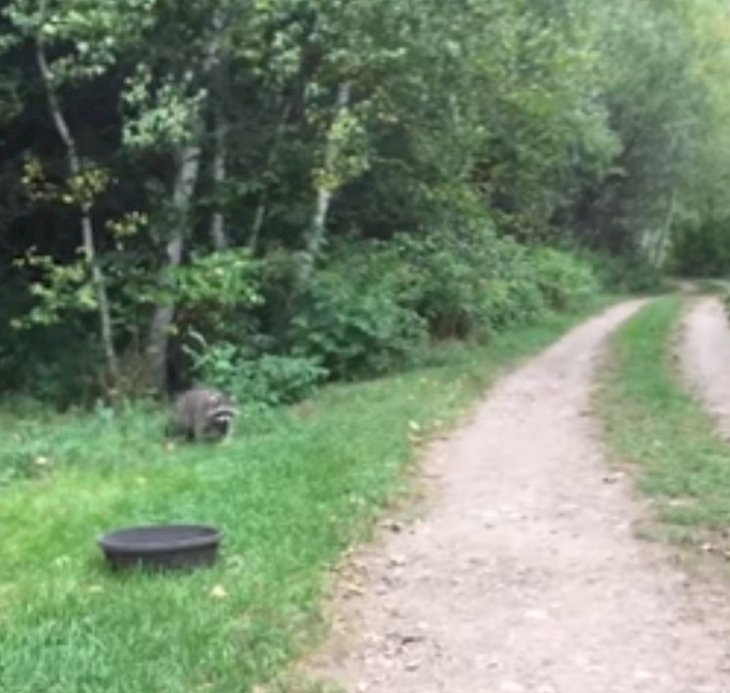 Source: Facebook/ Newsflare
The flutist regularly charms animals, including birds, with the pleasant sounds of his instrument.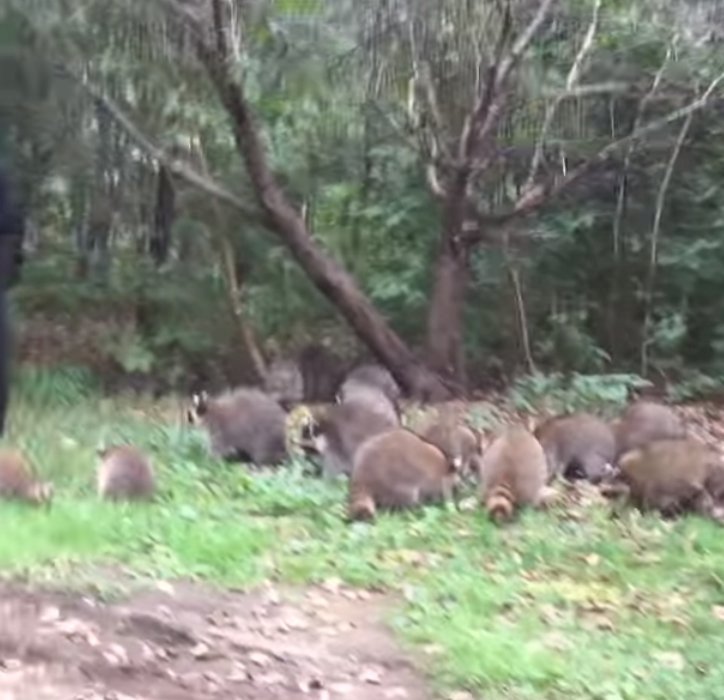 Source: Facebook/ Newflare
The internet has already dubbed him the "Pied Piper of Raccoons" for his incredible raccoon-calling techniques.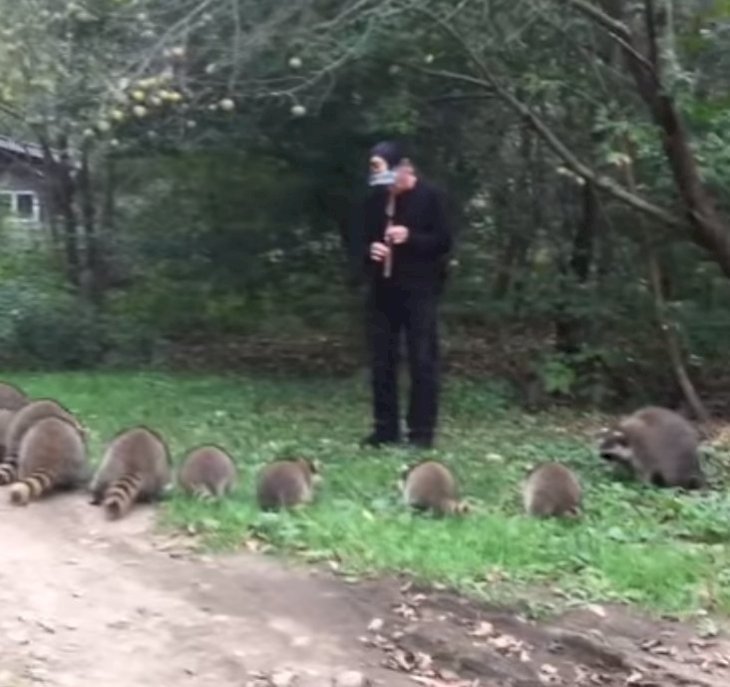 Source: Facebook/ Newsflare
After the spell wore off for the afternoon, the filmer said that the creatures returned quietly to the forest.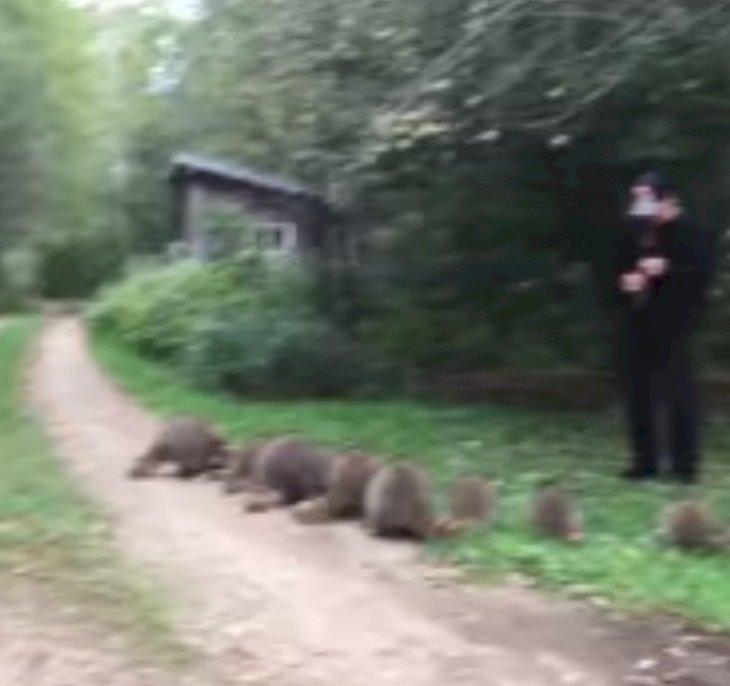 Source: Facebook/ Newflare
It seemed that one raccoon didn't get enough and went in search of more music when it scaled a building the very next day on September 21.
The stubborn animal proceeded to climb an incredulous nine stories up the building's wall before stopping.
He got stuck there for a while and bystanders starting filming the creature. South Carolina man Micha Rea uploaded the clip of the bizarre incident.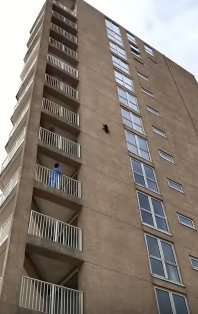 Source: Twitter/ Ivan Rapoport
Rea said he was taking a walk with friends when they saw what was going on. He started recording the scene right away.
In the clip, he recorded the creature as it scaled the wall, then panned around to show the many onlookers.
As soon as his camera returned to where the raccoon was, the animal took a literal leap of faith to the sand below.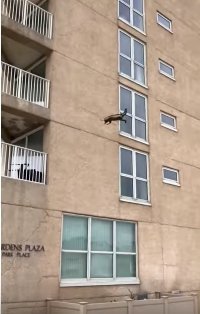 Source: Twitter/ Ivan Rapaport
It appeared to fly through the air, arms splayed out as it fell to the ground. The resulting "thwack" deceived what happened after.
Without a misstep, the raccoon immediately took off running right after it landed.
Somehow, the animal appeared safe despite the intense landing from so far up.
The post garnered over 4,000 likes in the week since it was posted.
Please fill in your e-mail so we can share with you our top stories!