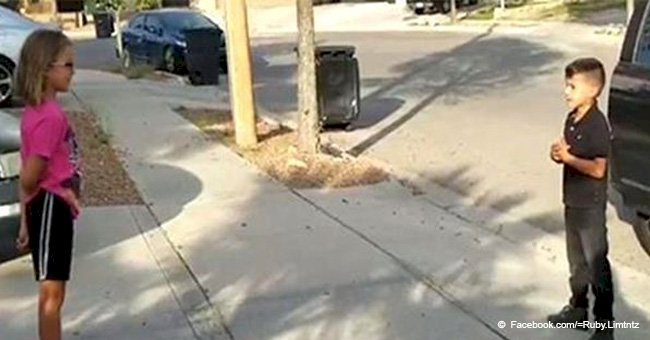 Little boy sings to bullied school girl to cheer her up – the amazing video quickly goes viral
A young lady in El Paso, Texas was experiencing difficulty making new friends after moving to another school.
One little boy at that point turned out to be her closest companion by cheering her up in the sweetest way, which quickly went viral.
A video shared on YouTube showed the little girl being consoled by the boy by singing to her. The girl was devastated after some kids from school were mean to her.
Follow us on Twitter, @amomama_usa, to learn more and watch until the end of the video to see what happens when the song is over.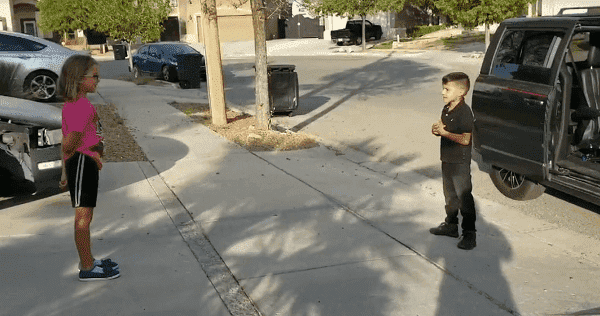 Source: YouTube/Crazy I.A
After the incident, the girl returned home upset. She called the only friend she had made in the school, the young man whom she thought to be her new best friend.
When the boy received the distress call from his new friend, he chose to help. He asked for the assistance of his mom, Ruby Jimenez, to drive him over to the girl's home.
After reaching outside the house, he played one of his favorite tunes, "Count On Me" by Bruno Mars on his mom's auto stereo. At that point, the boy sang along and serenaded his friend in distress.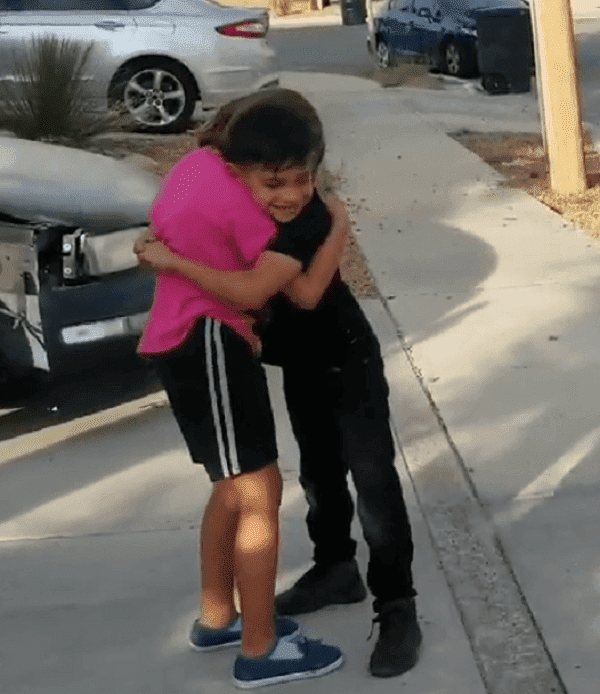 Source: YouTube/Crazy I.A
You can genuinely observe the feeling all over as he sings:
"If you ever find yourself stuck in the middle of the sea, I'll sail the world to find you. If you ever find yourself lost in the dark and you can't see, I'll be the light to guide you."
In the video, the young lady can be seen standing in the sidewalk outside of her home while the boy sang to her.
The kid's song of choice couldn't have been exceptional because it impeccably defines what genuine friendship looks like and how we call for friends in need.
Following the end of the melody, the kid hurries to the young lady, and they embrace each other warmly, making for the perfect tearjerker moment.
Please fill in your e-mail so we can share with you our top stories!