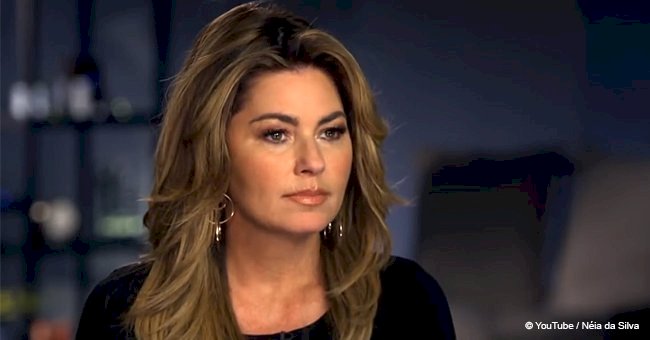 Here's why Shania Twain has never bought her son a birthday gift
Shania Twain is undoubtedly a music superstar, but she remembers how much her late parents had to sacrifice to help her build a career. Now that she is the mother of a teenager, she doesn't want him to take things for granted.
2018 marked the 53-year-old Canadian singer's comeback after years out of the spotlight and having overcome a health condition that had taken her voice away from her, as Mirror reported.
Twain gave an interview to the news outlet where apart from talking about her work, the star opened up about many things from her private life, especially about her role as a mother. Read more on our Twitter account @amomama_usa
Behind her music, there is a life story that seems out of a film, having lost her parents at 22 and being forced to support her siblings. And she doesn't want her 16-year-old to feel he deserves anything he wants without effort.
That is why Twain has taught her son Eja to not expect anything but a cake she bakes herself every year on his birthday, as a way to remind him that we don't need to own too many things to be happy.
"You have to make a real effort not to spoil your children. I have to be careful not to let him have everything he wants, so I've only ever baked a cake for his birthday gift."
-Shania Twain, Mirror, June 24, 2018.
But her particular measures to teach Eja about humility and keeping things simple, are not limited to this. She shared that she only gives him three presents at Christmas. "That's not a rich man's celebration," she said.
And there's more. When people send Eja too many gifts, she tells him that if he is not using the stuff he's got before a month, they give it to charity.
"There's no point in pretending that we're without, though – if he needs a shirt, I'll get him a shirt. I'm not going to act poor if we're not poor. That's my approach and I'm just doing my best," Twain added.
The star has struggled to go back to what she loves the most: her career as a singer and songwriter. First, she had voluntarily withdrawn, choosing to have a quiet life in Switzerland.
But when she wanted to return to music, her voice had been affected by a terrible disease that made her fear she wasn't going to sing anymore. She also went through a divorce and remarried, so the person who's returning to the stage after all these years, is a very different one from the star we all knew from before.
The renewed star has been received with arms wide open by the public following the release of her comeback album "Now," and the industry recognized her at the 2018 Canadian Country Music Awards.
Twain was the most awarded artist of the event, and she served as the host of the festivities. She also received a homage from her country's new generation of musicians of the genre, who joined her on stage to perform some of her songs.
Please fill in your e-mail so we can share with you our top stories!