Horses reunite after a long separation and their reaction is so touching
A thoroughbred horse returned to his home farm and met up with some old friends.
Four years ago, Sue Blagburn send a thoroughbred foal away to a high-class competition yard to become a racehorse.
In December 2017, Blagburn brought Arthur back to his home padlocks where he had roamed free as a foal.
She never imagined that he would remember his old friends from his "childhood" or that they would remember him.
She captured the touching reunion and posted it on YouTube/ Sue Blagburn and the incredible clip has been seen by over 10,000,000 people.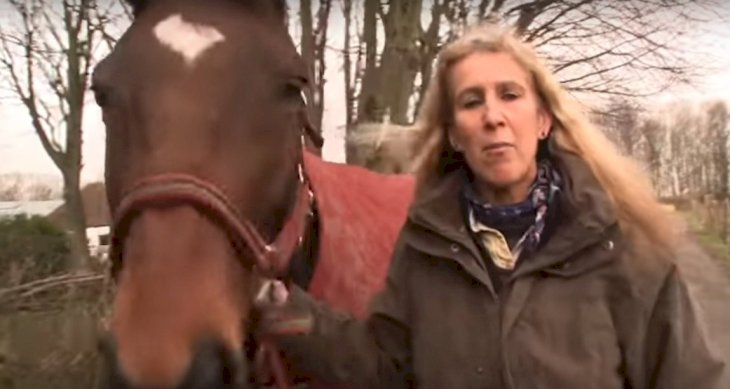 A PROMISING YOUNG HORSE HEADED FOR FAME
"This magical horse reunion was the beginning of a new adventure for Arthur, William, Harry and myself."
Sue Blagburn, HeroAnimals, April 17, 2018´.
Blagburn had sold Arthur when he was a young horse, but 4 years later she had a chance to buy him back and bring him home, and she did.
She never imagined that his old "childhood" friends - two New Forest poneys called William and Harry - would remember him.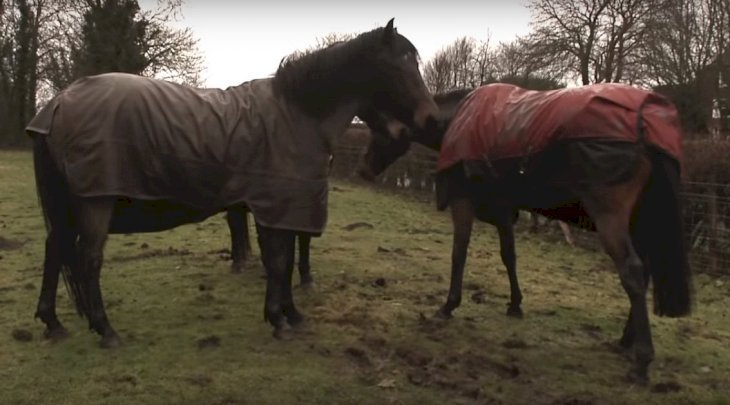 THEY HAD PLAYED TOGETHER AS FOALS
The three foals had been inseparable, running, frolicking and playing in the farm's padlocks and meadows, but would they remember each other?  were inseparable since their youth, but since all this time has passed, would they remember each other?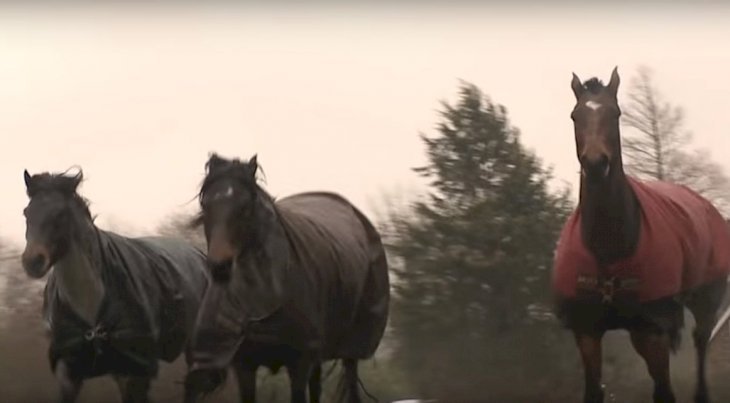 A MAGICAL MOMENT OF REDISCOVERY AND AFFECTION
As soon as Arthur saw his old friends and they saw him, they ran towards each other, stamping and squealing in delight. The three horses stood together, caressing each other necks and whickering "Welcome home."
A GIANT HORSE SHOWS SOME LIGHT-FOOTED DANCE MOVES
This horse may not be a thoroughbred racer like Arthur, but he has a lot of class.
The  Clydesdales are a breed of draft horses from Scotland. These horses can stand 163 to 183 cm high and weigh from 1,800 to 2,000 pounds.
As big as this horse is, he turns out to be quite a dancer. He takes part in a show and in this routine he is accompanied by 5 people dressed as cowboys.
Billy Ray Cyrus's 1992 smash hit, "Achy Breaky Heart," starts to play and the Clydesdale comes to life, and line dances along with his human companions in perfect rhythm as unison.
The video of his dance has been seen over  21 million times and shared by more than half a million people.