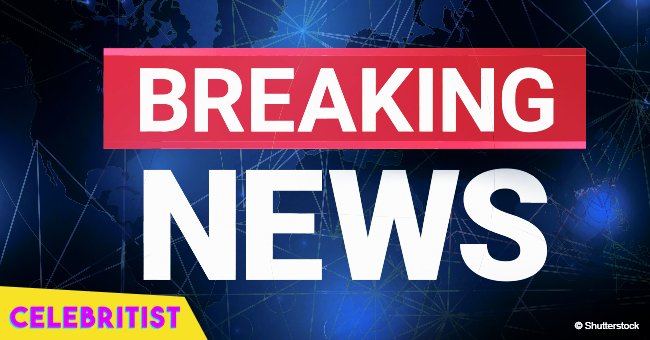 High school football player dies after sustaining severe brain injury during game
A 17-year-old high school football player died on Sunday a Grady Memorial Hospital after suffering a severe head injury from a game on Friday night. Dylan Thomas was a linebacker for Pike County High School. His family, friends and community members are devastated by the loss.
Dylan Thomas, an 11th grader and football player, was in the second quarter of the school's Pirates game played against the Peach County Trojans on Friday when he collided head-on with a player from the other team.
After the impact, he was able to get on the field, but he didn't last long before he started to tell teammates he wasn't feeling good, according to what his uncle, Nick Burgess, said to FOX 5. Soon after, Thomas was on the bench when his left leg and arm went numb, and he collapsed.
The boy was airlifted from the field to the hospital, where he got two surgeries to relieve the swelling of the brain. He fell into a coma while doctors tried their best to contain the swelling, but his uncle revealed on a Facebook post on Saturday that things weren't looking good for the kid.
"Dylan Thomas is in very critical condition we will not know anything for another 12 hours. whether he will pull through or not as of right now his brain is still swelling even if he does pull through chances are he will not be the same," wrote Burgess.
THOMAS LOST THE BATTLE
Fellow players, schoolmates, friends, family, and members of the community gathered for a prayer vigil for Thomas and his family at Pike Stadium on Sunday evening. A few hours later, Thomas died.
The school honored the boy by posting a picture of his football jersey with the number 32 in the locker room. Family and friends shared memories with Thomas as they mourned his death, thanking everyone involved for their constant support in praying for his recovery and for the donations they did for the family.
Burgess, who was very close to his nephew, wrote on Facebook:
"Words can ever explain the way I am feeling. The one that was the golden child in the family and really brought the family together. The one that had the biggest heart. The one that told me personally he was always Was always scared to seriously hurt somebody on the field and never thought it would happen to him."
He also set up a Facebook fundraiser to help Dylan's parents with hospital bills, funeral arrangements and lost income due to missing work to be with their beloved son. People have raised over $37k of the original goal, which was $30k.
FOOTBALL DEATHS IN STATISTICS
According to the National Center for Catastrophic Sports Injury Research, in between 2015 and 2017, 42 football players at all levels died of direct and indirect causes related to football. Of that total, 30 involved high school players.
Repetitive head injuries can cause CTE or chronic traumatic encephalopathy, and according to recent studies, most football players are likely to suffer from the brain debilitating disease.
Symptoms like impulsive behavior, depression, suicidal thoughts, irritability, sleep disorders and short-term memory loss are all associated with CTE. It could also to lead to dementia and impaired motor function in later stages.
Dr. Allen Sills, the NFL's Chief Medical Officer, said in a statement to USA Today earlier this year that the organization has been making strides in protecting players of all leagues by twisting the rules of the game as to avoid neck and head injuries. He said:
"As the research community continues to explore these critical questions, the NFL has made real strides to try to better protect our players and reduce contact to the head, including implementing data-driven rules changes intended to eliminate potentially dangerous tactics and reduce the risk of injuries, especially to the head and neck; enforcing limits on contact practice; and mandating ongoing health and safety education for players and training for club and non-affiliated medical personnel."
A HIP HOP STAR REFLECTS ON THE EFFECTS OF CTE
Snoop Dogg recently visited the "Wendy Williams Show," where he opened about his son's Cordell decision to leave the UCLA football team.
The rapper revealed that part of Cordell's decision came after he did some research on CTE, deciding that he wanted to keep his sanity.
"My son is very smart for getting out early and maintaining his mind-state," he told Williams. "It was difficult for him [to break it to me] because he said he had played for me his whole life and he wanted to play for himself."
Now, Cordell has incurred in modeling and the fashion world, while he keeps on pursuing his film major on UCLA.
Please fill in your e-mail so we can share with you our top stories!