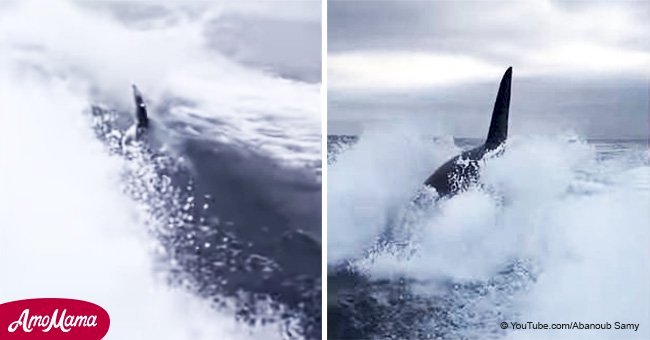 Recorded video displays two huge killer whales dangerously pursuing a fishing boat
Stunning footage was posted to Jukin Media on Friday showing a trio of Orca's swimming behind a fishing boat taken on September 10, 5 miles offshore.
The boat was heading along the coast of Southern California near San Diego when three Orcas suddenly leaped out of the water in the wake of the boat. People onboard heard gasping and commenting as they watch these huge creatures playfully swimming behind and alongside the boat.
Source: YouTube/Abanoub Samy
For the duration of the video, they are seen racing through and cutting up into the boat's wake, breaching out of the water, sometimes seemingly close enough to the boat to touch.
It is unknown how long the Orcas kept up with the boat as they cut the footage after 4 minutes, but one thing was clear, these Orcas enjoyed themselves playing in the wake of the fishing boat.
Source: YouTube/Abanoub Samy
Read more on our Twitter account @amomama_usa.
Orcas look fairly unique and are imposing hunters, but they are also intelligent and cunning, known to adapt their hunting techniques to different times and places.
Source: YouTube/Abanoub Samy
Pods would swarm around a boat tracking it and become impatient and aggressive waiting for the fisherman's catch.
Fisherman in Alaska are not the only ones experiencing strange behavior from sea animals. Recent reports said that a man fishing off Current Island in the Bahamas encountered a lemon shark while fishing for barracuda.
The shark originally went for the bait but the shark took it instead. As the fisherman was about to release the shark, it decided that it wasn't done yet, and bit onto the engine not letting go.
Source: YouTube/ Caters News Agency
Odd behavior from whales and sharks are being reported all across the seas and what the Orcas seem to show is the depletion of resources and perhaps have realized that targeting fishing boats is an easy way to get a meal.
Source: YouTube/Abanoub Samy
Captain Robert Hanson wrote to the North Pacific Fisheries Management Council saying:
"The pod tracked me 30 miles north of the edge and 35 miles west, I drifted for 18 hours up there with no machinery running and they just sat with me." The orcas stole about 12,000 pounds of halibut on that occasion.
Other fishermen have similar stories to tell. Where seeing them occasionally was a treat, it now became a sight meaning they will steal your catch. Some fishermen abandon fishing as soon as they see a whale.
Another fisherman, Jay Hebert said:
"It's gotten completely out of control."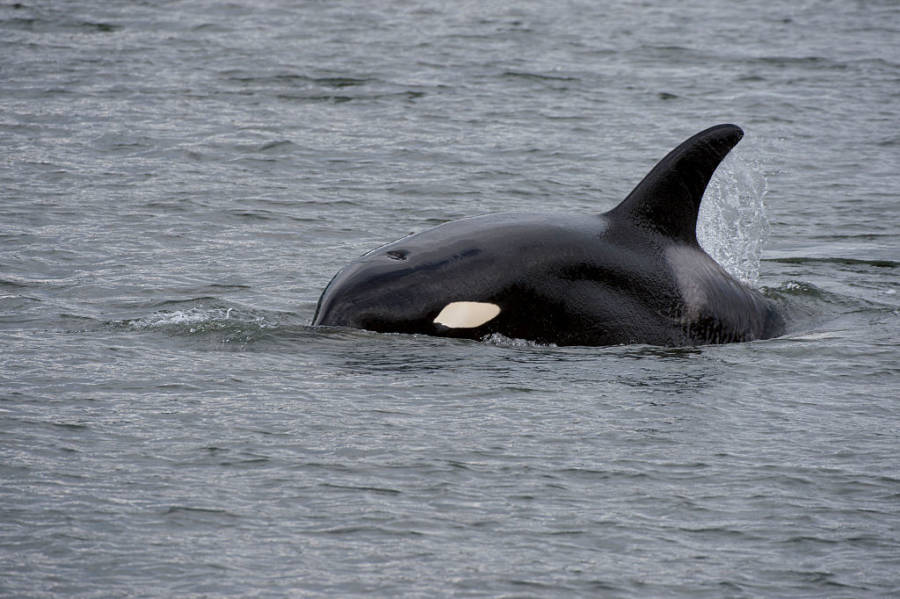 Source: Wolfgang Kaehler/LightRocket via Getty Images
Please fill in your e-mail so we can share with you our top stories!