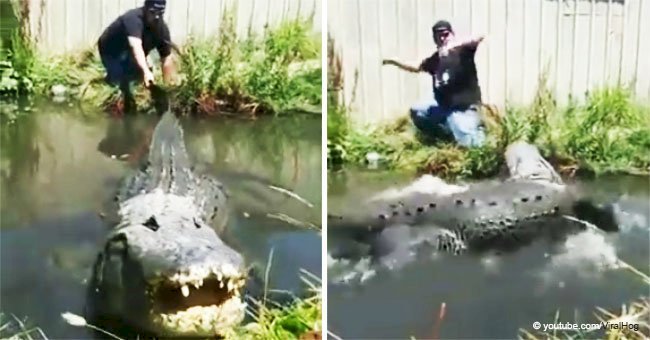 Man plays with alligator and faces animal's fury
A man who tried to outsmart an alligator got the big scare of his life. The man, from the United States, approached a lake and grabbed a large crocodile by the tail, while a friend recorded a video.
As can be seen in the video, what nobody expected was that after releasing his tail, the giant reptile would try to catch him. When he finally releases it, the animal seeks to defend itself and snaps its great jaw.
Luckily, the man manages to flee quickly, but before he asks his friend. "Have you ever seen someone that size run so fast?"
It is unknown why this pair of friends wanted to bother the crocodile that was in their habitat. Apparently what they were looking for were a fun and dangerous video. Read more on our Twitter account @amomama_usa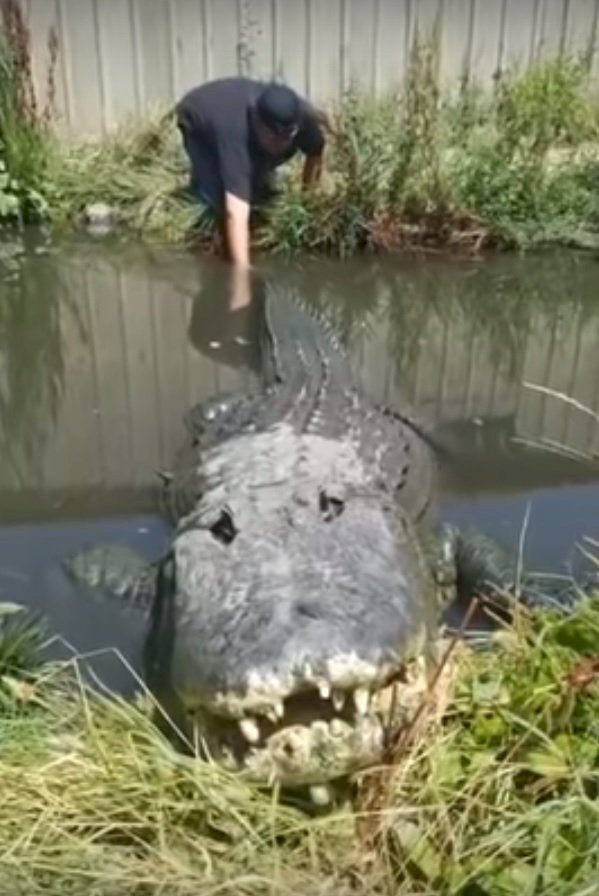 Source: YouTube / ViralHog
You can also listen to the cameraman saying: "I'll tell you if it bites you, do not worry", but when it was about to happen he could not say a word because the laughter prevented him.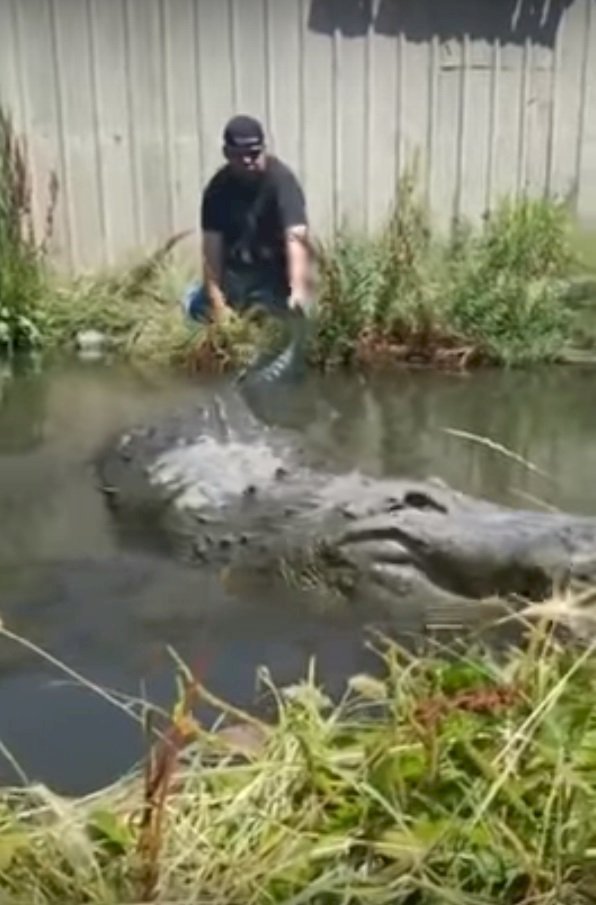 Source: YouTube / ViralHog
It is estimated that the video caiman weighed about 450 kilos, but despite its large size and weight, they are capable of attacking with great speed.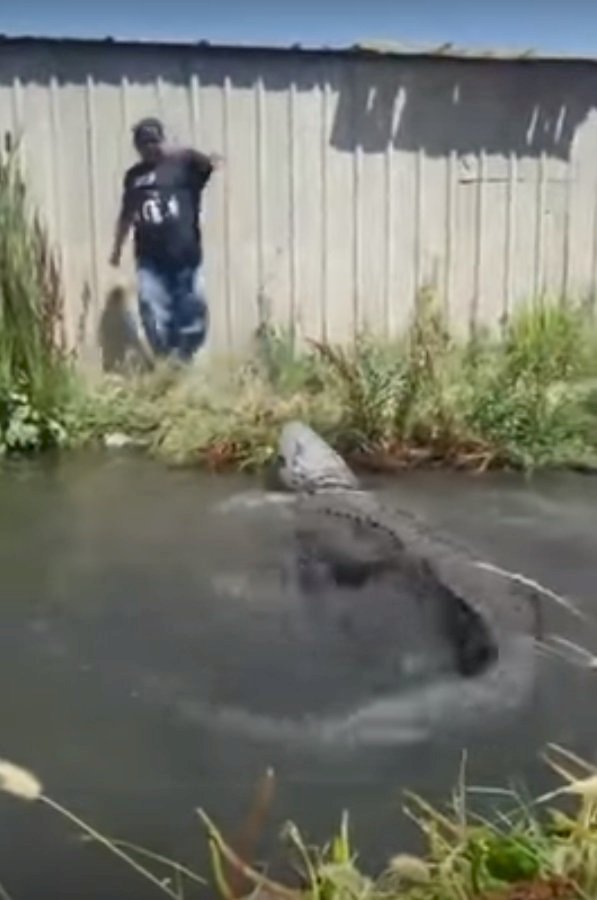 Source: YouTube / ViralHog
There are people quite daring and willing to have a large dose of adrenaline. Such is the case of a Swamp tour guide, Lance LaCrosse, who left everyone speechless when swimming with alligators.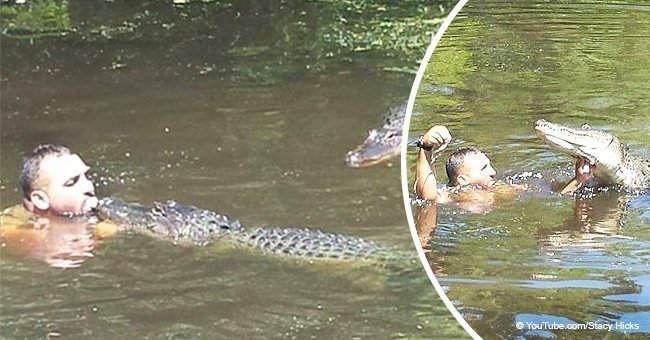 Source: YouTube / ViralHog
The most amazing thing was when he fed it from his lips. The videos were recorded in a Louisiana swamp and quickly went viral on YouTube and Facebook. However, some people called Lacrosse, who also uses the names of Gator Boy, stupid and reckless.
But he clarified: "I do not disrespect them, I do not try to drag them out of the water, keep them under pressure, fight with them. As you saw in the video, I pick them up and bring them down again; I never get angry with them. "
Lance LaCrosse, left hundreds of people in shock when they saw him swimming with alligators and then saw an alligator snatching a marshmallow from his lips.
Please fill in your e-mail so we can share with you our top stories!