Janitor gets emotional after students surprise him with money to see family in Jamaica in video
Herman Gordon had not seen his family in Jamaica for four years, but the cheerful man never let that get in the way of his work as a janitor at the University of Bristol in England. Gordon's dedication paid off eventually when the students made him feel like a "trillionaire."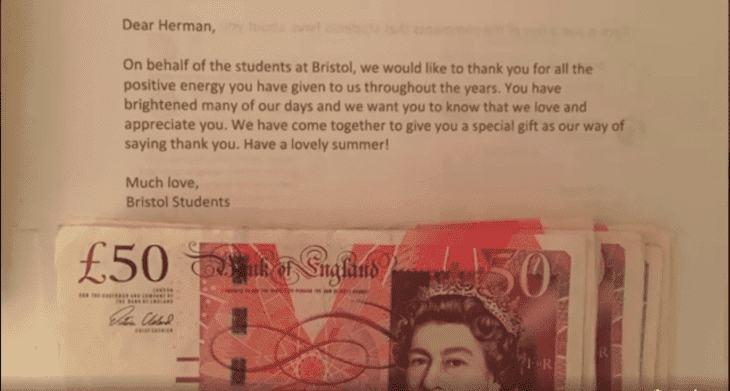 Life in the university can be hard, but for students at the University of Bristol, the man responsible for keeping their halls and classes clean was a constant ray of sunshine. Gordon is fondly known as the "jolliest" man to walk the campus.
The scholars regularly praised Gordon on their social media group page, describing him as a "hero" and a "legend." One of them wrote:
"Most importantly, his undying positive energy and chit-chat has managed to turn many students' dark days into positive ones filled with joy. Whether you're just feeling generally down and out or stressed out due to exams, Herman is always there to speak to you."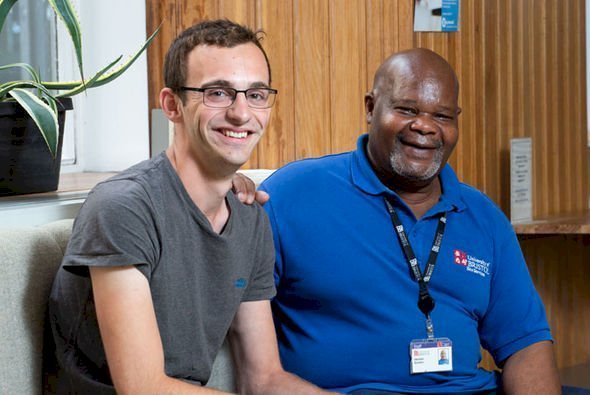 ONE GOOD TURN
When the young folks found out that their beloved custodian had not been able to see his family for four years, they decided to put a smile on his face too.
The students united in a crowdfunding campaign that raised about £1,500 ($2,000), just enough money for a week-long vacation to Jamaica for Gordon and his wife, Denise.
The money was placed in an envelope, alongside a heartwarming note to Gordon:
"Dear Herman, on behalf of the students at Bristol, we would like to thank you for all the positive energy you have given to us throughout the years.

You have brightened many of our days and we want you to know that we love and appreciate you.

We have come together to give you a special gift as our way of saying thank you. Have a lovely summer."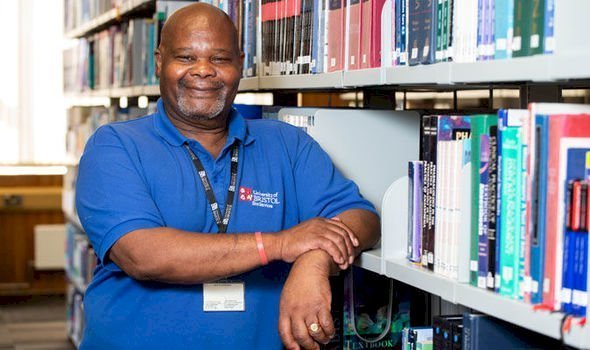 A WELL-DESERVED BREAK
Gordon's reaction was filmed in a clip attached below, that quickly went viral on Facebook. Viewers were moved to tears as they watched an overwhelmed Gordon sobbing after receiving the gift. He even took the time to say a prayer for the kind students.
Three months later, in September, Gordon and his lovely wife, Denise, shared photos from their romantic getaway made possible by Bristol students.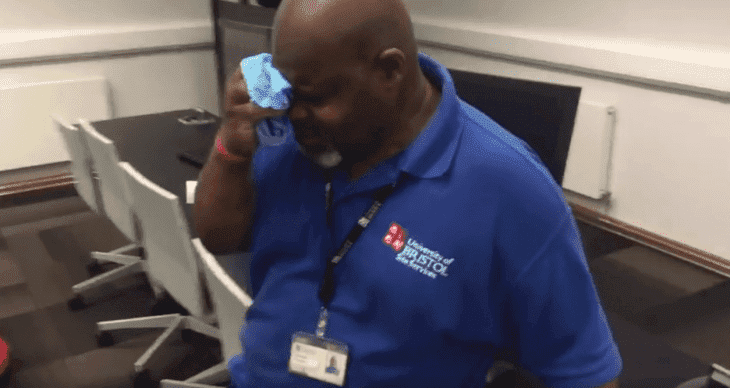 The couple was finally able to celebrate their 23rd wedding anniversary at the 5-star Sandals Resort in Montego Bay. They were treated to a couple's massage and candlelit dinner before heading off to see Gordon's family in Kingston.
"God bless you all," Gordon wrote to the scholars. "Everybody will see this and think that I'm a trillionaire." Denise also added:
"I just wanted to say thank you to all the University of Bristol students for this gift that they have given to me and Herman."
A BRIGHTER TOMORROW
Stories like Gordon's help to restore our faith in humanity, and assure us of a better future. Talking about the future, a couple of high school students in Michigan came together to buy their janitor a new pair of work boots after one of them "saw him after school and noticed his work shoes were pretty beat up."
Brian Junk was presented his early Christmas gift and couldn't contain his delight when he found out what it was.
"You guys are gonna make me cry," he said. "Thank you. Man oh mighty, I need some [boots] really bad."