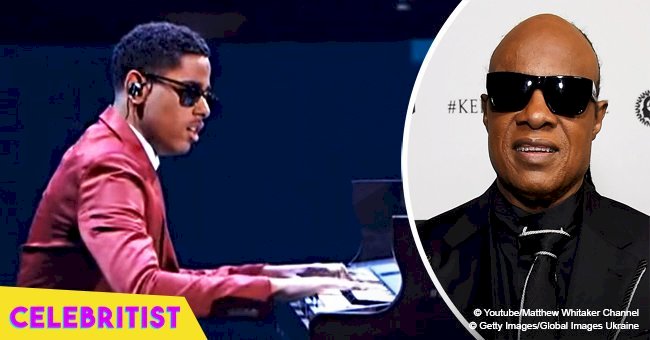 This blind teen channeled Stevie Wonder in breathtaking 'Showtime at The Apollo' performance
Visually-impaired Matthew Whitaker was 15 when he left the Apollo Theater audience yearning for more of his Stevie Wonder-inspired performance. Since then, Whitaker has been unstoppable in his pursuit of music.
A few minutes after Matthew stepped on stage in a Burgundy suit, for his "Showtime at The Apollo" performance, the host, Steve Harvey declared in awe:
"I can't even tell you how much this dude reminds me of Stevie."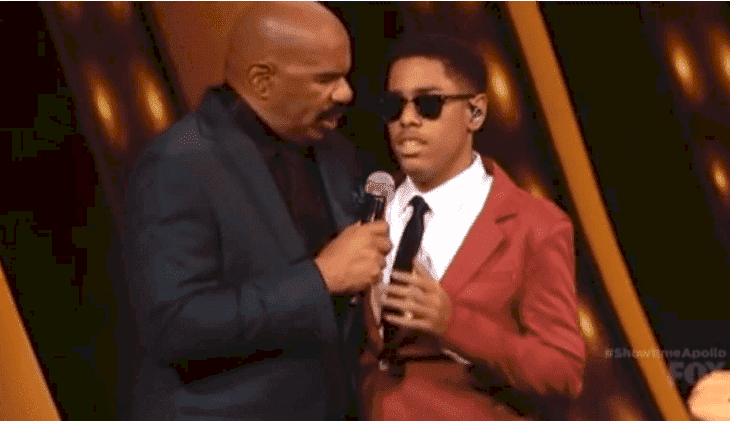 YouTube/Matthew Whitaker Channel
That was before Matthew displayed what a musical genius he is. When the teenager sat at the piano to play Stevie Wonder's "I Wish," the crowd went wild. The dexterity Matthew employed in hitting the notes was indeed a nod to the legendary Stevie.
Harvey christened the musical prodigy, "Matthew Stevie Wonder Whitaker," and he couldn't have come any closer to the truth. Matthew's performance went beyond the Theater walls, sending social media into a meltdown.
One Twitter user hilariously prayed:
"Lord don't take the old Stevie just cause you sent another one."
Another observed: "Matthew Whitaker literally favors Stevie so much he even has his smile. I'm about to cry."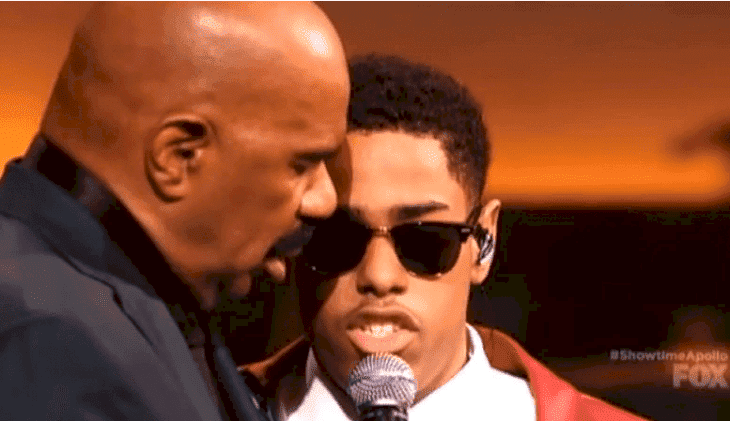 YouTube/Matthew Whitaker Channel
AGAINST ALL ODDS
Matthew's story is indeed prime material for motivational speeches. Born premature and blind, Matthew was given a less than 50 percent chance of survival by doctors.
After crossing that hurdle, the music maestro started to show signs of his exceptional abilities. Matthew began playing the keyboard at age three, teaching himself to play "Twinkle, Twinkle, Little, Star."
His parents, May and Moses Whitaker, both IT specialists, confirmed that Matthew did not get his musical gift from anyone in their families.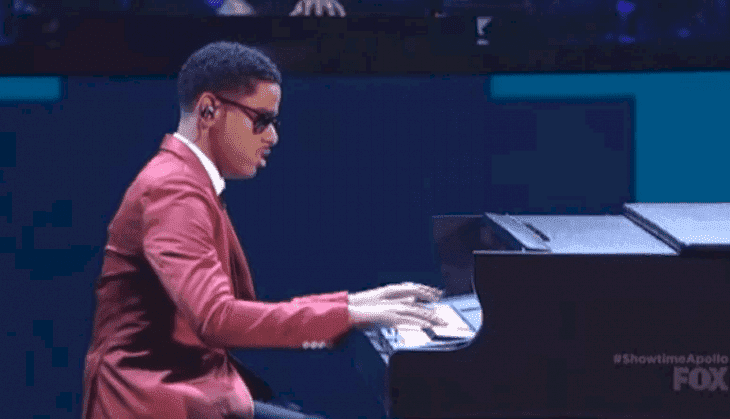 YouTube/Matthew Whitaker Channel
AN EXCEPTIONAL GIFT
"Matthew is the only one who has the gift," Moses Whitaker told North Jersey. "Some of us have dabbled in music, but Matthew really has the gift. He's a natural."
He added:
"Matthew hears something, and he's internalizing it, and he can play it back."
Asides the Apollo Theater, Matthew has performed at prestigious venues like Carnegie Hall. The Emerson High School Junior has also appeared on countless TV shows, including "The Ellen DeGeneres Show."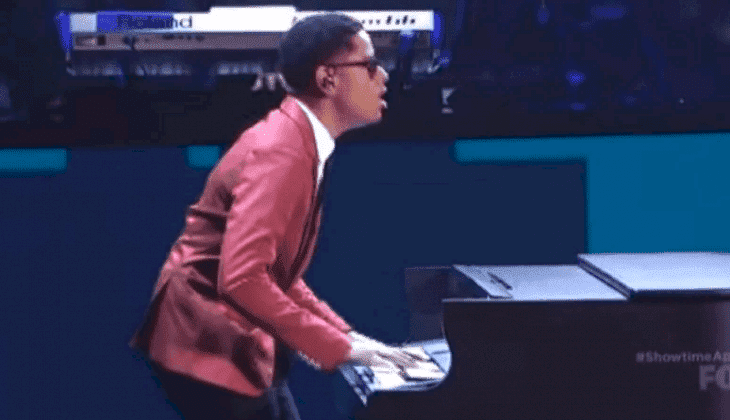 YouTube/Matthew Whitaker Channel
A DETERMINED TEEN
Almost everywhere he's been, folks compare him to his musical hero, Stevie Wonder, and while Matthew is thrilled at the comparison, he remains humble in his thoughts.
"It's an honor to be compared to him, but there's really only one Stevie," Matthew said of the legend he once met at the age of ten.
Besides, at only 16, Matthew has managed to achieve a lot of things in his name. He has his own publishing company with ASCAP — Matthew Whitaker LLC. He's the youngest endorser for both Hammond and Yamaha. He's been the organist at his home church since he was 14, and was the subject of a 2015 documentary short, "Thrive."
Mathew's first album "Outta the Box" was released in 2017, and his producer, Ray Chew had this to say:
"He's not extraordinary because he's blind. He's extraordinary because he's extraordinary."
ANOTHER BUNDLE OF TALENT
Similarly, 11-year-old Laura from Almería, Spain, left "La Voz Kids España" judges in tears after her audition.
The pre-teen chose Rosario Flores' hit song "Qué bonito" and delivered a stirring rendition that got judges running towards her for a hug.
Please fill in your e-mail so we can share with you our top stories!