Ellen's 'mystery prize' makes mom-of-eleven scream during the show
Ellen DeGeneres surprises a mother of 11 with a special prize. 
Christina and Christopher Sanders are the proud parents of 11 children - a big family by any standard. What makes it unusual is that only 5 of the 11 are the Sander's biological children.
The Forest Park couple fostered 4 boys in  2014, and then two more girls, when they learned the boys they had taken in had sisters in the foster system, and they decided to adopt all six.
The Sanders family visited Los Angeles and were invited on a tour of Warner Brothers Studio, but didn't know they were to be surprise guests at Ellen DeGeneres' show and their experience was posted on YouTube/TheEllenShow and garnered nearly 5 million views.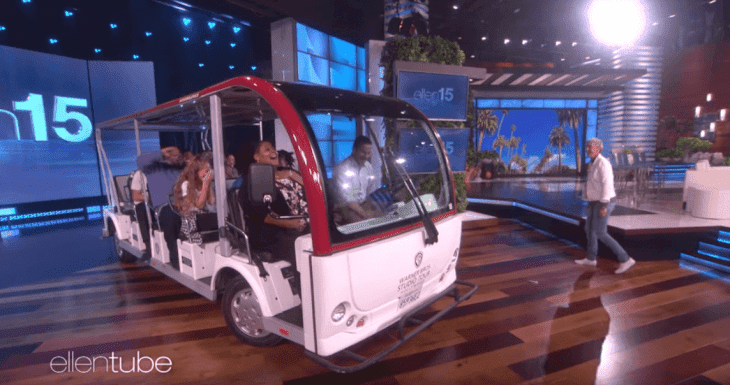 "We just made the agreement – whoever we get, we will keep 'em. It was rough, but we did it. And we are happy we did."
ELLEN DEGENERES: "SURPRIZE!"
The family was driving around Warner Brothers when their driver told them he'd show them the set of the Ellen DeGeneres Show which was empty...or so he said.
As they drove in the family discovered Ellen and her audience waiting to greet them. Ellen sat the whole family down and chatted to them about the adoption experience and how it had enriched all their lives.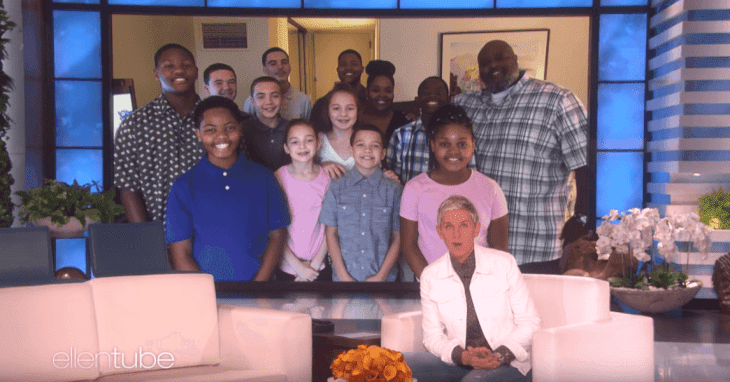 THEY GOT AN INVITATION TO RETURN
When the interview ended, the family were handed passes to return for the 12 day-give away, and they couldn't have been happier.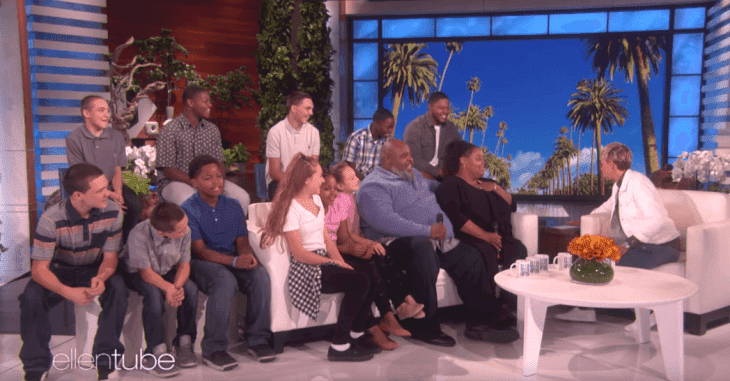 THEY WON A MYSTERY PRIZE
The family also played the now famous "Wheel of Riches" and won the Mystery Prize which turned out to be a check worth $50.000 from Walmart, something bound to come in handy with 11 teenage mouths to feed.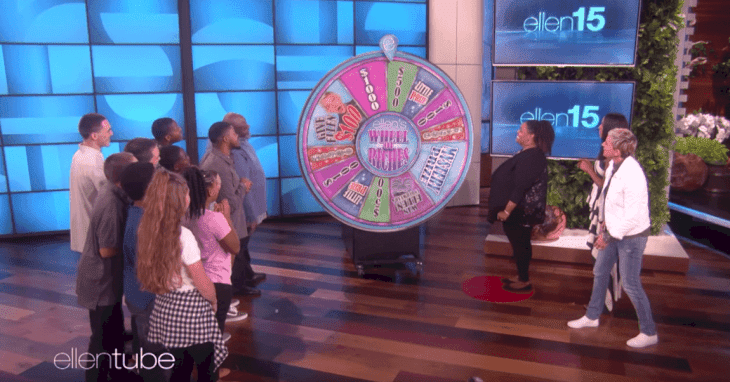 ANDTHEY MAY WIN EVEN MORE
The family will be back for the "12 Days of Giveaways" special., and many families have found their lives made easier by Ellen's generosity. She is known to be particularly munificent to families with many children and lots of bills to pay.
ANOTHER FAMILY HELPED BY ELLEN'S KINDNESS
Jacqui and her husband Dan were shattered by the unexpected death of their son Ryan in 2014. The little boy had been run over by a truck while playing frisbee in front of his cousin's home.
A devastated Jacqui's started sharing her grief and the slow agonizing process of dealing with her loss on her blog "Baby Boy Bakery." The blog started being shared by grieving people who found Jacqui's words moving and helpful in their own grieving process.
The "Ellen DeGeneres Show" crew came across Jacqui's work and she and her family were invited on the show as part of the audience.
Then Ellen said:
"There is someone in our audience who we invited to our show, because she's going through a very rough time, and I want to meet her."
Ellen told Jacqui that she had been reading her blog posts about Ryan and that Jacqui should know she is "helping a lot of people." The two women ended up weeping and holding each other, and there were few dry eyes in the audience.