Father returns home from deployment to surprise his son and the boy's reaction goes viral
Airman Cameron Yancey returned home from a months-long deployment to surprise his 5-year-old son Cade, and the little boy's reaction quickly went viral.
On July 27, 2018, Yancey took to Facebook to share Cade's reaction when he came home after months of deployment in the Middle East.
"Surprising the kid. Back in Alaska. He didn't know I was coming home," he captioned the emotional clip.
Follow us on our Twitter account, @amomama_usa, to learn more and scroll down to watch this unforgettable moment in the video below.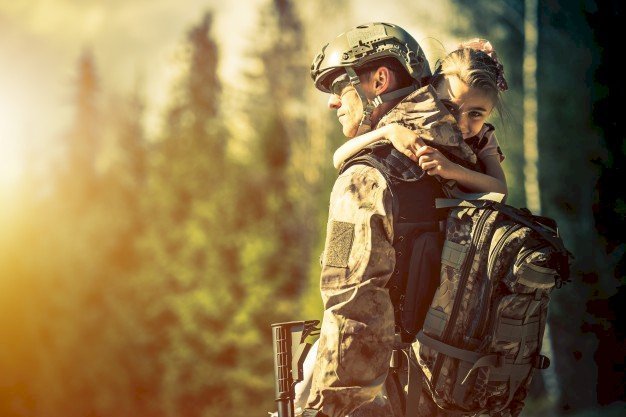 A large number of families across the country have surrendered their time with loved ones to help guarantee our freedom.
This footage is an indication of the sacrifices so many people have made for our amazing nation.
PURE EMOTION
In this clip, Yancey can be seen strolling up to his own door and knocking as though he were an outsider.
His child Cade opens the door to see who's on the other side and has no clue his father is getting back home.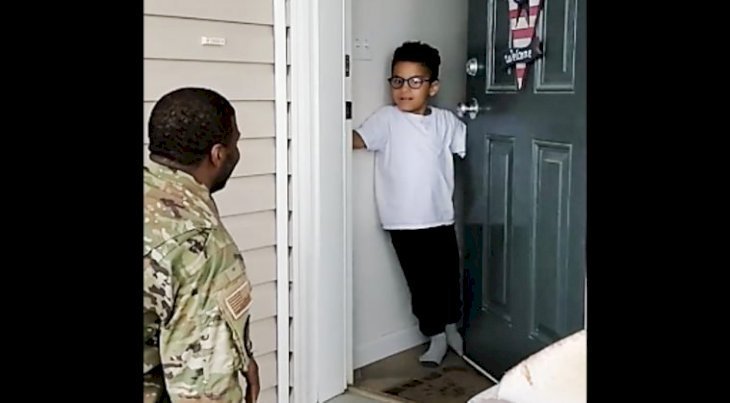 Once the door is open, the little boy remained there just stunned and staggered to see his dad after several months apart.
Little Cade yells to his mother after only a couple of moments.
Overcome with emotion, he then runs into Yancey's arms. "Daddy! Mommy, Daddy - my daddy's home!" he said.
The two press each other tightly as they embrace. The child begins to sob.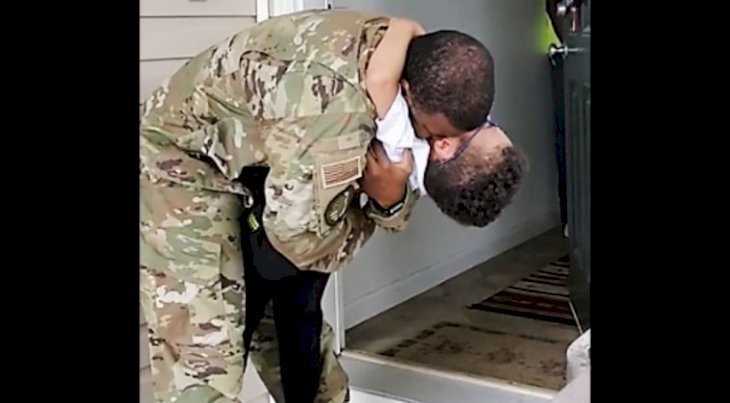 Cade proceeds on, saying "I missed you! I missed you, Daddy – I missed you!"
The little one's pleading voice and passionate get-together with his father is enough to bring even the most stoic individual to tears again and again.
Though this video is only approximately 30 seconds in length, it has accumulated over 12 million views since it was posted to Facebook.
ANOTHER EMOTIONAL REUNION
Ronin Coffelt was pleased to see his dad, a senior master sergeant in the U.S. Air Force, on his birthday.
The young man, who turned nine years of age, was hoping to see his father Mark, who was on an eight-month deployment in Qatar.
However, when the big day arrived, he got back home to a big present with a note that said his dad wouldn't be able to return home.
In the Facebook video posted on April 19, 2018, Ronin looks distressed after reading the note, which his dad supposedly wrote.
His mom, Aleecia, then asks him to open the big birthday box. At that point, he sees the note that reads, "Surprise."
He looks confused until the point that he looks up and sees his dad in full military uniform. His face lights up as he runs toward him, shouting, "Daddy, daddy, daddy!"
Aleecia made sure to have the emotional moment recorded in a video.